Designers at Home / Mr Jason Grant
November 9 2021
·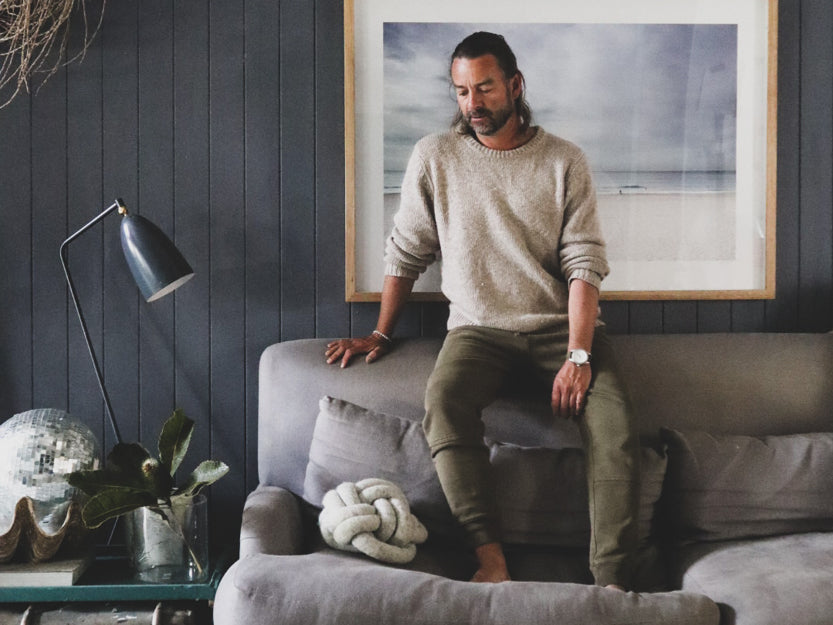 November 9 2021
·
Please tell us a little about yourself and what you do for a living…
I am an interior stylist, interior designer, author, creative and nature lover.
Please describe your home…
I live in Byron Bay in a warehouse that's equal parts home and creative studio.
How would you describe your decorating style?
My style is eclectic, personal and unique.
Is there a colour palette that you work to?
Nature's colour palette is always my starting point, especially in my work and collections.
What is your favourite period for furniture or accessories?
I love a totally random mix of mid-century, handmade, industrial, farmhouse and modernist styles.
What makes a house feel like home for you?
Comfort. 
Do you have a favourite room and if so, why?
For me, it's the living area and bedroom – home is for relaxing and comfort.
What would you say are your favourite things?
The Wiggle chair available at Living Edge 
Rugs by my friends from Pampa 
Iron bed by Scout 
Quadrant soft modulars by Koskela 
Vintage dining tables form Clems Cargo 
Vintage parachutes
Every item that makes it into my home is an instinct purchase that I have to have however some things are worth waiting and saving for.  I decorate to make myself and my space feel good.
How did your home make you feel during lockdown?
Home was and always is my sanctuary. 
Would you change anything about your home?
Maybe just add a pool!
What's your top tip for decorating a home?
Be yourself, buy what you love.
Read more about Jason and his work here.
Read more
✕