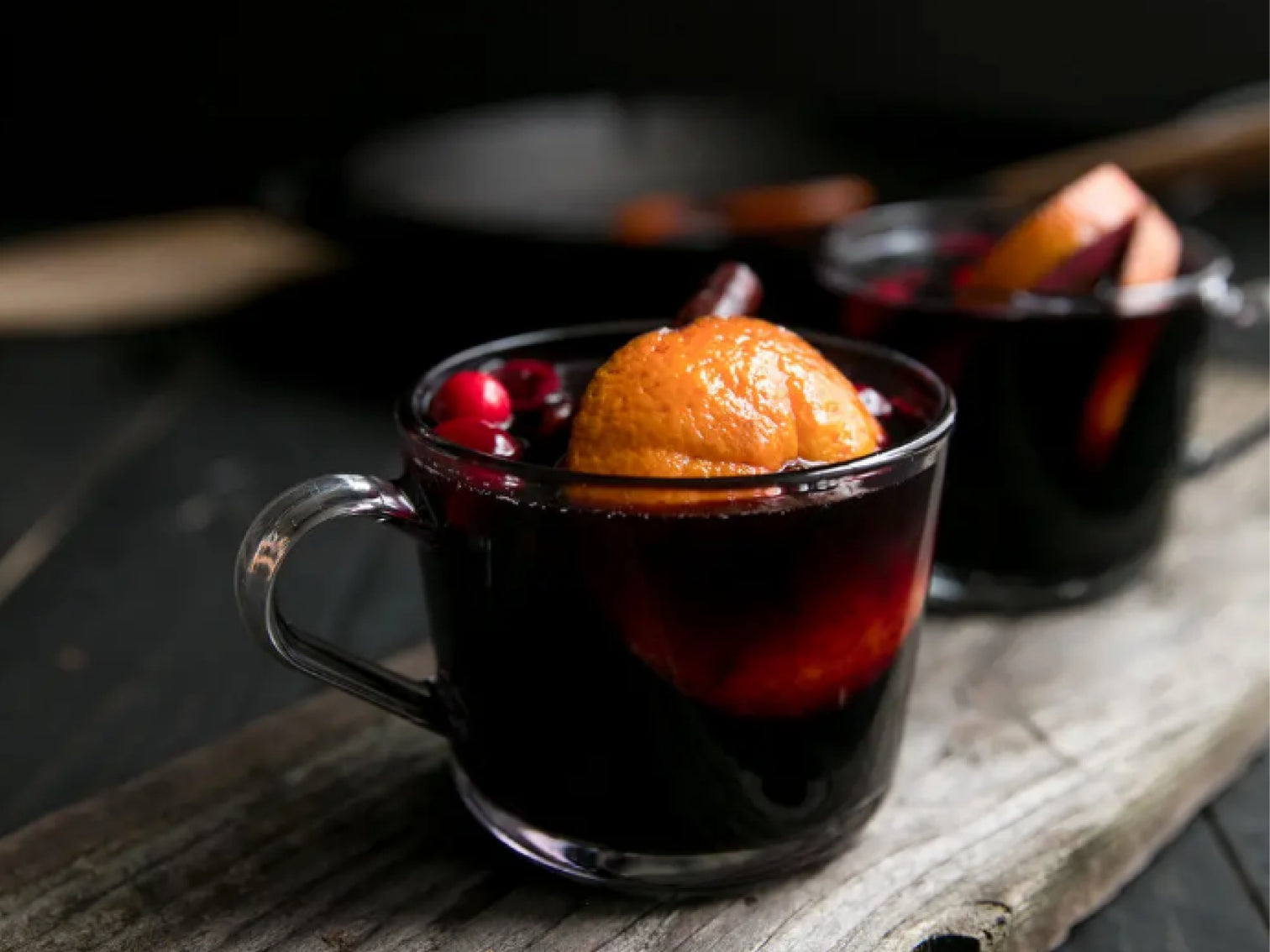 With the arrival of winter, we turn to the comforts of home, embracing the season and all that it brings. A batch of mulled wine using native ingredients brings the cosy indoors, imparting a wonderful scent throughout the home as it gently bubbles away, ready to warm up cold souls.
Native Mulled Wine
4 serves
Ingredients
750ml dry red wine
4 finger limes, cut into 1 cm pieces
1 teaspoon wattleseed
½ teaspoon lemon myrtle
1 teaspoon cinnamon myrtle
1 teaspoon aniseed myrtle
½ teaspoon Tasmanian mountain pepperleaf
2-4 tablespoons sugar, honey or maple syrup
¼ cup brandy (optional)
Method
In a large, lidded saucepan, combine all the ingredients and stir to combine.
Over low-medium heat, gently bring the mixture to a simmer being careful not to let it boil or the alcohol will evaporate.
Reduce heat to low, place the lid on the saucepan and cook for at least 10 minutes, but up to 2 hours being careful not to allow the mixture to come to a boil.
When ready to serve, ladle into heat-proof glasses or mugs using a sieve or cheesecloth to catch any finger lime or spices while being poured. Any spices that are released into the glass or mug will quickly settle to the bottom of the glass or mug. 
Garnish with fresh finger lime, slices of orange or segments of Djarduk, also known as Red Bush Apple, which are similar to a lilly pilly but have a tart flavour like a cross between a conventional apple and pomegranate.
Adapted from a recipe at melbournebushfood.com.au. Ingredients can be purchased from Melbourne Bush Food or Warndu.
Read more
✕