NEW REFILLABLE AMENITIES FOR HOTELS
September 30 2022
·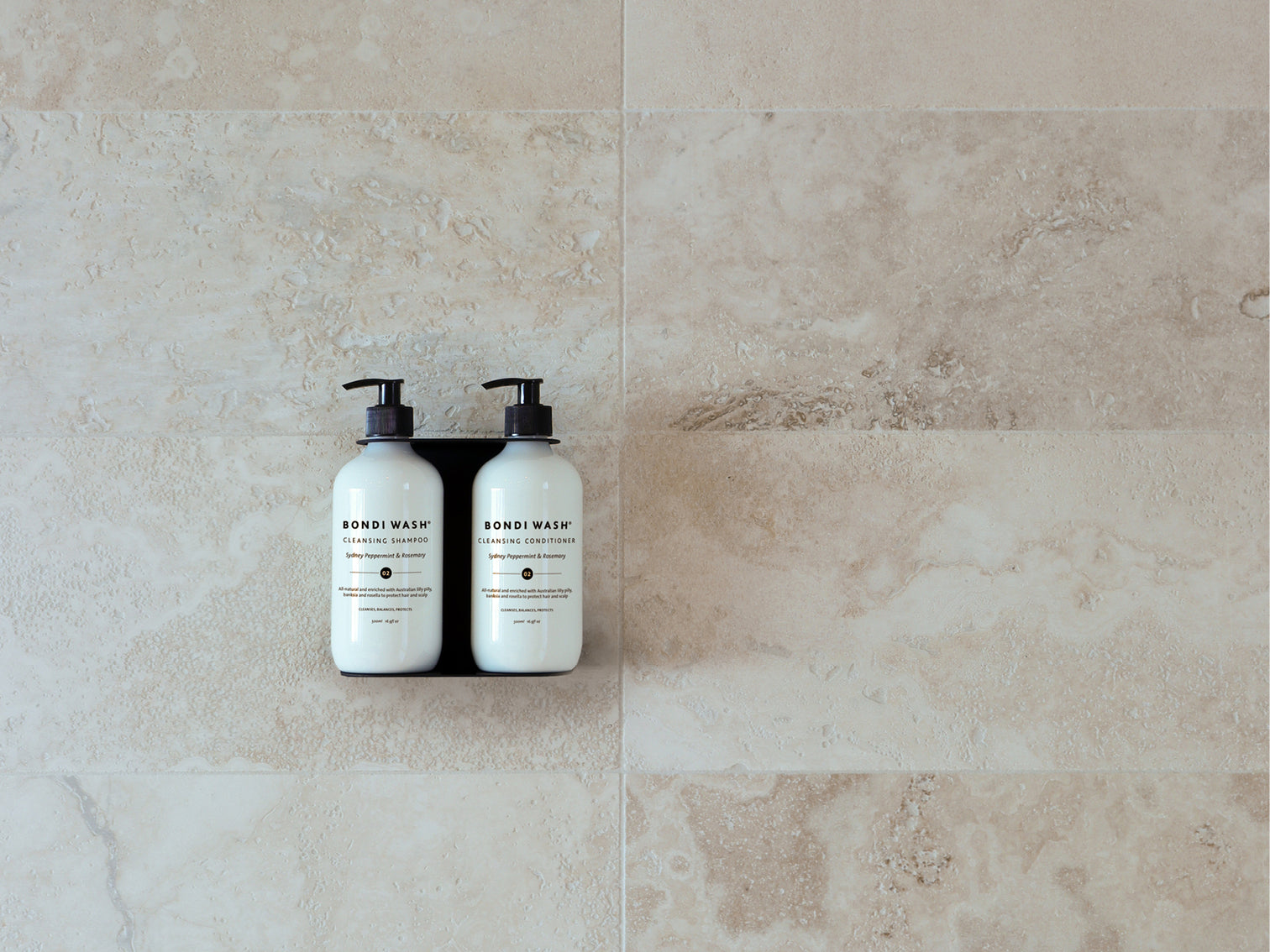 September 30 2022
·
Customers often mention how they would love to see BONDI WASH in hotels and Airbnbs.  Our natural formulations are expensive to manufacture and hotel chains typically seek very low price points for the amenities they offer.  But now we have a way of offering our genuine formulations affordably, while also reducing plastic use and waste.
We have just launched the full suite of hotel amenities for hair and body products in 500ml refillable bottles which last longer (pumps only give 1ml not the standard 2ml).  We have brackets to hold them in place (if required).  The Cleansing Shampoo, Body Wash and Hand Wash are all able to be refilled from our 5L Bulk products.  Offering amenities in this way reduces the overall financial cost as well as the cost to the planet with less plastic and less waste while offering guests high quality natural formulations.
Explore our complete range of 500ml amenities below:
Shampoo | Conditioner | Hand Wash | Hand Lotion | Body Wash | Body Lotion
Explore our bulk 5L options below:
5L Shampoo | 5L Hand Wash | 5L Body Wash
All our formulations are 99-100% naturally derived and do not contain sulphates, synthetic fragrance or harsh preservatives like phenoxyethanol or methylisothiazolinone. They are also suitable for sensitive skin.
For any commercial enquiries, please reach out to team@bondiwash.com.au. 
Read more
✕