Artist Collaboration: Featured Artists
August 6 2020
·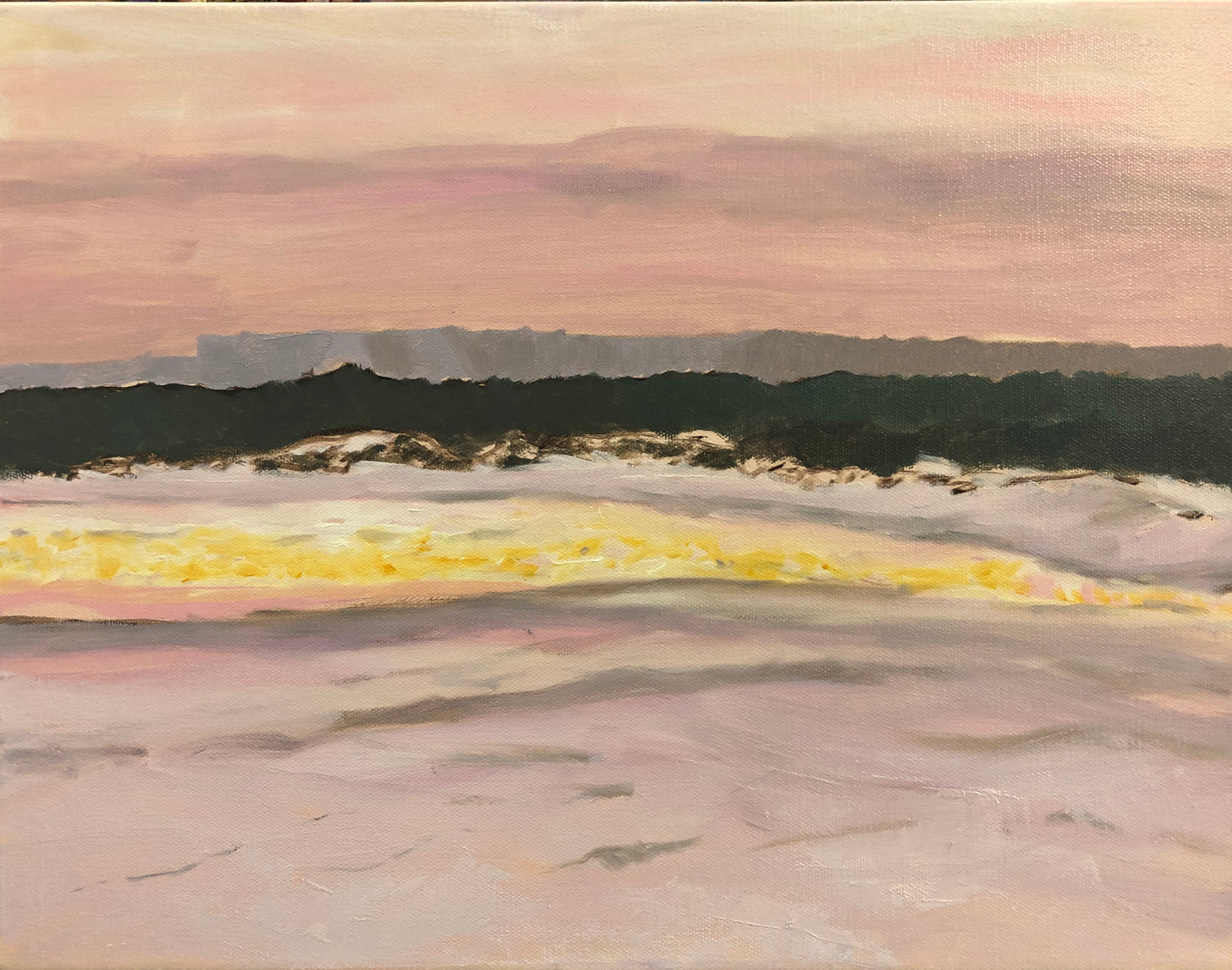 August 6 2020
·
Our retail stores are currently being utilised to showcase local and emerging artistic talent over the next few months.  With 100% of proceeds going directly to the artists - it's a wonderful way to support and nurture one of the creative industries that has been severely impacted by the current climate.  We list our featured artists and the dates of exhibit below.
Janene Porter (1 - 13 August 2020)
"I am still really a developing artist, this year continuing serious study with a Diploma in Visual Arts at TAFE.  My subjects this year include painting and printmaking. I am enjoying using an expanding range of media, having previously completed watercolour classes at the National Art School, Bakehouse Studio with Pamela Horsnell, ART EST, and quite a bit of life drawing with the Brandling Group in Glebe.
This work came out of some online classes I did during lockdown with inspiring Southern Highlands painter Libby Wakefield. I am still exploring different media and found the use of the media I have used here - gesso, ink, charcoal, pastels, oil stick - really liberating. 
This year with the drought, the bushfires, then doing a few bush walks during the isolation of COVID, I have been drawn to representing the bush, with its amazing powers of regeneration." @janeneporter23
xinxin (14 - 28 August 2020)
Since learning art at an early age, xinxin has been forever creating. She believes the quirky beauty and the cursed charm through darkness could bring some kind of harmony of mystery, it's something from our sub consciousness and she enjoys telling those untold stories inside each lonesome soul.
As a multi-discipline artist, xinxin also loves to build things irregularly, she lets them grow into the shapes they want, not herself. Inspired by both oriental Wabi-Sabi and Scandinavia aesthetics, xinxin believes the nature of clay will show their own destinies and she lets them, so each piece will eventually turns out interesting and wonderfully whimsical. 
Now xinxin is constantly curating her solo exhibitions internationally and collaborated with broad range of brands across Australia and Asia as award winning artist.
Katie Edwards (29 August - 11 September 2020)
Self-taught emerging abstract artist Katie Edwards is inspired by the places she travels to + the landscape she sees. using a palette of pastels and flourescents, she works impasto-style using acrylic on canvas to create layer upon layer of texture and colour.  Katie's pieces fill a room with joy, wonder and excitement - reflective of how painting makes her feel.
Jan Weir (12 - 25 September)
Although she lives inland, artist Jan Weir's great love is to paint the sea. From Rosedale on the South Coast to the dramatic beaches of Eastern Sydney and the Mornington Peninsula beaches of her childhood.  A student from the Canberra Art School, she has exhibited in galleries around Australia and has had exhibitions in London and Shanghai.
Vanessa Holle (26 September - 9 October 2020)
Vanessa Holle is a graphic designer by profession and a maker of things by nature. In 2011, after many years of working in design, she discovered ceramics through a community college evening course and eventually decided to switch to clay fulltime. 
She works in stoneware and porcelain and hand paints fine details onto the mostly functional pieces she makes. She is drawn to figurative sculpture and so can't help giving these everyday objects: cups, plates, spoons, vases... a personality whether it is human, animal or botanical, or combinations of the three.
Vanessa uses a simple, decorative and graphic approach to her pieces, spot glazing selected elements to highlight the contrast between matt and gloss. She loves colour and is driven to make things that make her happy, hoping that in doing so, she can bring a little joy into people's homes and make them smile.
Julz Beresford (12 October - 24 October)
Describing herself as an expressive artist Julz is always working towards capturing the 'essence' of the landscape. Prolifically painting her chosen subject again and again, completely emerging herself in it. Julz strives towards gaining a deep understanding of the landscape. Often returning to the same place at different times of the day, with its different light and in all weather. Her artistic process begins "Plien air" where she collects gouache colour paintings, drawings and photos. Working towards capturing that one moment in time.
Her insatiable love of the Australian landscape, it's unique colours constantly pull her outdoors and feeds her desire to capture it's beauty. Her works are an expressive piece of the whole process as well as a manifestation which embodies the feeling of actually being there. "It's all just a snapshot of my memory, of what I see and how I feel in the landscape".
Read more
✕