Native Eating: Wattleseed and Chilli Macadamias
November 22 2019
·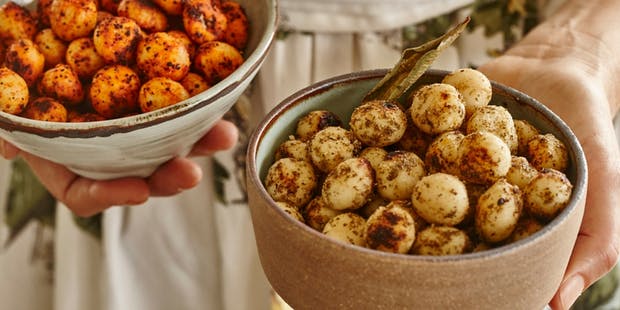 November 22 2019
·
These barbecue roasted macadamias make perfect nibbles whilst entertaining.
Wattle seed can be bought online from The Australian Superfood Co.
Ingredients:
2 cups raw macadamias
2 teaspoons macadamia oil
1 teaspoon wattleseeds
1 teaspoon chilli powder (or to taste)
1 teaspoon salt flakes (or to taste)
Method:
Place all ingredients in a bowl and stir until the macadamias are coated.  Transfer to a 30cm piece of aluminium foil lined with baking paper, and place on the barbecue away from direct flame for 10 minutes, tossing occasionally.  Serve warm.
Read more
✕