Meet UPPAREL: solutions to the textile crisis
September 29 2023
·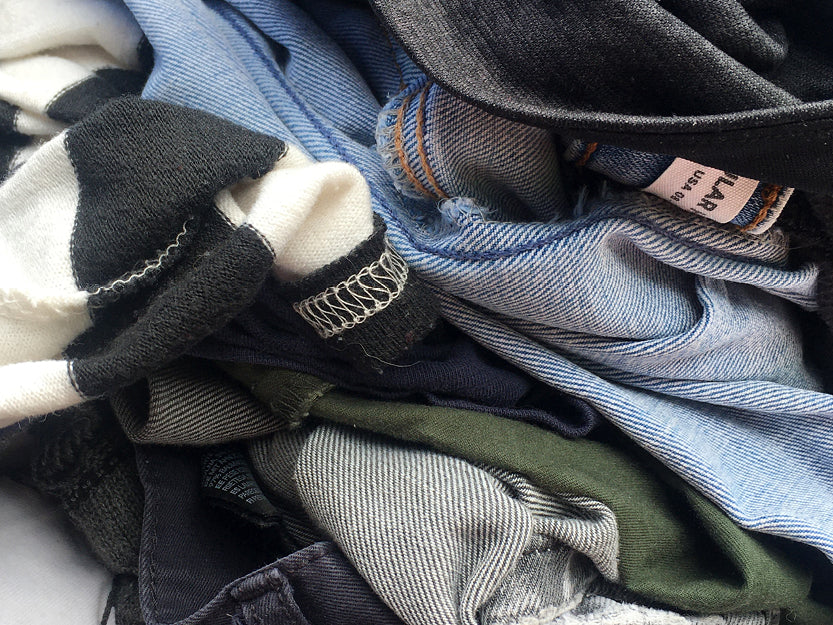 September 29 2023
·
Much like the plastics crisis where production exceeds the ability to manage it, with vast quantities of waste polluting landfill, oceans and waterways, our obsession with fashion is a catastrophe unfolding. 
Australia has the second highest rate of textile consumption per capita in the world after the US, with the average person purchasing 27kg of new clothing and textiles every year.  A staggering 23kg of that ends up in landfill, a part of the 6,000kg that is discarded every 10 minutes nationally.  It seems we are not fully up to speed with our country's contribution to this crisis as 40% of Australians believe we rank between 6th-12th and 50% of us think buying from sustainable brands is enough of an effort(1).
Australian and New Zealand brand, Upparel are taking steps to mitigate this catastrophe through their recycling and repurposing programs.  By partnering with a range of businesses, each committed to playing their part in minimising waste, consumers are rewarded with store credits for sending in their unwanted items and millions of items are diverted from landfill, reducing greenhouse gasses from polluting the atmosphere.
With 60% of items received in new or fit-to-wear condition, Upparel workers hand-sort and forward these to a range of charities for people in need.  The remaining 40% is repurposed by designers or transformed into an innovative new material that promises to revolutionise many other industries.  This wonder resource, Uptex – which is completely recycled and recyclable – could possibly replace materials that are typically made from virgin materials such as cardboard, coreflute, polyurethane foam, PET plastics and fibreglass. 
To get involved in this valuable initiative, visit the Upparel website and choose your rewards partner from a wide range of suppliers including Target, Kip&Co, Biome, Riders/Lee, Sussan, Wrangler and yd.  Next, purchase your box type, package up your unwanted textiles into a box of your own, book a collection then attach the supplied labels ready for pick-up.  You'll then receive a store credit with some partners offering up to $100 per collection.  Alternatively, look out for drop-off boxes that are popping up in clothing stores everywhere, a signal perhaps of an industry ready for positive change.
Now there is an incentive for every one of us to be a part of the solution.
Source: Alejo Reinos, unsplash.com
Read more
✕