The story behind our Purifying Night Balm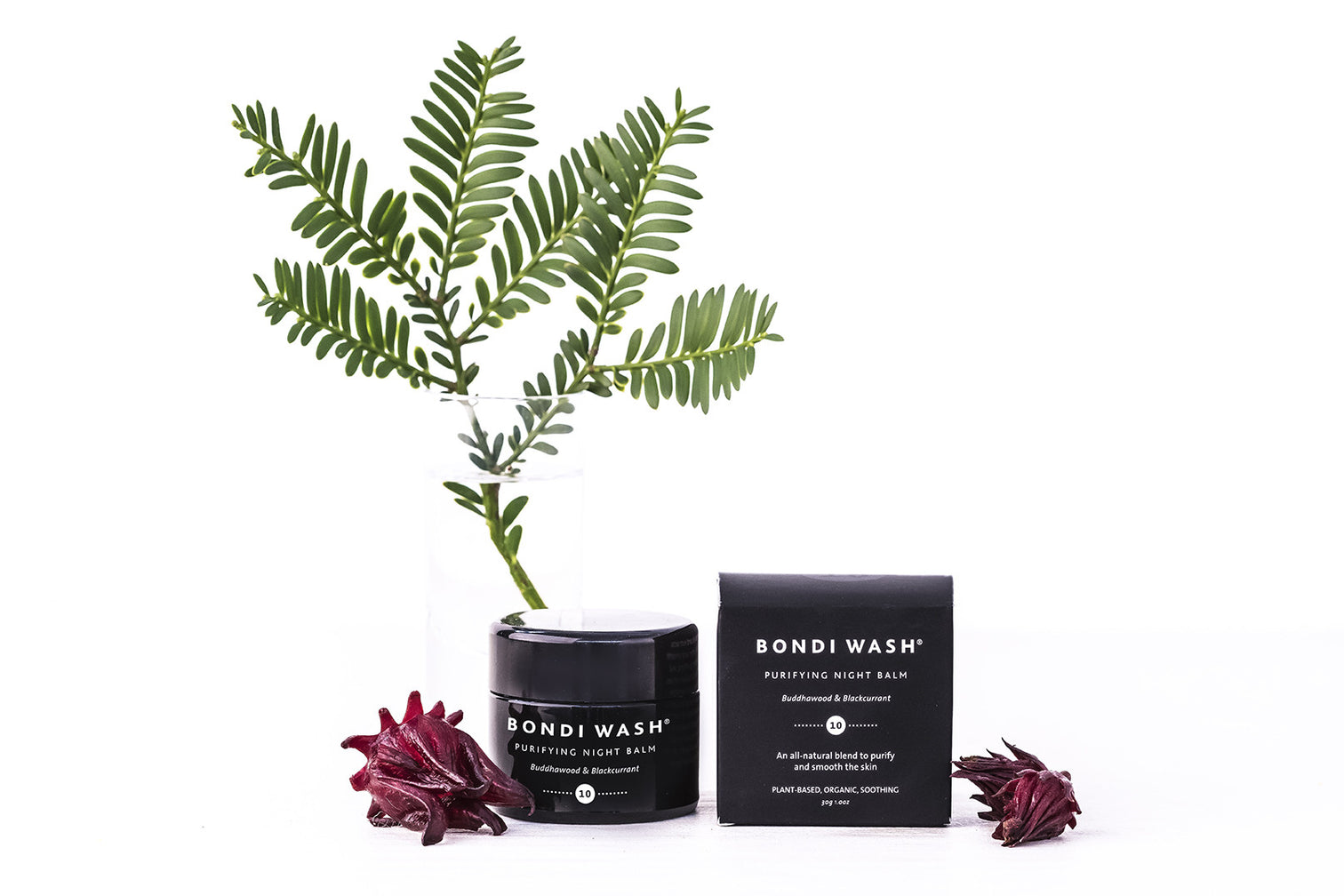 There is always a story behind our new products.  Often it is a friend or family member asking for a natural alternative to a product; and nowadays we also get many requests from customers for products they'd love us to introduce.  But the origin of the Purifying Night Balm was a little different.  
Over the past 3 years since Bondi Wash launched, founder Belinda has spent a lot of time on planes - often long overnight flights to different climates.  She wanted something that would protect and nourish her skin both during the travel and in the harsh hot or cold climates of each location.  So she worked with her chemist on an all-natural protective and nourishing balm designed around beautiful Australian native ingredients. Belinda then developed a scent that would suit a gentle skincare range.  Buddhawood and Blackcurrant is the result - a complex scent with 16 different oils each of which plays a different role in purifying and protecting the skin.  
The resulting balm contains Australian rosella seed oil to promote elasticity and soften and wattleseed oil to refine pores.  Other natural oils include apricot, coconut, jojoba, sunflower and meadowfoam - all intensely nourishing, balancing and protecting.  The essential oil blend works to kill bacteria on the skin preventing blemishes and removing toxins.  Testing included both teenage and mature skin, and highly sensitive skins - all with really positive feedback that skin appears smoother and softer in the morning with fewer blemishes.
The formulation contains 100% natural and 99% organic ingredients and is recommended for use nightly or every second night depending on skin and weather conditions.
Read more
✕