RESTAURANTS EMBRACING NATIVE FLAVOURS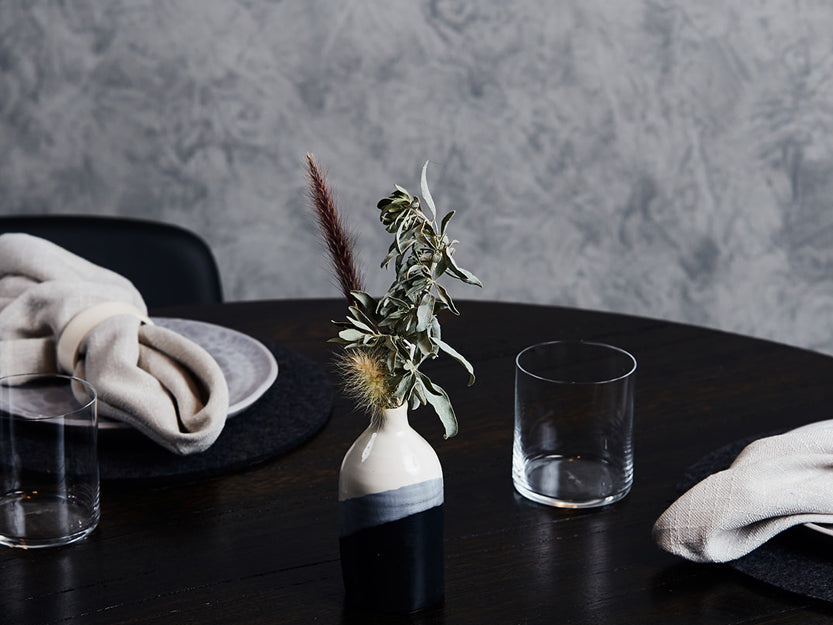 With close to 5,000 native foods in Australia, it's no surprise that restaurants are now embracing first nations' ingredients for the unique taste and nutritional qualities that these plants and proteins bring.  Offering a more sustainable and authentic alternative to the mainstream offering, menus across the country are reflecting a new-found love for native flavours. 
Attica (Melbourne, Victoria)
With a swath of impressive awards including inclusion in the World's 50 Best Restaurants, Attica has gained international recognition for its innovative use of Australian native ingredients.  With Ben Shewry at the helm and Head Chef, Matt Boyle in the kitchen, Attica's menu reflects a deep appreciation for the rare and unique ingredients found in this country and a preference for native produce.  Think BBQ saltwater croc ribs, mud crab, bunya bunya & seaweed pikelets or marron & 4 year old wattle soy or rosella with ants. 
Big Esso (Melbourne, Victoria)
Originally a place of hunting, cooking and ceremony for the Wurundjeri and Boonwurrung peoples, the banks of the Yarra (Birrarung) River are now home to Big Esso, an indigenous-owned all-day bar and kitchen.  Relax at communal tables and enjoy dishes including bush tomato scones with macadamia spiced butter, emu liver parfait with pickled muscat grapes, native green ant curry spice braised spatchcock followed by a strawberry gum éclair with candied quandong.
Source: gq.com.au
Bush (Sydney, New South Wales)
As a concept devised by Head Chef, Grant Lawn, Bush brings the Australian outback into the big smoke.  Drawing on his previous career in landscaping, the fitout includes tree stump stools, a sign crafted from branches and native Australian flora adorning the tables.  The clever menu marries traditional restaurant favourites with native ingredients – to support their acceptance into the mainstream – and invasive species – to help eradicate them from the country.  Current dishes include tomato and macadamia gazpacho, Warrigal green basil, pistachio pesto pasta and kangaroo steak frite with pepperberry sauce – and there's always a pudding on offer.
Fervor (Western Australia)
While not a restaurant in the traditional sense, Fervor offers unique dining experiences at exciting locations dotted right across Western Australia from ocean to forest to desert.  Led by Head Chef, Paul 'Yoda' Iskov, Fervor includes a revolving team of internationally experienced chefs creating fresh, creative and refined food using locally-sourced native ingredients.  Every event is different and an opportunity to experience ingredients indigenous to the country from which they are sourced including sandalwood nuts, kurrajong and Acacia honey. 
Harvest Newrybar (Newrybar, New South Wales)
A short drive from busy Byron Bay, nestled within the Northern Rivers scenic hinterland is Harvest Newrybar, both a popular destination for tourists and a favourite gathering spot for locals.  The menu features a farm-to-table concept with an emphasis on local and native ingredients with chefs incorporating indigenous plants, fruits and herbs into their dishes to provide an authentic taste of the area.  Dishes on the current menu include oysters with mango vinegar and finger lime and bay lobster crudo with radish and garden green chilli.
Navi (Melbourne, Victoria)
Growing up on a 40-acre farm in the Strzelecki Ranges with lessons from indigenous foragers, Head Chef, Julian Hills learned the value of native ingredients and the importance of food provenance, a concept that has carried through to his intimate 32-seat restaurant, Navi.  Guests are treated to an immersive experience with set menus that include dishes such as kangaroo with nasturtium and egg yolk, broad bean with sorrel and macadamia and southern rock lobster. 
Wildflower (Perth, Western Australia)
Head Chef, Michael D'Adamo has worked in renowned restaurants all around the world, but now heads Wildflower, a highly awarded restaurant that revolves around the six seasons of the indigenous Noongar calendar.  Dishes are created in celebration of each season with native ingredients playing an integral role. The current Makuru or Fertility Season menu includes line-caught wild fish with potato and sea parsley, south-west muntrie with elderflower, lemon myrtle and bee pollen and Manjimup marron with desert lime.
 Main photograph source: restaurantnavi.com.au
Read more
✕