Thoughtful, affordable gifts you can make
November 20 2023
·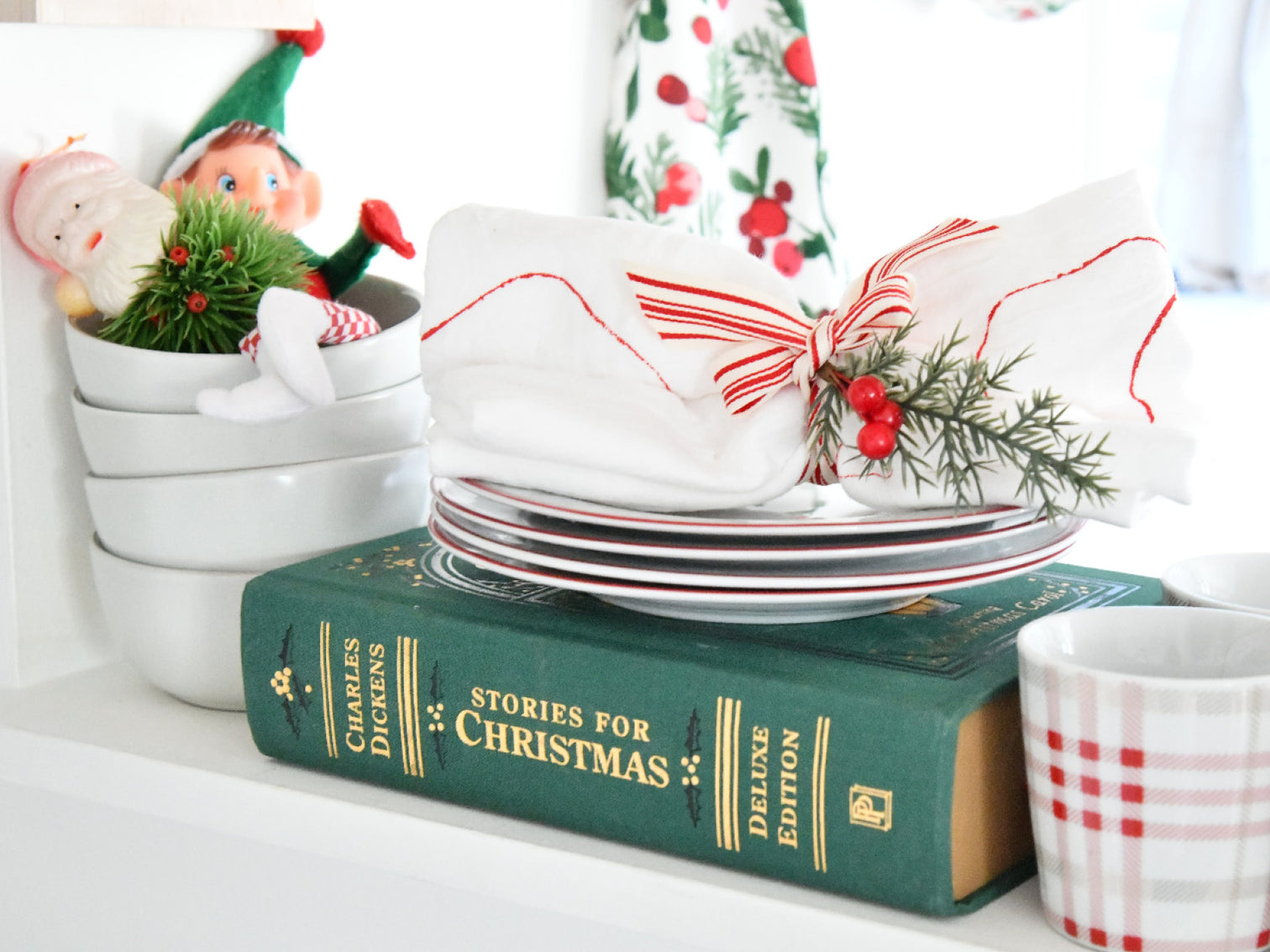 November 20 2023
·
A gift needn't be grand to make an impact.  Sometimes the most thoughtful gifts are those that are handmade with love.  This gift guide includes inspiration on affordable gifts that you can make at home.
01. Jars of dried citrus
Homemade dried citrus is a beautifully fragrant Christmas gift.  You can slice a few oranges, place on baking paper in the oven for 45min-1hr at 140 degrees C, turning over half way through.  Store the slices with some cinnamon sticks and cloves in sterilised jars or thread some twine through the centre of each slice to make zesty decorations for the tree or gift wrapping.
02. Bags of Christmas decorated cookies
Festive cookies are a delicious treat for Christmas day.  You can either gift wrap in a small bag or box.  There are a few simple recipes here with flavours of salted caramel, chocolate peppermint and gingerbread. 
03. Handmade ornaments
Involving the family to hand make ornaments is a lovely Christmas tradition. There are a few ideas that you can try here - all with varying complexity.  The yarn stars are simple to make and can be colour coordinated with the recipients decor.
04. Chocolate covered coffee spoons
Deliciously sweet spoonfuls of chocolate.  Simply melt chocolate, dip the spoon and add a topping such as extra chocolate chips, macadamia or pistachio nuts.  You can search for some vintage silver spoons on Etsy.
05. Handmade Christmas crackers
Handmade Christmas crackers are a lovely addition to the dining table on Christmas day and make a wonderful gift when visiting friends and family.  You can get creative and follow these step-by-step instructions.
06. Fragranced air fresheners
These Christmas tree shaped air fresheners are a simple gift to make and can be fragranced with BONDI WASH essential oils.  Simply outline a Christmas tree shape on a piece of fabric twice, glue both pieces of fabric together, cut a hole at the top to add some twine and soak in your preferred essential oil.
07. Air dry clay vases
Air dry clay is wonderful as you can hand craft vases without needing to dry in a kiln.  You can purchase air dry clay from your local art supply store, on online here.  Crockd on YouTube has a number of simple videos to help you hand build a vase, it makes a lovely gift filled with native flowers. 
08. DIY giftbasket
Source a beautiful wicker/cane basket from your local charity shop or online marketplace and fill with a selection of local, native products.  A few of our favourites include salted caramel macadamias and native dark chocolate from Kakadu Plum Co, loose leaf tea from The Organic Tea Project, the BONDI WASH x Autonomy NATIVO aperitivo or Monday Distillery non-alcoholic Native Bellini.
09. Festive stamped tea towels
A simple gift that the whole family can enjoy making.  Purchase plain white linen tea towels such as these here, festive cookie cutters and textile paint from your local art supply store.  There are step-by-step instructions on The Curated Farmhouse.  You can also consider using more eco-friendly paints such as these from Eco Green Living.
10. Bags of Native rocky road chocolate
Native rocky road is a delicious present to gift to family and friends leading up to Christmas.  You can either gift wrap in a small bag or box with ribbon.  There is a simple recipe at The Australian Superfood Co with flavours of native strawberry gum and roasted wattleseed.
Read more
✕