Germ free travel
November 21 2018
·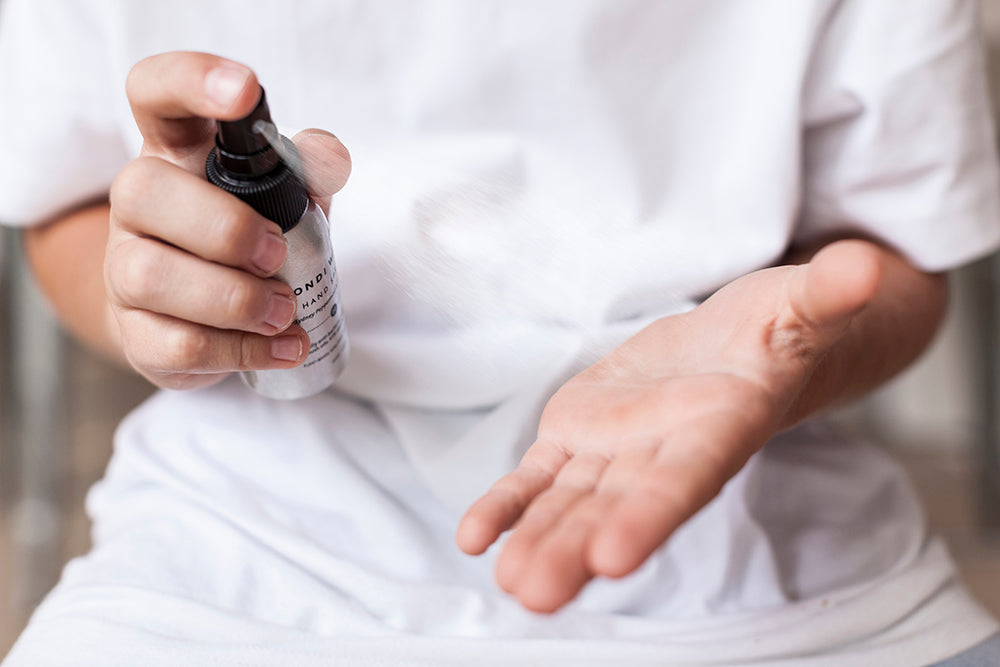 November 21 2018
·
Last week it emerged that cleaning practices in 5-star hotels across China were sorely lacking.  
Undercover cameras and UV light technology exposed what goes on behind the scenes in hotels across the country including Marriott, Four Seasons and other luxury hotels.
It might turn your stomach but footage was exposed of staff using the same rag used to wipe down toilets to clean other surfaces of the hotel room. 
Travelling can expose you to all sorts of hygiene and health risks, but luxury hotels were considered a sanctuary where weary travellers can let their guard down - clearly not so.  What then can you do to minimise risks of picking up something nasty?
Here are our top tips using a selection of products from the Bondi Wash range to keep the germs at bay when travelling.
1.  Wash hands frequently with warm soapy water (ideally for more than 45 seconds) and if you have no access to soap and warm water, use a Hand Spray/Anti-bacterial Sanitiser.  The Bondi Wash Hand Spray uses the power of anti-bacterial Australian native oils, meets the independent lab test standard 'kills 99.99% of germs', is low in alcohol and has soothing additives like aloe vera and vitamin E so it won't dry out the skin.  It can also be used directly on hard surfaces to kill germs.
2.  Spray shoes, clothes and luggage with our Travel Spray. This product also kills germs, deodorises and lightly scents.  Carry it on the plane with you to refresh on arrival.
3.  Select your favourite scent in the Mini Mist Sprays and carry it in your hand luggage to disinfect surfaces and the air around you.  These sprays contain anti-bacterial Australian oils and meet the independent lab test standard 'kills 99.9% of germs'.
4.  For extra protection carry a mini Bench Spray to spray and then wipe down surfaces in your hotel room.  The Bench Spray also meets the lab test standard 'kills 99.99% of germs'. Designed for use as a multi-purpose counter spray, you can effectively clean surfaces in your hotel or apartment on arrival.
5.  We also carry mini size Laundry Wash when travelling.  We use the Laundry Wash to wash small clothing daily in hotel rooms.  Like all our products, the anti-bacterial oils will kill bacteria and remove germs from clothes during washing.
6. Lastly our Purifying Night Balm was created after Founder Belinda spent many hours on planes to different climates when Bondi Wash first launched.  She wanted something to protect and soothe her skin, giving protection from the harsh environments of air-conditioned hotels and artificial plane air. The Night Balm purifies through the carefully crafted blend of essential oils, including Australian Buddhawood and Tasmanian Blackcurrant.  It will remove bacteria on the skin, preventing and healing blemishes.  We recommend using it every few hours on long flights and it can be used nightly or every second night as a night treatment to smooth and clear the skin.
Read more
✕