THE ANTI-BACTERIAL POTENCY OF BOTANICALS
November 22 2022
·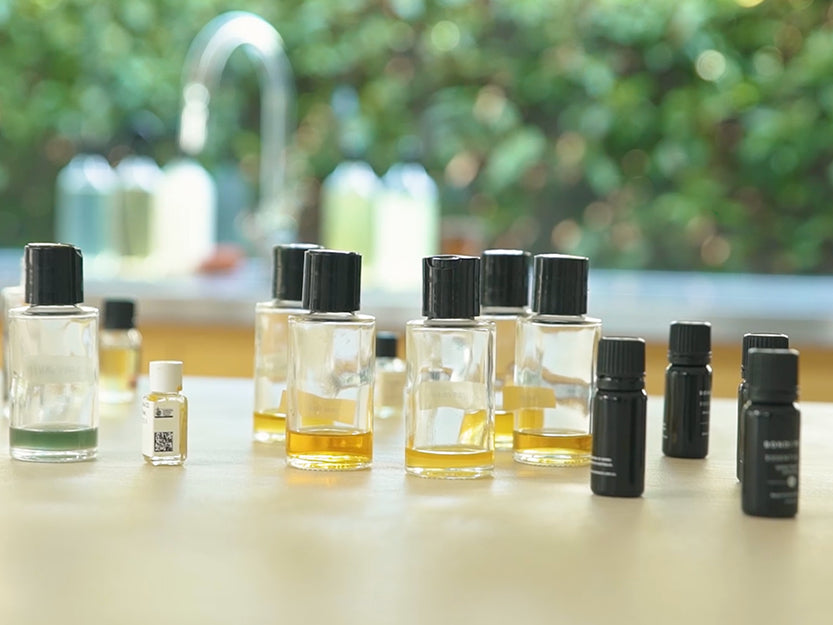 November 22 2022
·
One of the most important factors that distinguishes BONDI WASH formulations is that they are designed around potent Australian botanical oils, which themselves work to kill bacteria. Many other brands use synthetic fragrance which is not typically anti-bacterial.
My vision for BONDI WASH back in 2013 was to harness both the power and fragrance of Australian native botanicals into a range of very natural products.  When I first began experimenting with native essential oils it was apparent that many of our native plants have strong anti-bacterial properties.
There are numerous scientific studies on the antimicrobial effectiveness of many of the oils extracted from Australian native plants.  We are not the first to realise this.  First Nations people and European settlers in Australia also recognised their potency, using them to treat wounds and illness.  In case you'd like to delve into the research, we've linked below some of the scientific literature.
To verify the antimicrobial properties of our products, we have had numerous products tested by independent laboratories which confirm they meet the standard 'kills 99.99% of germs' (this means if you start with 10,000 bacteria, only 1 or fewer remain).  You'll find a list of the products which meet different lab test standards here.  (We have also had some of our products tested against flu and other viruses including a coronavirus MHV but we cannot make claims in reference to these without securing TGA approval).
The potency of these native oils - and how they differ from formulations that use just surfactants (soaps) combined with synthetic fragrance - really struck me when we worked with CSIRO in 2020 on the development of W4C – the proprietary blend of native oils that goes into all the WASH WILD product range - our sister brand which we launched last year. 
The CSIRO Research was designed to test the hypothesis that a blend of native oils was stronger than any one native oil on its own, and if so, the second stage of the research project was to create a blend that was most effective at killing a range of household pathogens (bacteria and moulds).
As part of the CSIRO research we did many tests where we'd add various pathogens (such as ecoli and staphylococcus) to petri dishes containing a blend of surfactants and oils and then compare along with 'control' dishes with just surfactants or with no inhibiting ingredients.
What we discovered was the surfactants alone were ineffective in killing the pathogens in comparison to the combination of surfactants and Australian native essential oils.
In the images below we have highlighted the petri dishes with surfactants – showing very little impact on microbial growth.  
Figure 1. Growth inhibition of Staphylococcus (source: Report prepared for WASH WILD by CSIRO 'Determine antimicrobial activity of native Australian plant oils and blends against household bacteria & fungi' December 2020)
Figure 2. Growth inhibition of Ecoli. (source: Report prepared for WASH WILD by CSIRO 'Determine antimicrobial activity of native Australian plant oils and blends against household bacteria & fungi' December 2020)
The takeaway from these petri dishes is that native oils are very effective at germ killing. Thus products that contain only surfactants combined with synthetic fragrance will be far less potent as anti-microbials than those that contain Australian native essential oils. What we also discovered researching existing supermarket anti-bacterial ranges is that cleaning or laundry products (which typically contains synthetic fragrance) that make anti-bacterial claims typically contain some toxic ingredient in order to make the claim (such as benzalkonium chloride which can cause lung damage if inhaled). 
Including native oils in products is a natural way to inhibit growth of bacteria within the products, without the need for harsh preservation systems.
Any questions about our range or for information about the lab tests and research we have undertaken please do get in touch.
Belinda Everingham
CEO & Founder
Sources:
https://www.ncbi.nlm.nih.gov/pmc/articles/PMC6555726/
https://research-repository.griffith.edu.au/handle/10072/21382
https://pubmed.ncbi.nlm.nih.gov/16161028/
https://eprints.qut.edu.au/212373/
https://www.taylorfrancis.com/chapters/edit/10.1201/b20635-19/food-preservation-antimicrobial-activity-australian-native-plants-yasmina-sultanbawa
https://www.sciencedirect.com/science/article/abs/pii/S0956713505001520
Read more
✕