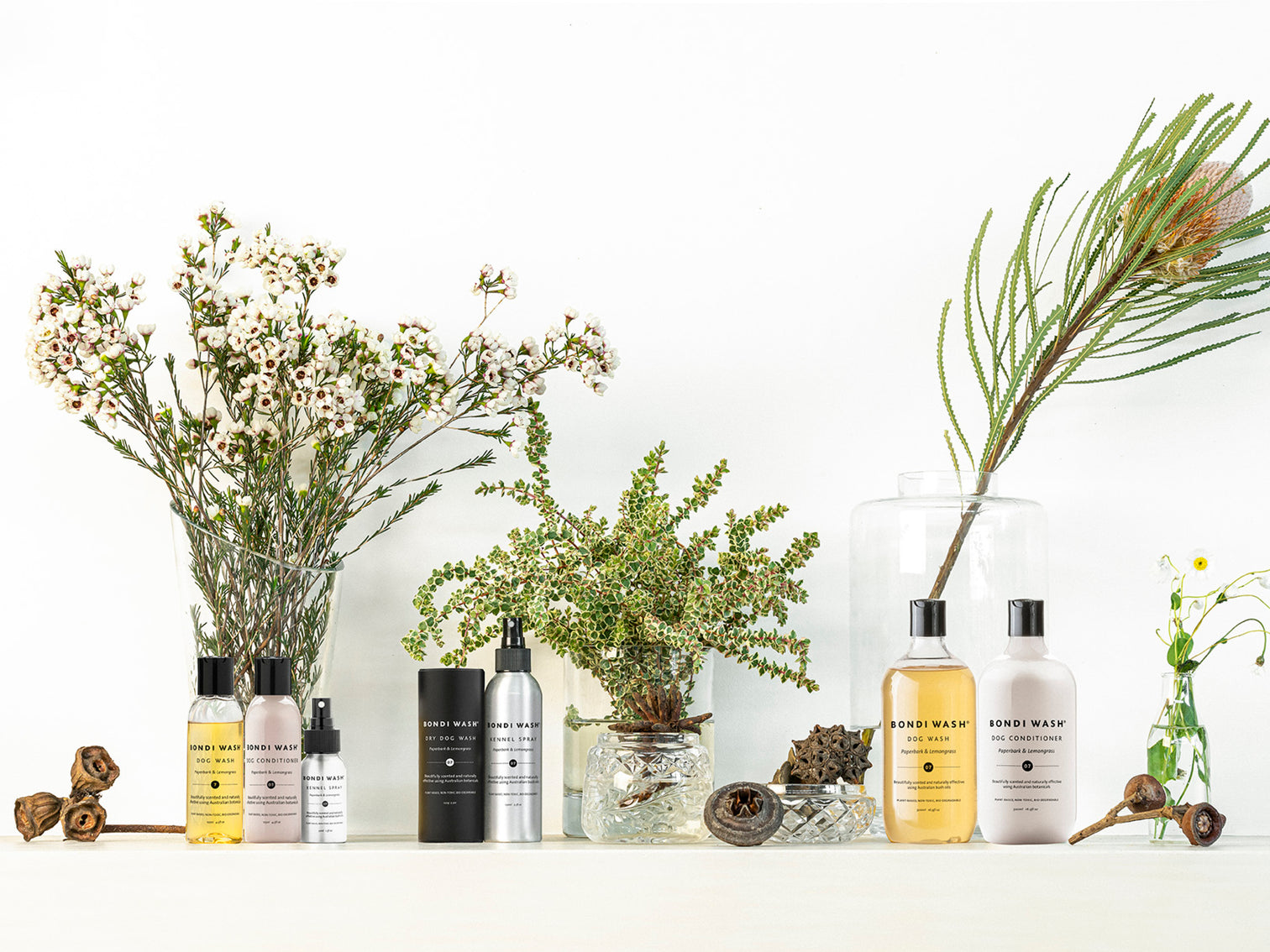 Our new Dog Range officially launched yesterday and will be in stores very soon.
Dogs have very sensitive skin – just like a baby's – and so many people had mentioned to us how irritated their dogs get after grooming or after a bath.  So we set out to make a natural alternative that doesn't irritate and leaves them smelling clean and their fur soft.
Our Paperbark and Lemongrass scent is specially designed to suit a dog's skin. It is gentle and calming, includes oils that will repel insects and will leave them smelling fresh and clean.  It took us a while to perfect this scent as wet dogs do not smell good at the best of times – but we are very happy with the end result (and do feel free to use our Dog Range on humans too – it is perfectly safe).
We also developed a complementary Kennel Spray, which you can actually spray directly on to your dog if you like to keep them smelling fresh in between washes.  We started off calling it a 'Dog Spray' but our office pooch Roger does not like being sprayed (as a puppy we sprayed him with water pistols when he was naughty – so we think it this is why he doesn't like it) – so instead we spray it on his bedding to keep it smelling fresh.
We also list our ingredients on the bottle (unlike most dog washes on the market) and do not use known irritants such as Sodium Lauryl Sulphate, synthetic fragrances or harsh preservatives.  We also have fur softening additions such as Vitamin E and sunflower seed extract.  Your puppy should stay soft for days after being washed.
Read more
✕