Novels that capture the spirit of Australia
December 13 2019
·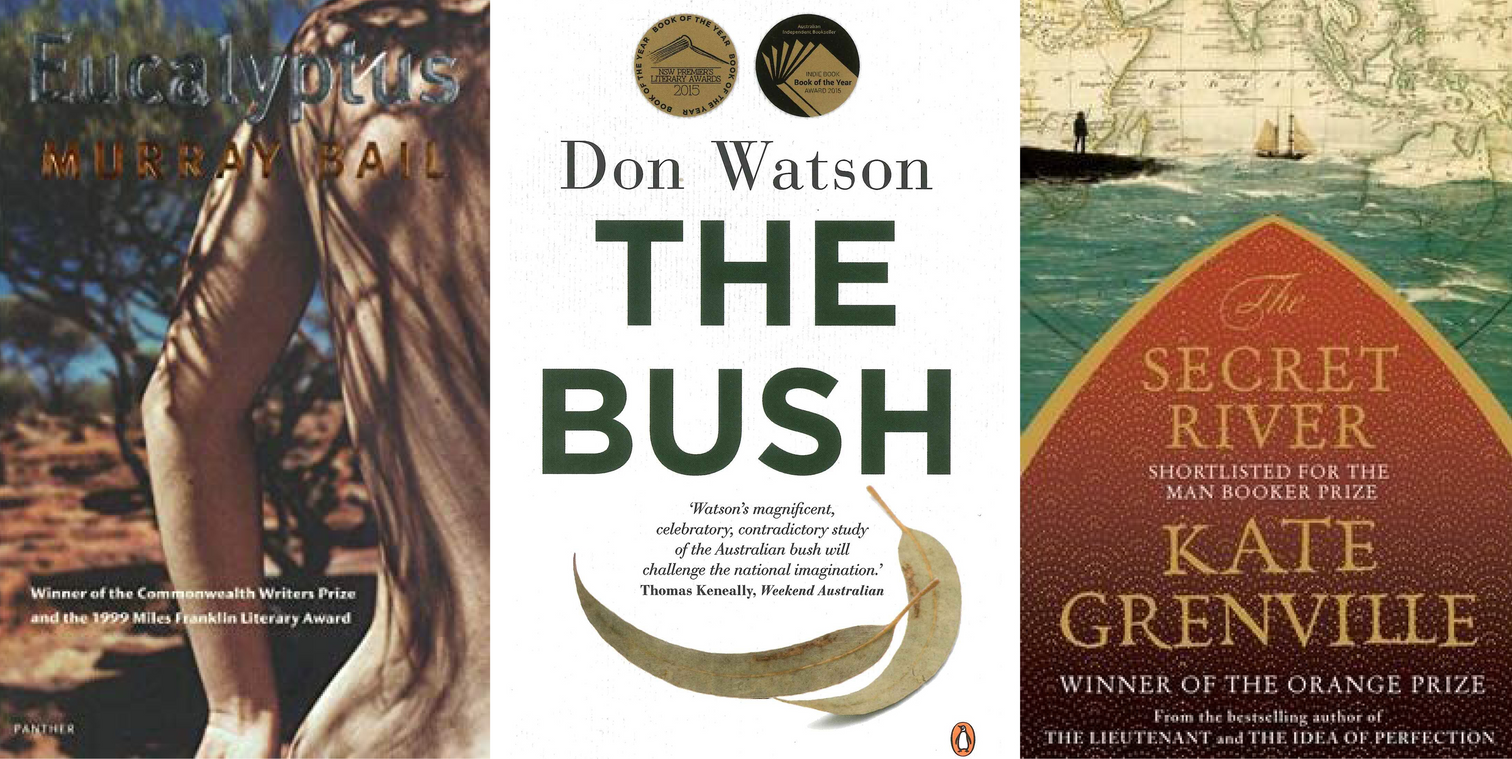 December 13 2019
·
With the Christmas holiday around the corner, it's the perfect time to stock up on a few great reads.  We share a few of Belinda's favourite Australian novels that really give you a flavour for the nature of our country.
Eucalyptus, Murray Bail
Eucalyptus tells the story of a beautiful and motherless woman, Ellen who is raised by her father on a large property in rural New South Wales in outback Australia.  The novel revolves largely around eucalypti - in particular, Ellen's father's obsession with rare species of the native Australian tree.  When Ellen is of marriageable age her protective father sets a contest - the man who can correctly name all the species of eucalyptus planted on his property shall win her hand in marriage.  A romantic fairytale with a splendid depiction of the beauty of the outback. 
The Bush, Don Watson
A story that portrays the relationship between Australian farmers and how they are shaped by the Australian outback.  'The Bush' is an entertaining exploration of what the bush wash and as it is now, offering a vivid description of native flora, and fauna and touching on the history of Australia through fire, flood, drought, and slaughter.
The Secret River, Kate Grenville
A historical narration of life in the early 19th-century through the eyes of an Englishman transported to Australia for theft.  The story explores the colonisation of Australian land and the interactions between the settlers and the Aboriginal people.
Picnic at Hanging Rock, Joan Lindsay
Emotive and moving, Picnic at Hanging Rock describes the mysterious disappearance of a beautiful but troubled teenage school girl during a picnic outing with girls from their boarding school. Set near Mount Macedon in Victoria, at Hanging Rock, the scenery is beautiful.  Belinda has picnicked here with her family and on walking to the summit she felt that the rocky bush does hold secrets from the past (even though the story itself is fiction).
 The Road from Coorain, Jill Kerr Conway
A biography of the author's childhood growing up on a remote Australian sheep station and her journey to professional success via Britain to the US.  It captures the harshness of the Australian land and loneliness and challenges of remote Australian farming life, and touches on the early feminist and anti-intellectual sentiments of mid-century Australia.
Read more
✕