Non-toxic Loving
February 5 2019
·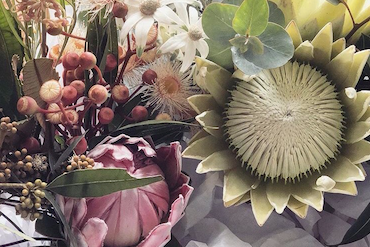 February 5 2019
·
Valentine's Day isn't largely celebrated by the Bondi Wash team - like many of you we steer away from overly commercial events, preferring instead to show our love in small ways throughout the year.  Little signs of love and appreciation are always a good idea, and the fewer chemicals or environmental hazards involved the better.
So we have compiled a few non-toxic loving gift suggestions below.  Note that candles and synthetic perfumes are off our gift list - you can read why via the links to prior journal articles.
Australian-made gourmet chocolates from Koko Black, we particularly like the collaboration with Dan Hunter, celebrating Australian ingredients such as Lemon Myrtle, Davidson Plum, and Macadamia. 
A bouquet of Australian natives from Grandiflora, The Ivy League or native specialist Bess Paddington, or a fresh pot-plant from Garden Life. 
Handmade ceramic vessels, vases, (or a very practical) reusable coffee cup from Australian ceramicist, Kim Wallace.
Beautiful linen textiles from Cultiver such as sheeting, tea towels, or pillows available in a selection of earthy colours and stripes. 
A fresh linen sleepwear set or robe from Deiji Studios. 
A beautifully fragrant gift pack from Bondi Wash is always well received and we are currently offering 15% off all gift packs from now until February 14th 2019.  Checkout with code: 'VALENTINE' on any of our below listed packs.
Hand Pamper Duo | Body Pamper Duo | Dog Pamper Duo | Petite Pamper Duos | Trios | Baby Essentials | Dog Essentials | Deluxe Travel Box
Read more
✕