How we approach developing our Body range
January 21 2020
·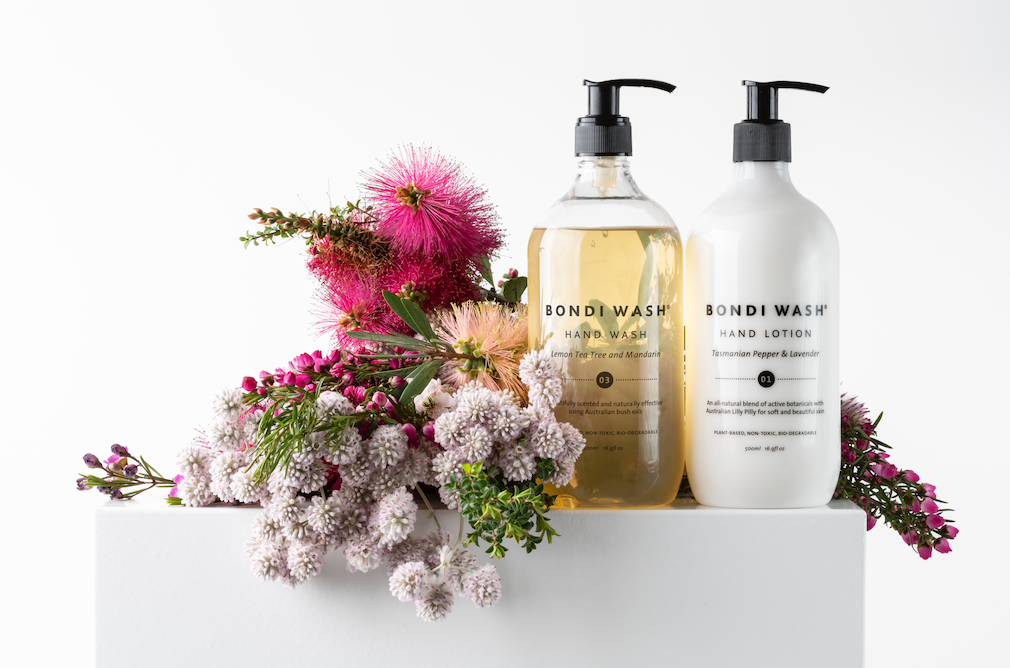 January 21 2020
·
Each Bondi Wash product begins with the formulation of a beautiful scent designed around native Australian ingredients.  The scent profile is the cornerstone of the Bondi Wash brand, and it's incredibly important to not only deliver beautifully scented products, but those that are effective and natural.  
Our range for the body includes a number of products for the body, hair and face - all involving a unique blend of Australian essential oils.  Each essential oil is selected with purpose and plays a role in the protection and nourishment of the skin and hair.
Australian wattleseed oil is a native extract within our Purifying Night Balm and Nourishing Shampoo and Conditioner, selected due to its antioxidant and anti-inflammatory properties - wattleseed acts as a protective barrier and nourishes the skin and hair. 
Lilly Pilly oil was selected for our Hand Lotion and Cleansing Shampoo and Conditioner - known for its purifying and regenerating properties.
Our Body Lotion contains Flame Tree extract to help stimulate collagen production and to hydrate, protect and nourish the skin.
When developing our Lip Balm and Purifying Night Balm we chose Rosella Seed oil - rich in antioxidants and minerals to help the skin heal, rejuvenate and balance. 
Kangaroo paw is featured within our Nourishing Shampoo and Conditioner, being high in essential fatty acids it helps to deeply nourish the scalp, hair follicle and hair, locking in moisture in hair and skin cells.
Each additional ingredient is researched thoroughly to ensure our formulations are natural, non-toxic, and non-harmful to the environment and we proudly list all of our ingredients on our packaging.
Once formulated, our products are then placed in ovens for 3 months to ensure shelf life and stability.  Testing begins on both teenage, mature, and highly sensitive skin and we are of course against animal cruelty and do not test our products on animals.  
Our natural formulations take a lot of time and energy to perfect - which is what makes them so special.  If you would like to be notified of new product releases, please sign up to our receive our regular newsletters.  If there is something you'd like us to develop, please let us know (hello@bondiwash.com.au).
Read more
✕