A native twist on the French 75
August 25 2021
·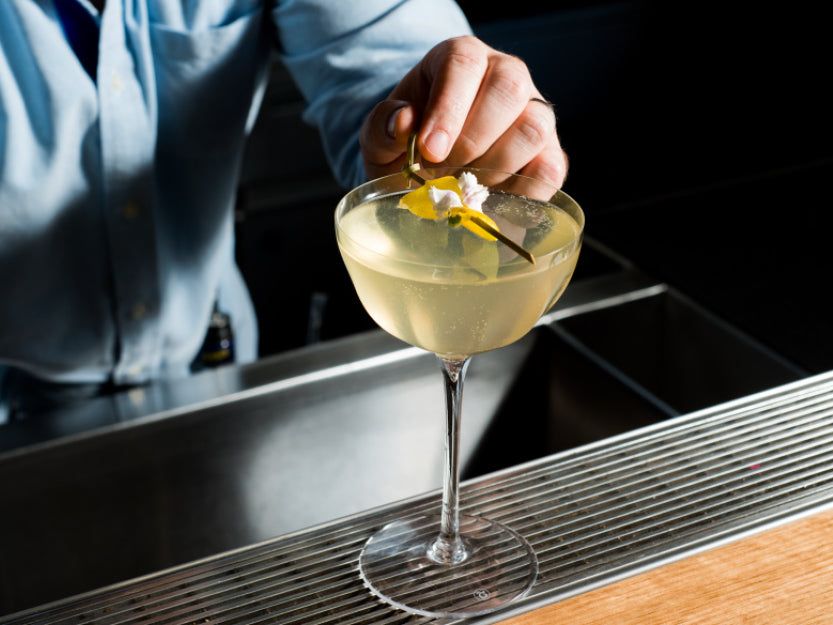 August 25 2021
·
Champagne has marked many a celebration dating back to the 1800s - popping the cork is symbolic of cheerful occasions and overflowing glasses are a visual image of abundance and joy.  Make Friday night drinks a little festive with a native champagne cocktail.  Our variation of a cocktail created by Mikee Collins at Hospo Intel.  A twist on the classic Fresh 75 featuring a refreshingly sweet lemon myrtle syrup. 
Mikee Collins' Twist On the French 75
Ingredients:
15ml gin
15ml lemon myrtle syrup
15ml lemon juice
Champagne
Method:
Take 500mls of sugar syrup (60% water, 40% sugar).  Heat the syrup in a pot.  Turn off when combined and place 10 lemon myrtle leaves in the pot and let cool.
Combine 15mls of the infused syrup with the remaining ingredients in a shaker with ice.  Shake then double strain into a champagne flute.  Top with the champagne and garnish with lemon zest and lemon myrtle leaf.
Read more
✕