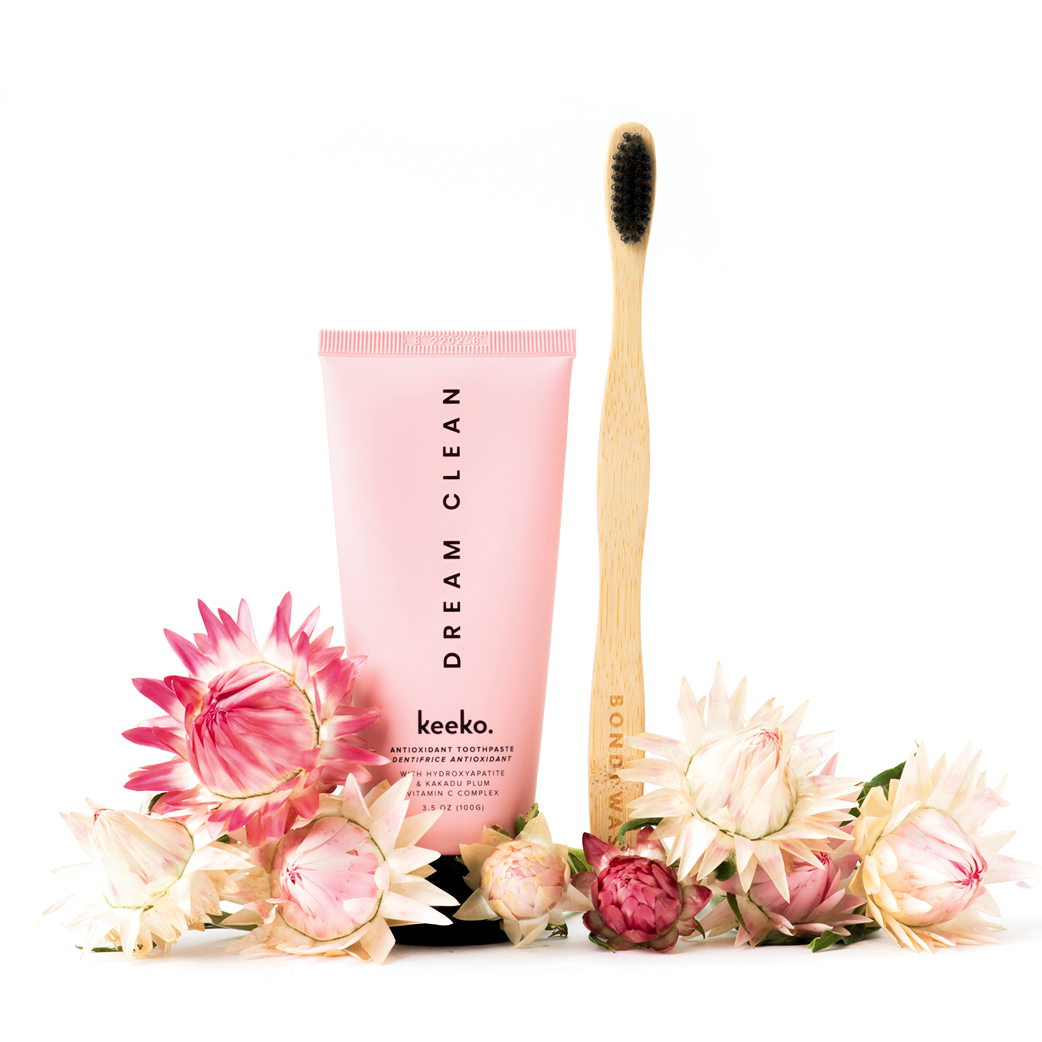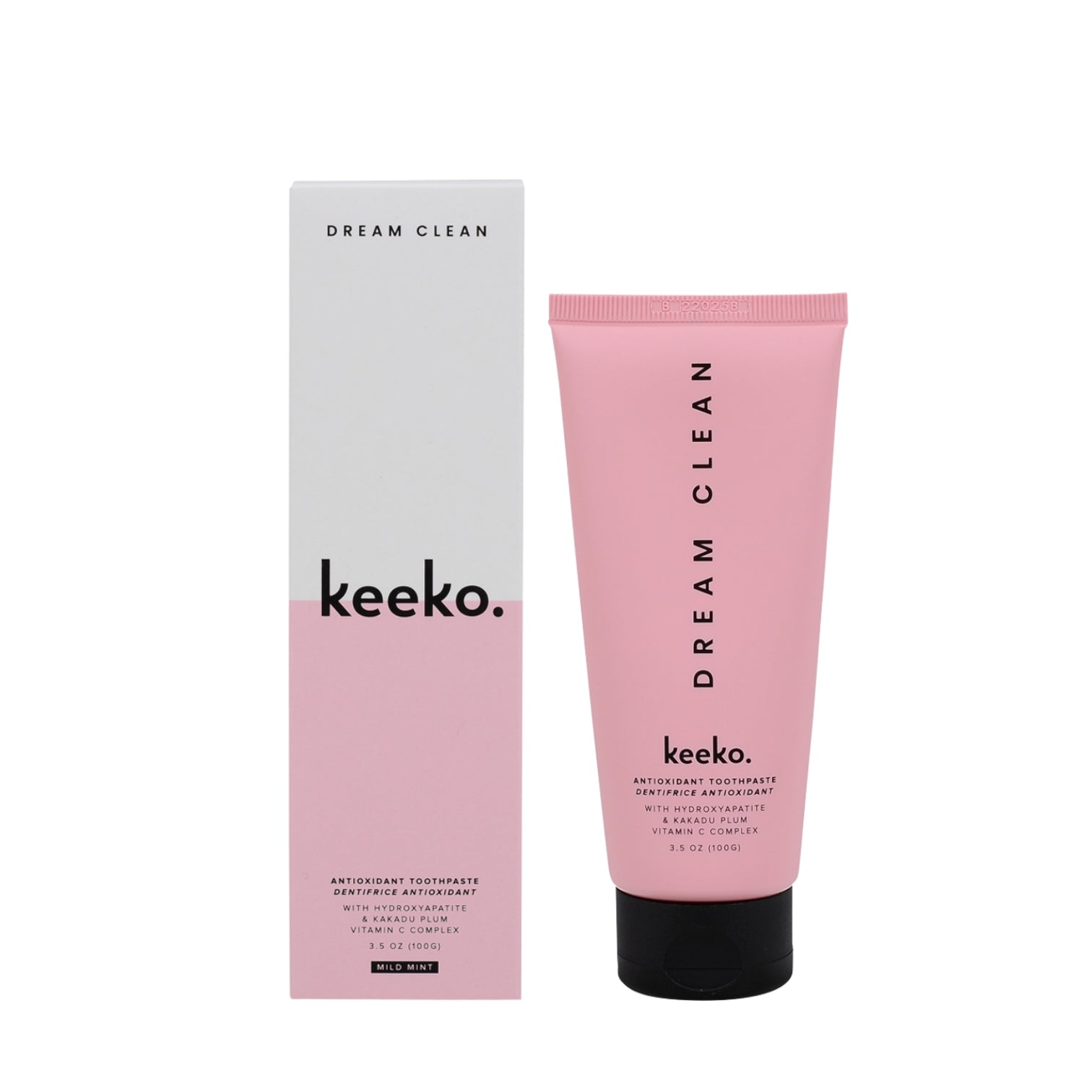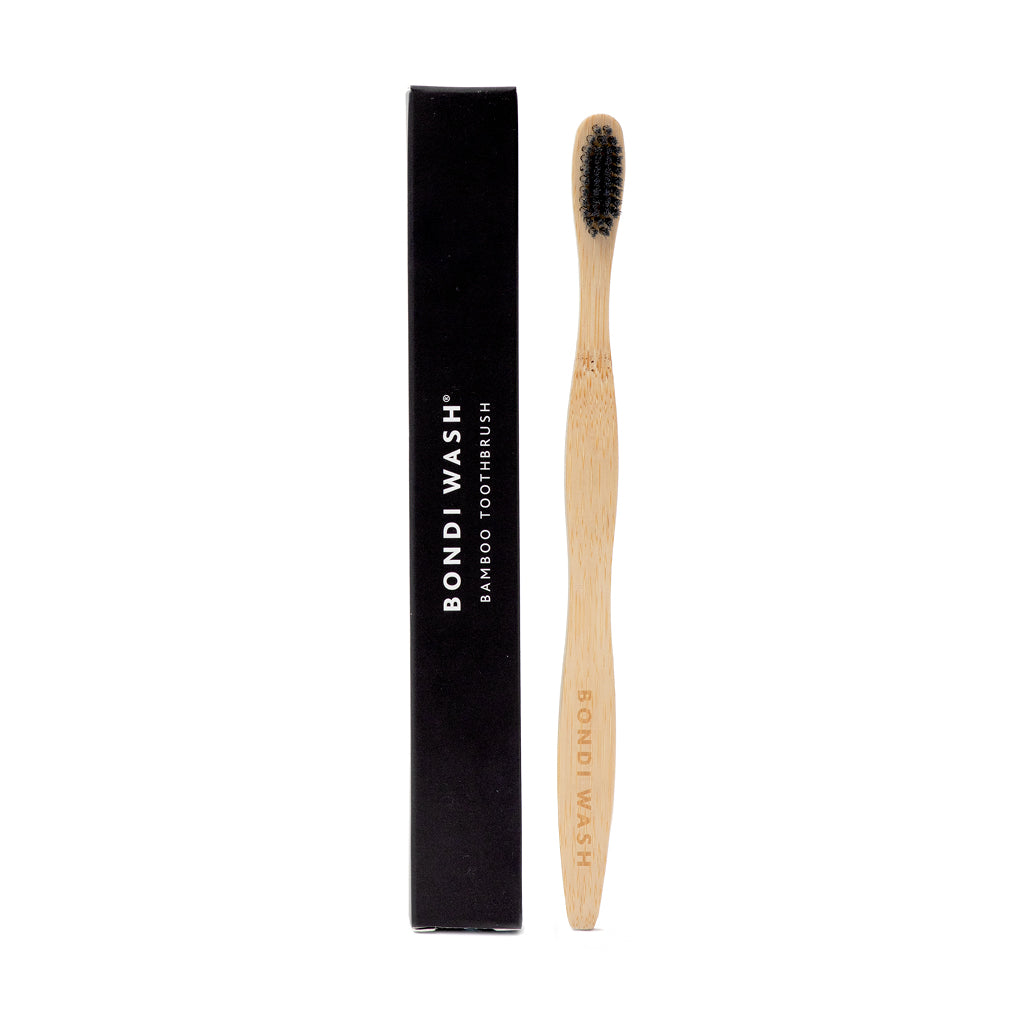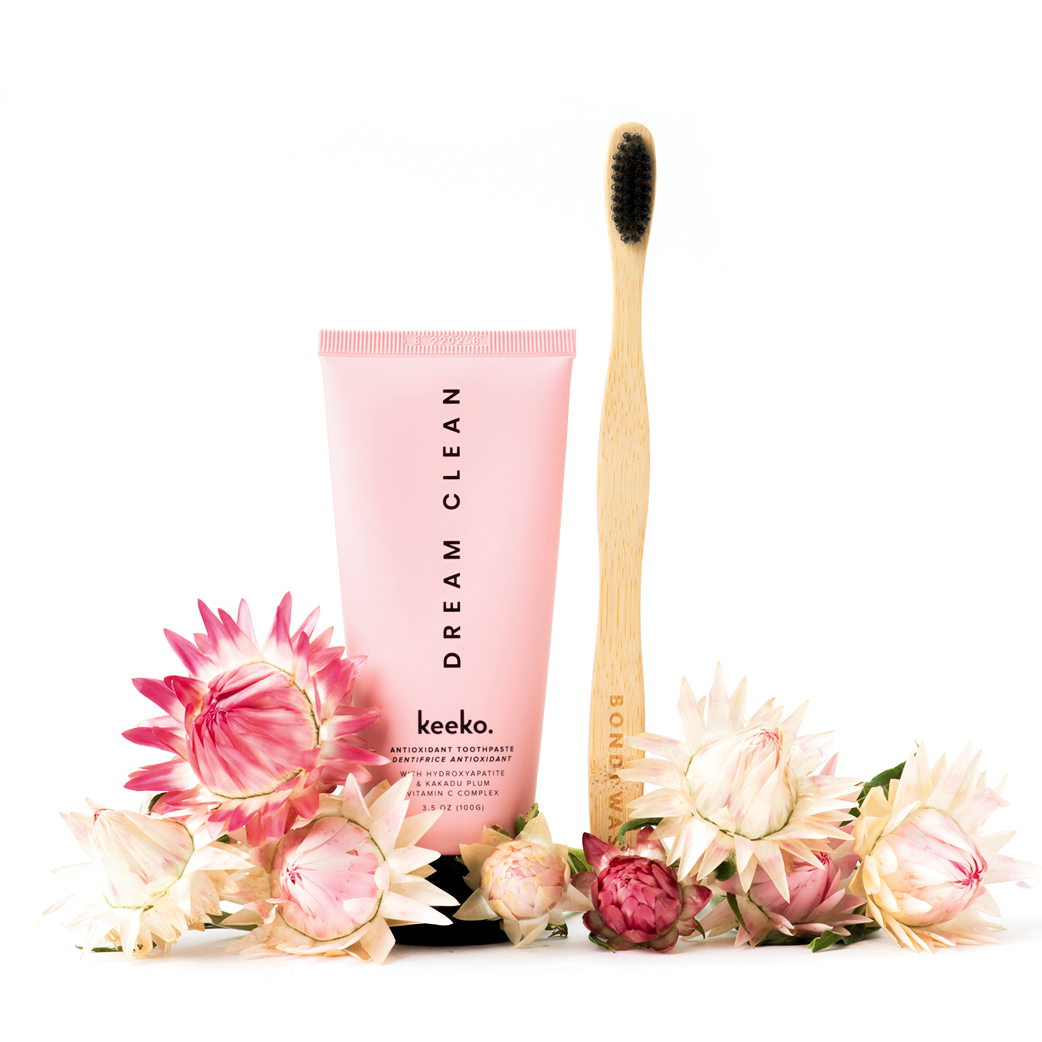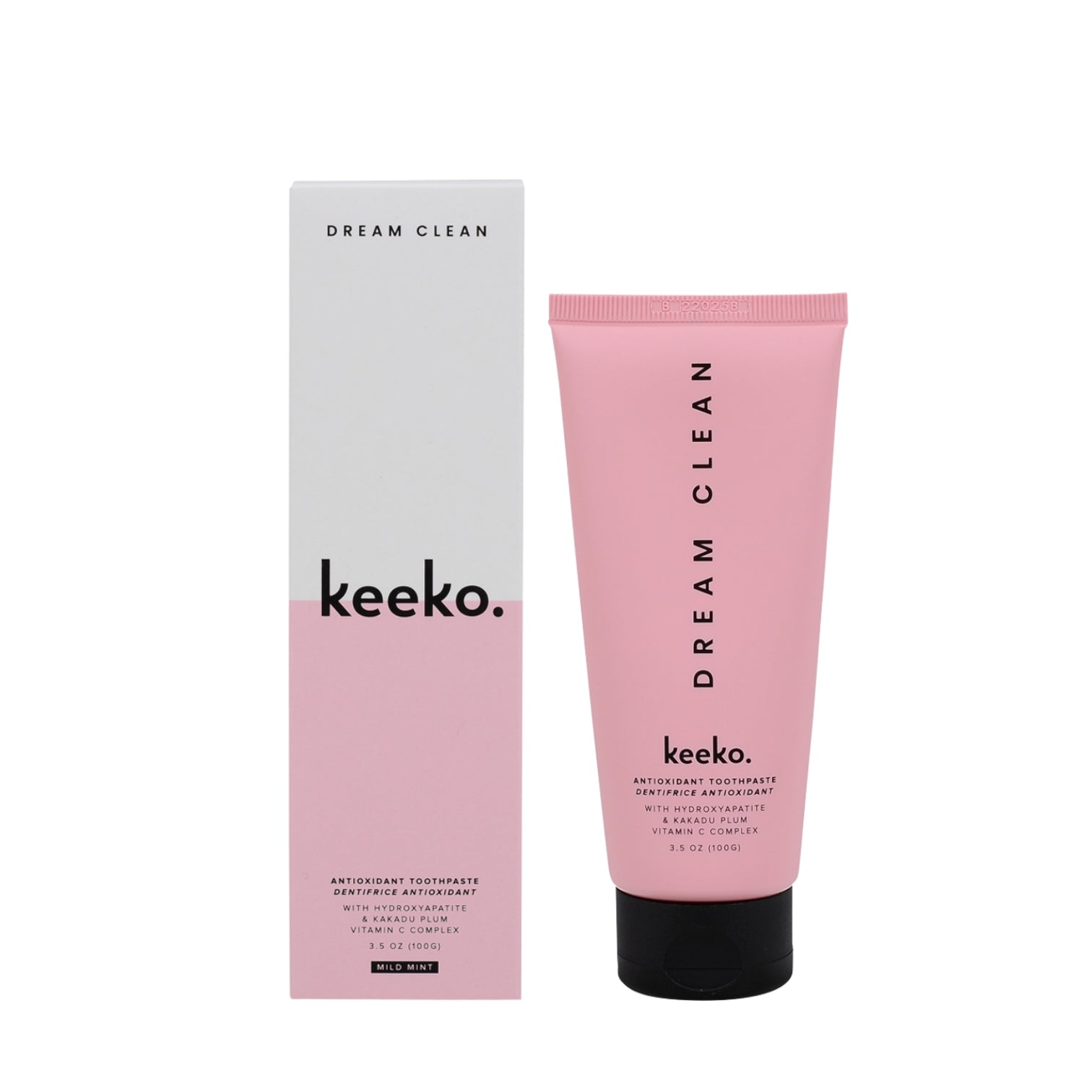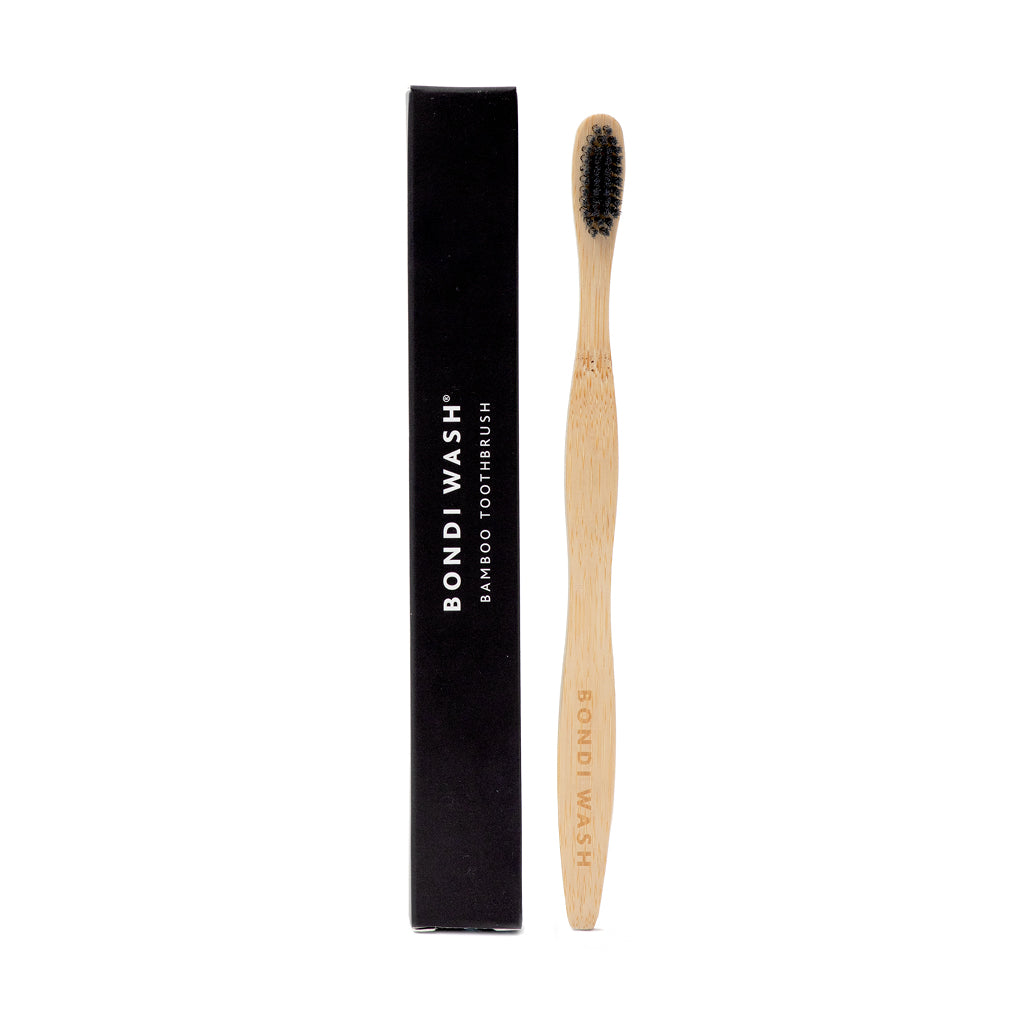 Dream Clean Duo
This product is currently sold out.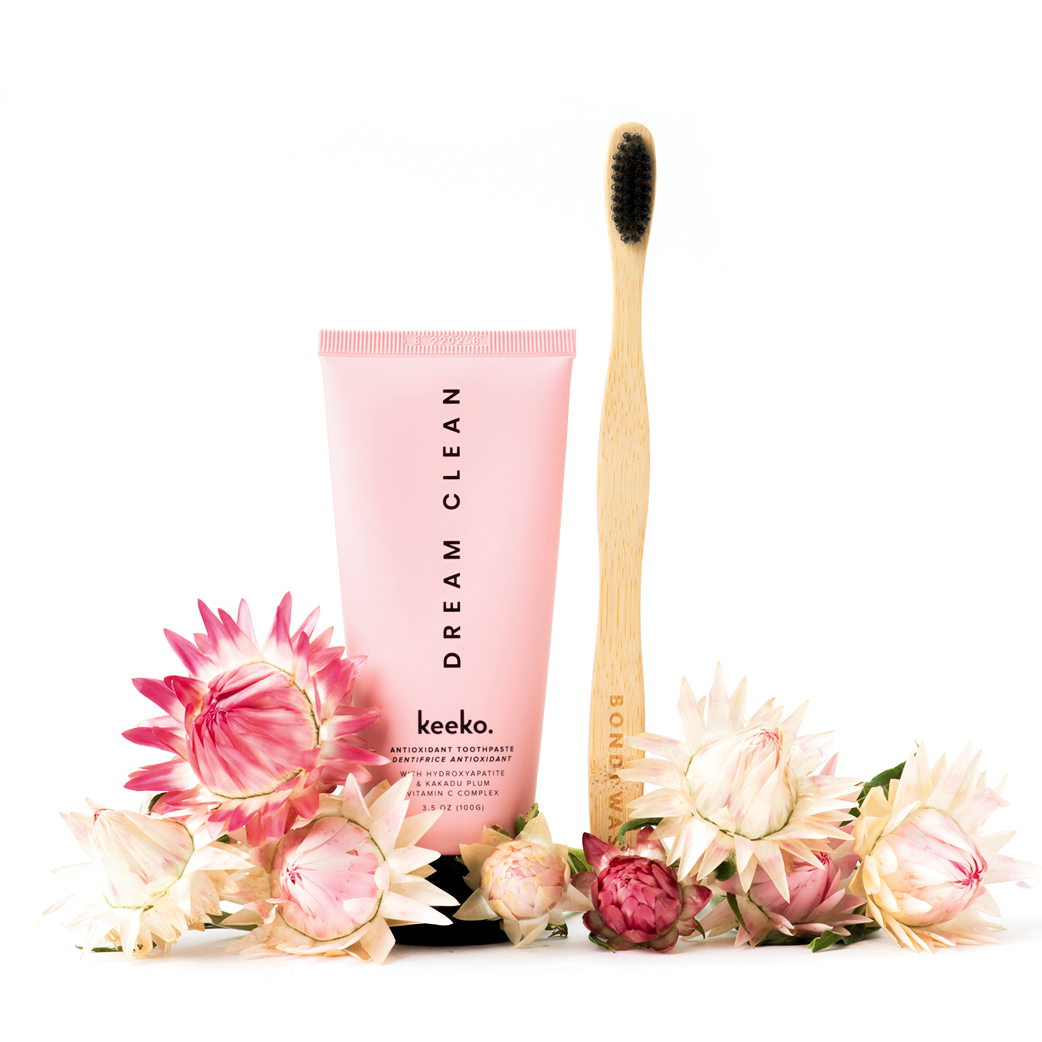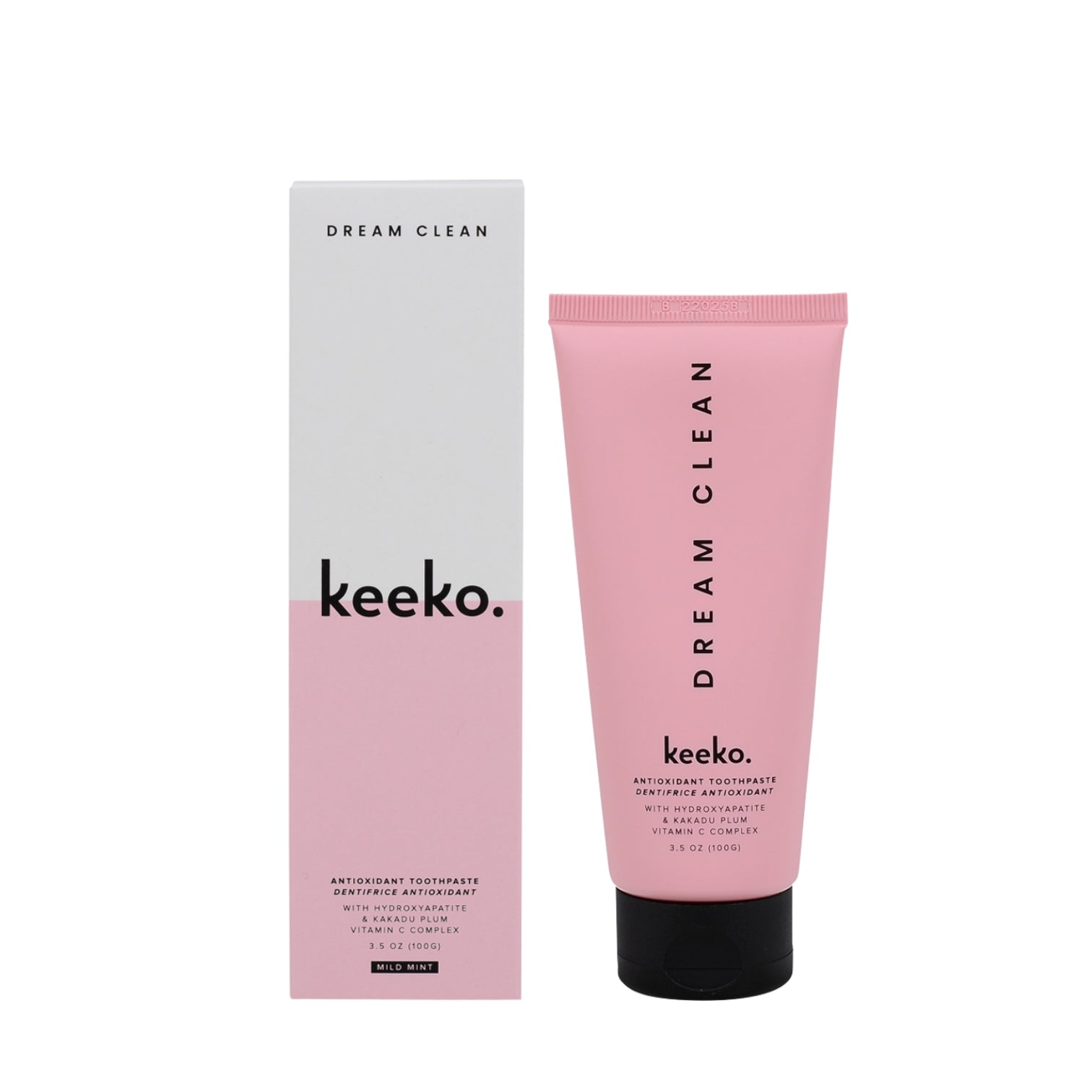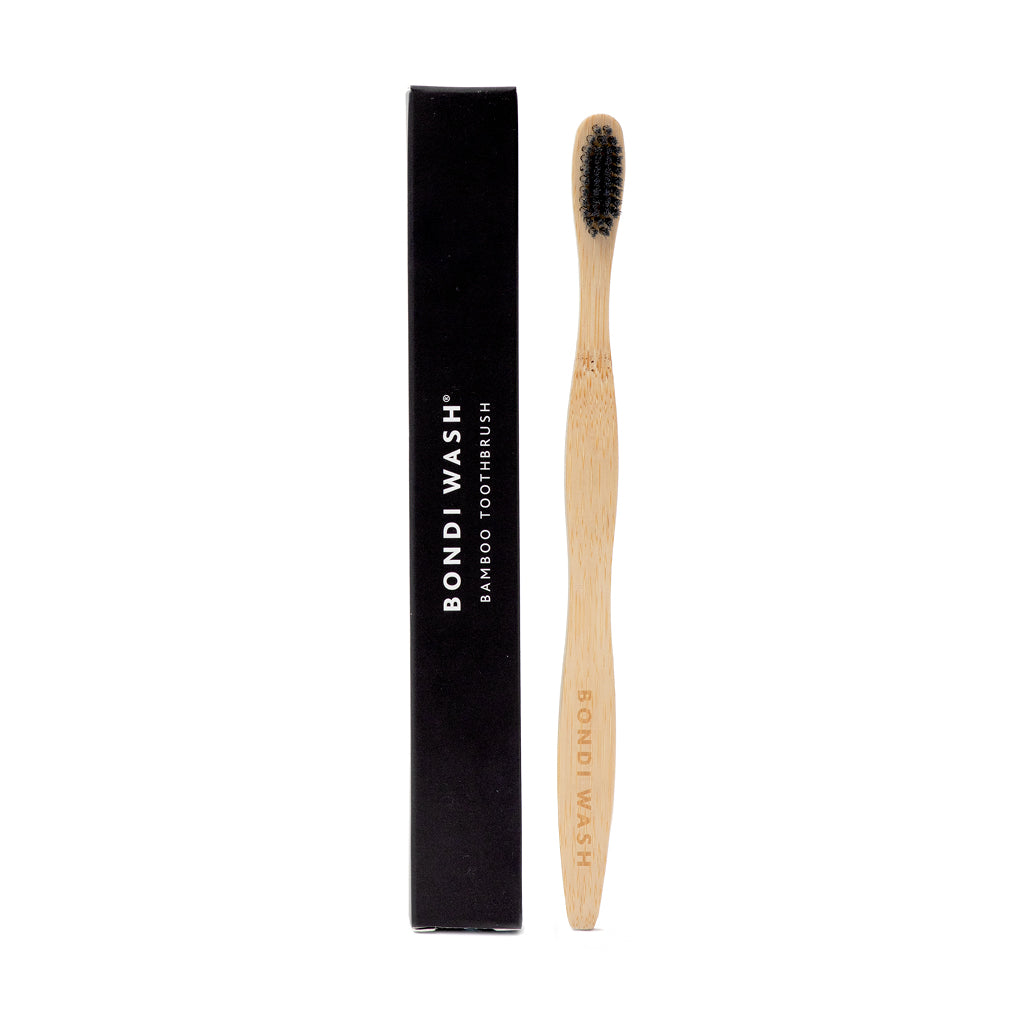 About
The Dream Clean Duo is our latest bundle designed specially for you to improve your brushing routine with a natural toothpaste made with Australian ingredients and a sustainable bamboo toothbrush. 
Value $28

Contains:
A Keeko Dream Clean Antioxidant Toothpaste that is refreshing, sulphate-free and vitamin-infused to clean teeth naturally. Supercharged with a trio of native Australian plums - Kakadu, burdekin and Illawarra - which is intensely rich in vitamin C to help fight oral free radicals and strengthen and stimulate gum collagen. Purified Australian sea salt works to neutralise damaging acids whilst hydroxyapatite, a non-toxic and clinically proven alternative to fluoride, helps to remineralise enamel. Flavoured in a refreshing blend of natural extracts including spearmint, peppermint, anise, thyme, safe, tea tree and nutmeg. 

A Bondi Wash Bamboo Toothbrush made from high-quality, sustainable bamboo and gentle nylon bristles.
Ingredients
Calcium Carbonate, Glycerin, Xylitol, Aqua (Water), Hydroxyapatite, Sodium Lauroyl Sarcosinate*, Cellulose Gum,Cocos Nucifera (Coconut) Oil, Hydrated Silica, Lauryl Glucoside, Aroma (Flavour)**, Sodium Chloride, Pleiogynium Timoriense (Burdekin Plum) Fruit Extract, Podocarpus Elatus (Illawarra Plum) Fruit Extract, Terminalia Ferdinandiana (Kakadu Plum) Fruit Extract, Stevia Rebaudiana Extract, Eugenol *Derived from coconut **Made from natural extracts of spearmint, peppermint, anise, thyme, sage, tea tree and nutmeg.