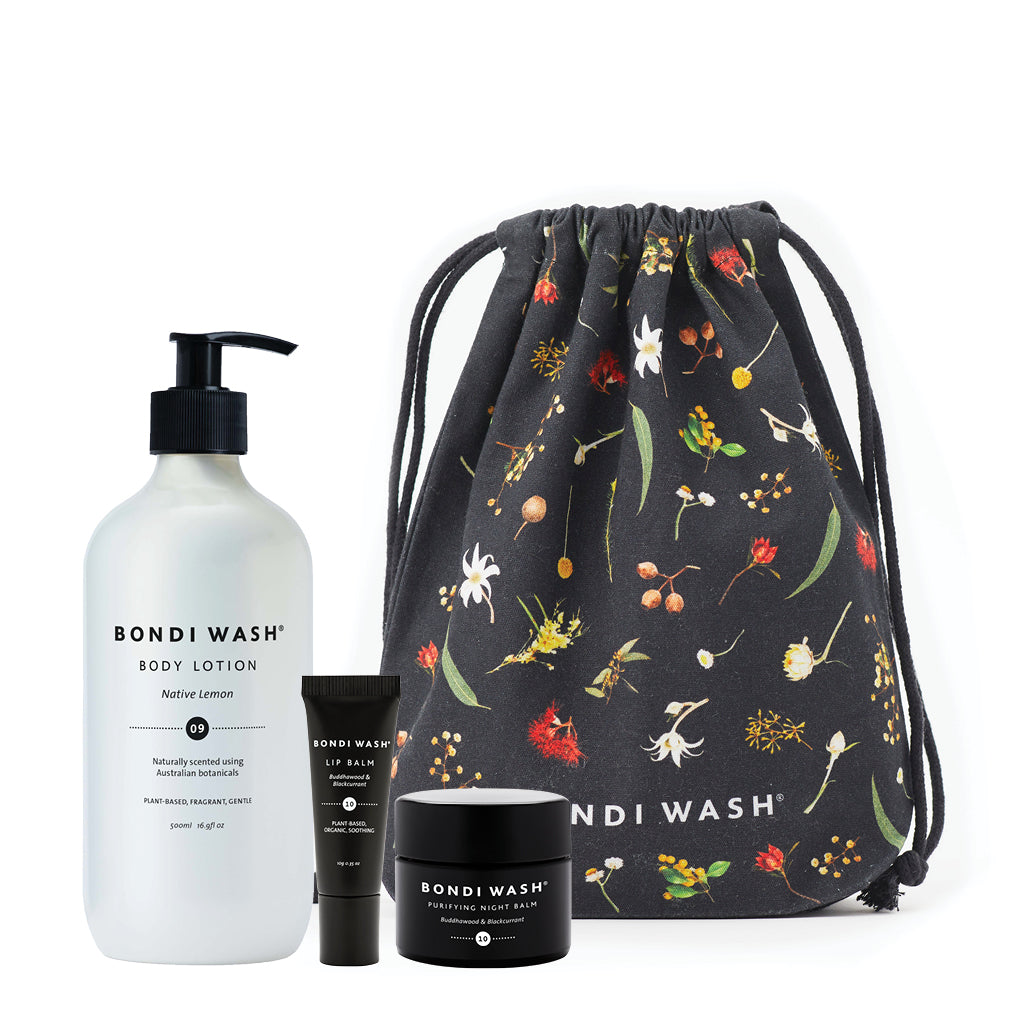 For Someone Special
This product is currently sold out.
About
A gift For Someone Special featuring a Night Balm, Body Lotion and a complimentary Lip Balm, packaged in a 100% cotton and botanically decorated Festive Bag to make gift giving extra special and sustainable this year. 
$122 for $140 value ($18 saving) 
Contains: Night Balm 30g in Buddhawood & Blackcurrant, Body Lotion 500ml  in Native Lemon, Lip Balm 10ml in Buddhawood & Blackcurrant and a Festive Bag.