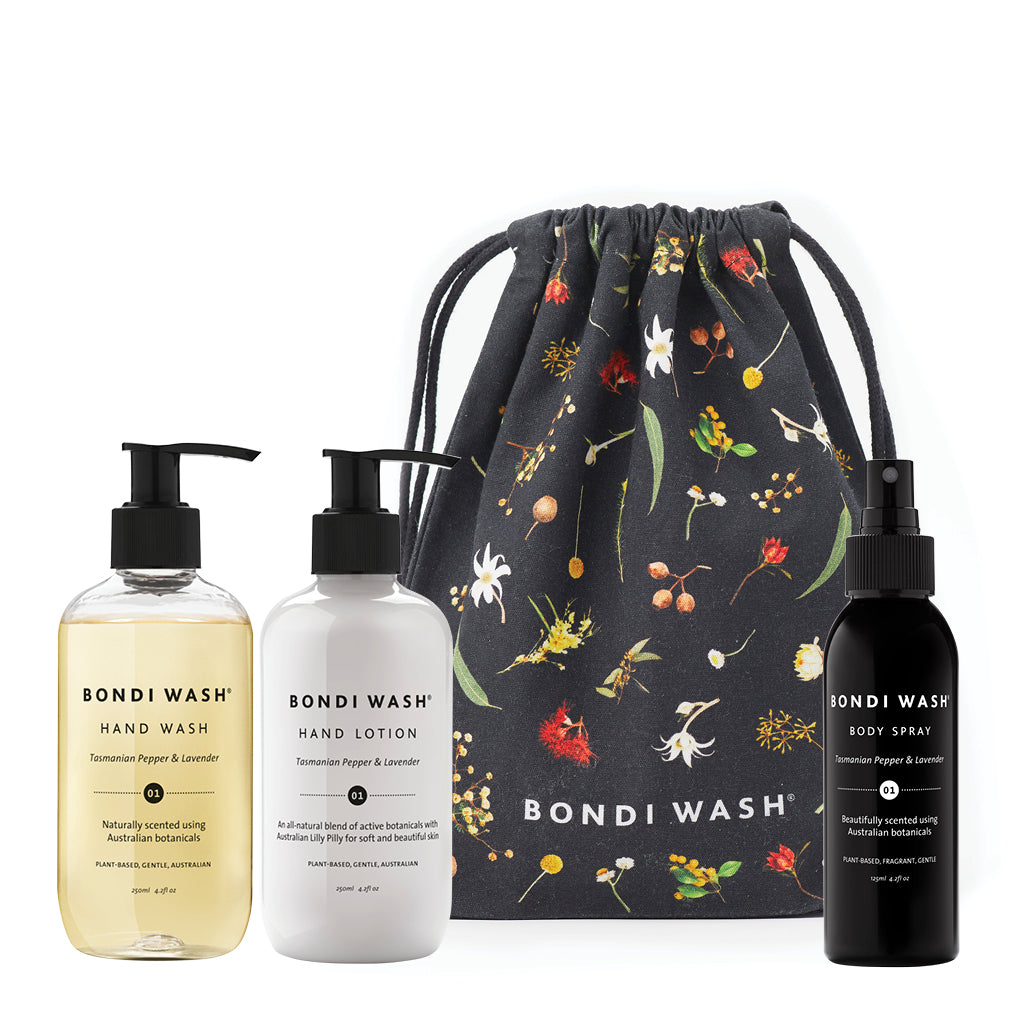 This product is currently sold out.
About
A gift For Her featuring a Hand Wash, Body Spray and a complimentary Hand Lotion, packaged in a 100% cotton and botanically decorated Festive Bag to make gift giving extra special and sustainable this year. 
$59 for $89 value ($30 saving)
Contains: Hand Wash 250ml in Tasmanian Pepper & Lavender, Body Spray 125ml in Tasmanian Pepper & Lavender, a Hand Lotion 250ml in Tasmanian Pepper & Lavender and a Festive Bag. 
100%
of reviewers would recommend this product to a friend
For her … A sack of beautifully created indulgence
A thoughtful and beautifully curated gift for her, stunningly presented in
a Festive Bag, boasting bush colours on a black background. A fabulous
selection of products comprising hand wash, hand lotion, and body spray,
which will leave hands cleansed, nourished and fragranced, and the body
moisturised, silky and fragrant. A wonderful gift to give, and
definitely a pleasure to receive.