Why we avoid hotel amenity products
November 21 2019
·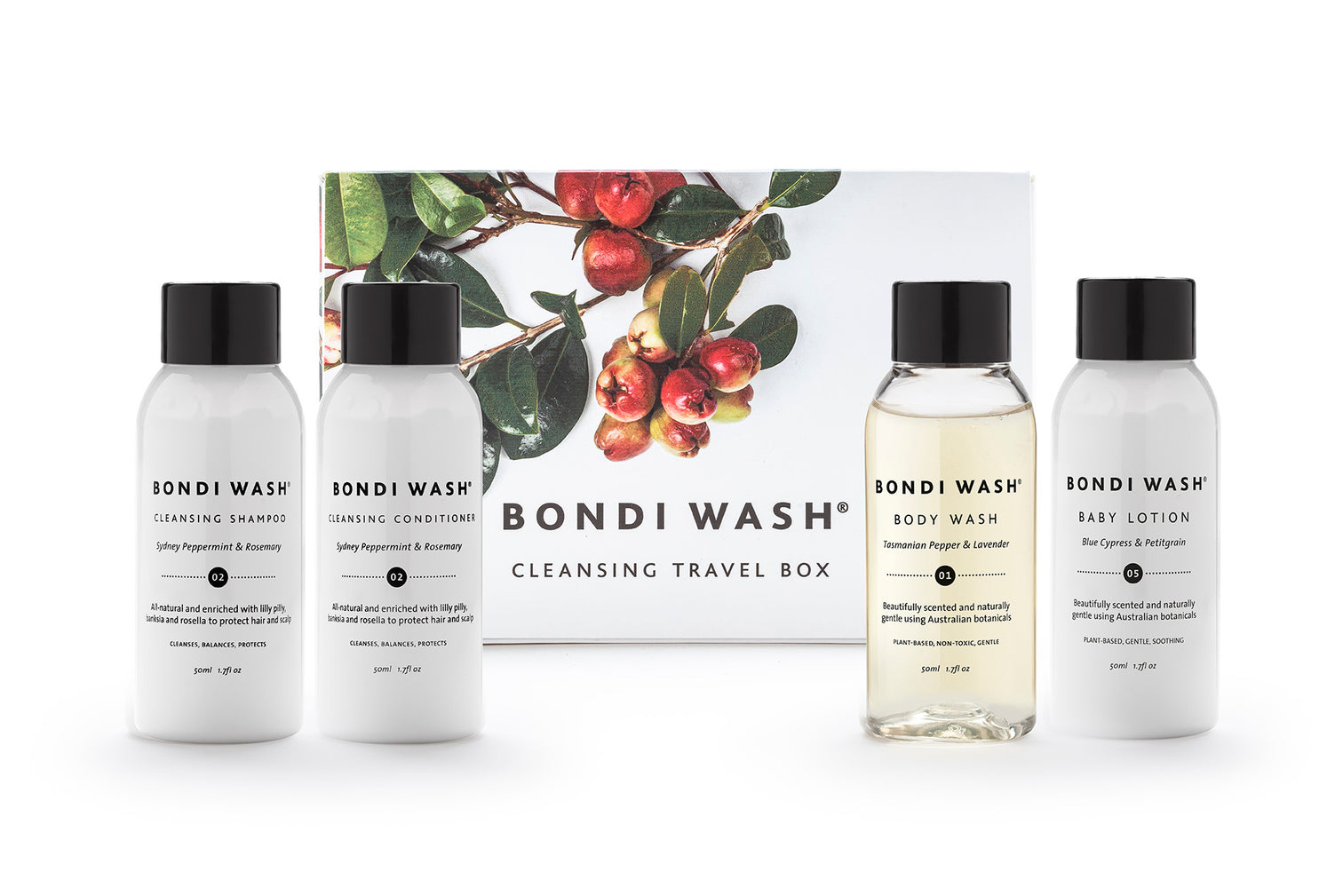 November 21 2019
·
Millions of disposable travel sized products contribute to landfill every year.  Many hotel shower products are half-used, wasting both product and plastic.  At Bondi Wash, we try to be thoughtful about the impact of packaging on the environment.  This is why we encourage our customers to travel with their own products which can be refilled and can be filled with better quality and environmentally sensitive ingredients.
One other reason to avoid the hotel supplied amenities is what is inside them.  Typically the price point required from hotels is very low so manufacturing takes place in China (you'll notice many don't specify where they are made) with poor quality synthetic ingredients.  Even ones branded with high end perfume or fashion labels you will find contain many of the ingredients we avoid.
Our mini bottles are refillable, and perfect for travel.  We offer our shampoo, conditioner, body lotion, and body wash in luggage friendly sizes.  Our baby range is also offered in travel size, helping parents travel consciously and conveniently. 
Read more
✕