Japanese discoveries
September 15 2017
·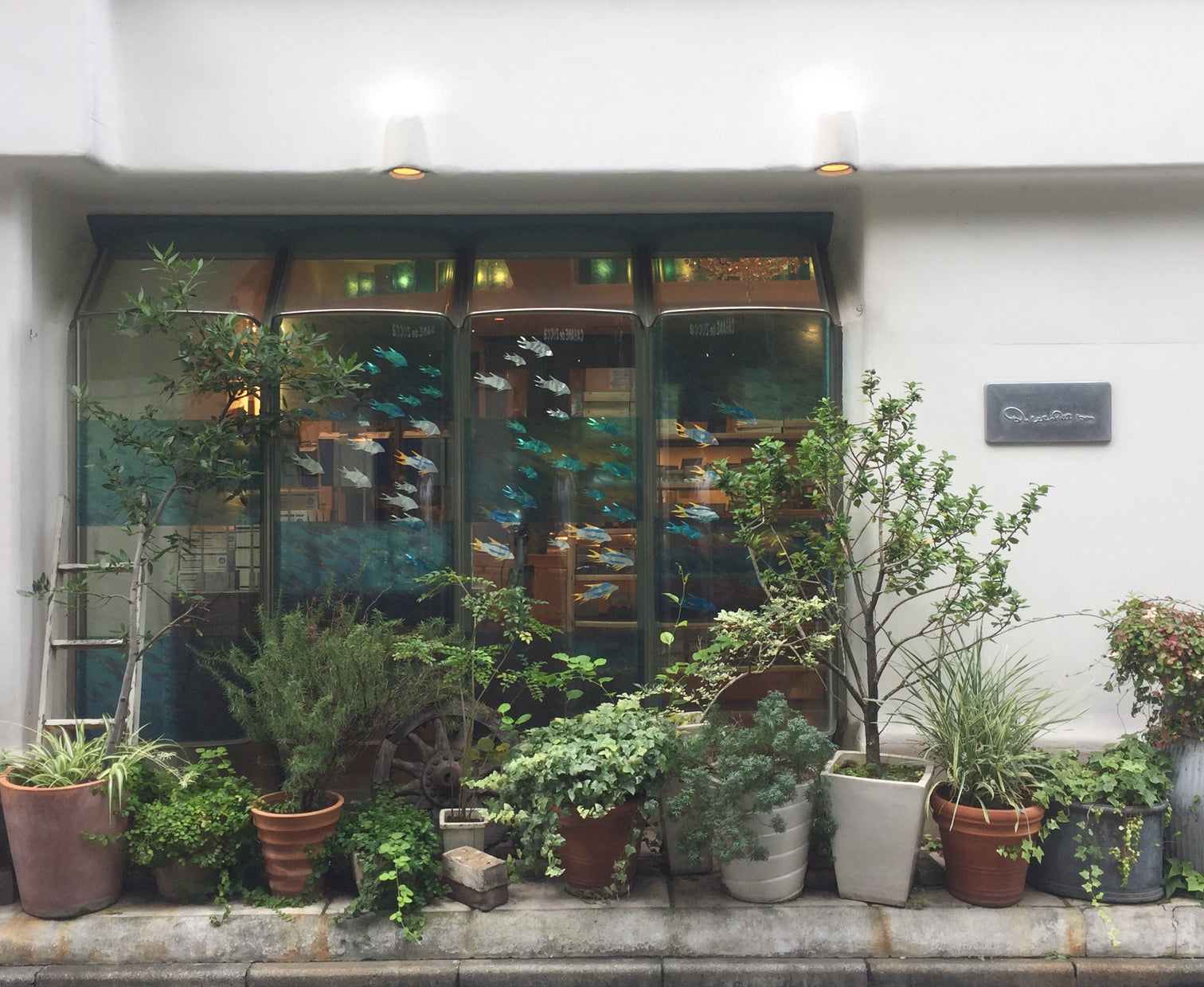 September 15 2017
·
We spent a few days recently in Tokyo, visiting stockists and meeting suppliers for a selection of high quality accessories to complement the Bondi Wash range.  We haven't spent much time in Japan so are learning a lot about its people and culture with each visit.  Here's what we discovered on this trip:
Gluten free for beauty.  Belinda is coeliac so she was thrilled to discover that gluten free was gaining momentum in Japan thanks to the gf diet's reputation for creating smooth skin.  We visited new restaurant Eightablish in Minato which has a cafe and restaurant menu with extensive gluten free options.
Celebrity power.  We had been told how the Japanese love celebrities but didn't realise quite how much people look up to the Hollywood A-list.  Visiting Bills in Omotesando we were fascinated by the lengthy queue of young people waiting (around at least hour wait in a hot sunny stairwell).  We do love Bills but wondered why it was particularly popular here in Tokyo.  Our Japanese hosts told us it was because Leonardo Dicaprio had said Bills (Sydney) served "the best breakfast in the world".
Japanese are always on time. We were told if a dinner party starts at at 7, everyone arrives at 7.  This then raised stress levels as we navigated the confusing Japanese street system (no street names, just regions) attempting to get to meetings on time.
No such thing as a tea towel or hand towel.  In the process of sourcing and designing organic towels for the Bondi Wash from the renowned Imabari region (yes - coming soon and they are like nothing else), we discovered the Japanese do not have the same concept of a hand towel or a tea towel.  They have different sized multipurpose towels they use in the kitchen and bathroom.
Japanese wash themselves outside the bath not in it. Scrubbing and washing the body is not done in the bath - it's done standing outside the bath. The bath water is used for relaxing and soaking and often baths have outlets that circulate hot water to keep the temperature constant so they don't typically use bath oils, bubble bath etc.
Preservatives are very restricted. Japan has seemingly fewer global cosmetics ranges available - and part of the reason for this is their strict standards when it comes to ingredients. In particular preservatives, which are usually the most toxic and irritating ingredient in any product, are very restricted.  We learnt that only a few preservation systems are allowed in products in Japan - to protect consumers from nasty reactions.
Read more
✕