WHAT SURPRISED US ABOUT KOREA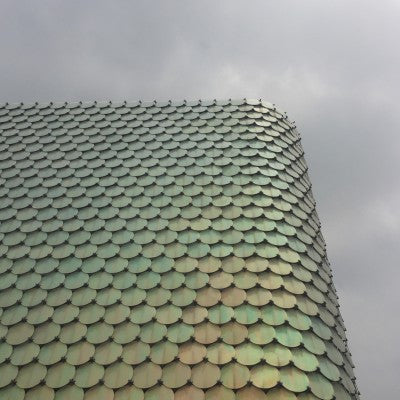 We spent a week in Korea recently, meeting with a series of potential distributors who had got in touch with us over the past 2-3 months prompting our first ever visit there.
We spent more time in shopping centres than visiting cultural attractions, but we did find some surprising things about Korea:
Korean cosmetics
Before we went to Seoul we had not heard of many – in fact any – of the Korean cosmetics brands – but skin care is huge there.  Brand names new to us like Amore Pacific, Innesfree and Sulwhasoo.  We met women who had been using these brands for decades and their skin was flawless.  We heard about the love of Chinese consumers for Korean cosmetics – they travel to Seoul to shop for cosmetics and for plastic surgery (we came across plastic surgery hotels for these tourists).
There appeared to be more dedicated skincare stores than any other type of store – skincare seems to be a national past-time.
In our travels we met with the daughter of one of the founders of Amore Pacific – who had flawless skin at what must be 60 years of age.  We were thrilled that her favourite product in our range was our Body Lotion which she said felt so natural and absorbed so well into her skin.  Her family had found our brand on Instagram and flown to Japan to purchase $600 worth of the Bondi Wash range from Isetan :).
Snail secretion

We noticed this in a few different cosmetics products and assume it is a new trend in skincare – yet to hit our shores.  We did buy a snail mask and it certainly does have a softening effect.
Men's cosmetics
Men are not left out of the national skincare pastime.  We passed a number of dedicated men's cosmetics stores.
Interest in natural
We were told the terrible story of the silent deaths of around 100 people – mostly babies, children and pregnant women – killed by a product released by a large British chemical company Reckitt Coleman.  The product – a humidifier disinfectant – was released 5 years ago only in Korea, where humidifiers are often used in winter.  The CEO only recently apologised and offered compensation, but consumers are boycotting this company's products.  We suspect it may be why we have received so much interest in our natural formulations. You can read about the scandal here.  Understandably, consumer are now suspicious of products manufactured by these large global chemical companies.
Huge and low
We were surprised that there are not many high rise buildings in Korea, unlike Tokyo, NY and Hong Kong, Seoul is relatively low-rise with wide streets.  And despite the shopping centres being pretty crowded, it doesn't feel like a city of 24 million people – the second largest in the world after Shanghai.
Read more
✕