Our Five Star Rated Dog Range
September 28 2021
·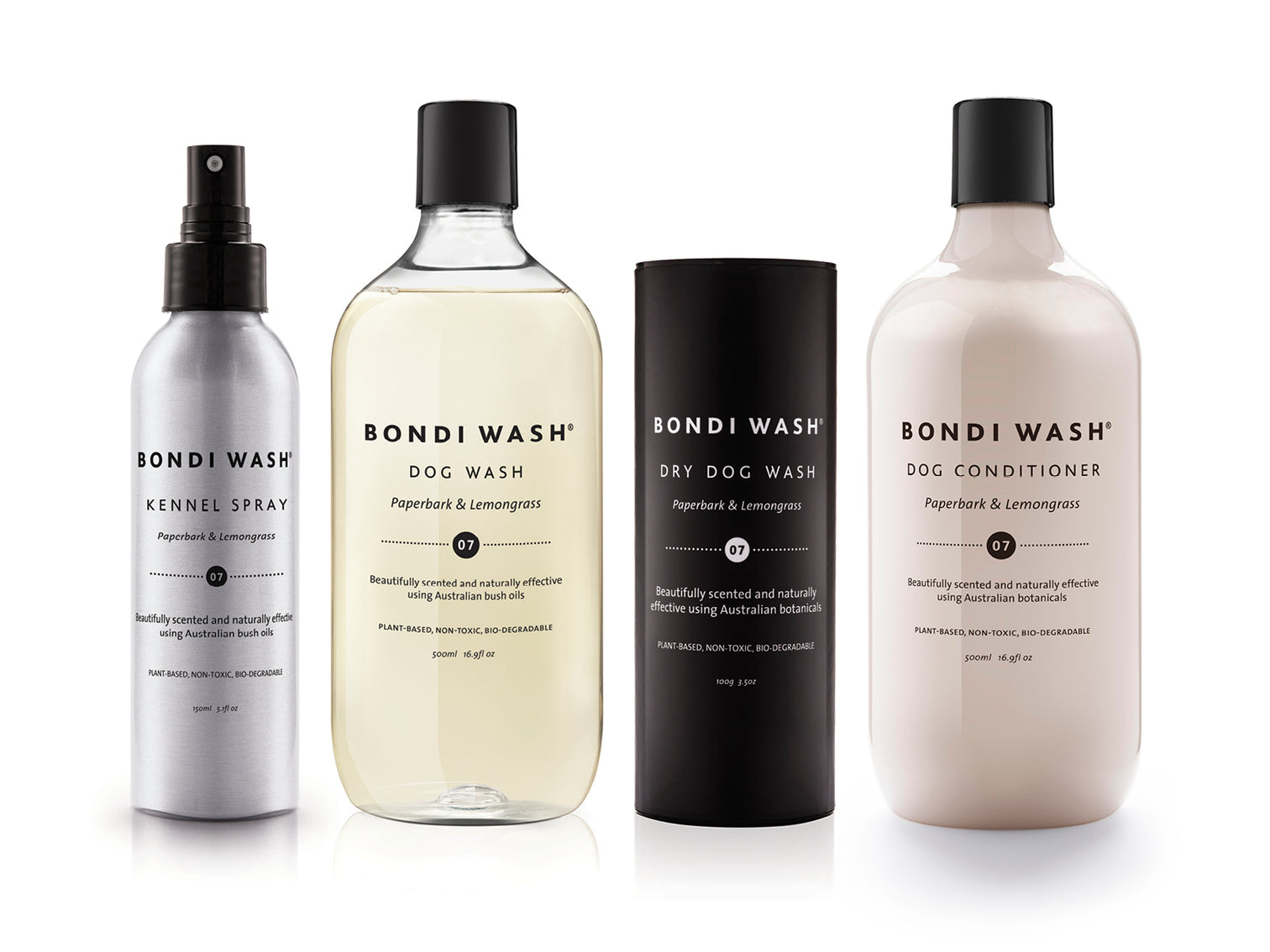 September 28 2021
·
The endless five star reviews say it all – the Bondi Wash Dog Range leaves pets of all kinds sparkling clean and smelling fresh.
The gentle Dog Wash with paperbark & lemongrass essential oils has been specially designed to repel insects, kill bacteria and help calm and settle.  This natural formula is ideal for dogs with sensitive skin but is also effective in removing unpleasant odours – the kind that leave you guessing where they've been.
Follow their wash with the Dog Conditioner – it helps soften and untangle knots in their fur.  Enriched with banksia seed oil, it promotes a glossy coat and is gentle enough to be used on people too.
When bath time feels like a chore, our Dry Dog Wash comes to the rescue.  Sprinkle it over furry friends, refreshing their coat between wet washes.  Ideal for pooches who hate the water, this convenient powder is a dry shampoo which can be used on anyone, four-legged or two!
Freshen up whiffy bedding with a quick mist of Kennel Spray – anti-bacterial, anti-fungal and delightfully scented with zesty lemongrass, this light deodoriser can also be used as a room or linen spray when the house smells stale.
Rest assured all products in the range are non-toxic, plant-derived and contain no known irritants such as sodium lauryl sulphate, synthetic fragrances or harsh preservatives so they're safe to use on your pup as often as needed.
Read more
✕