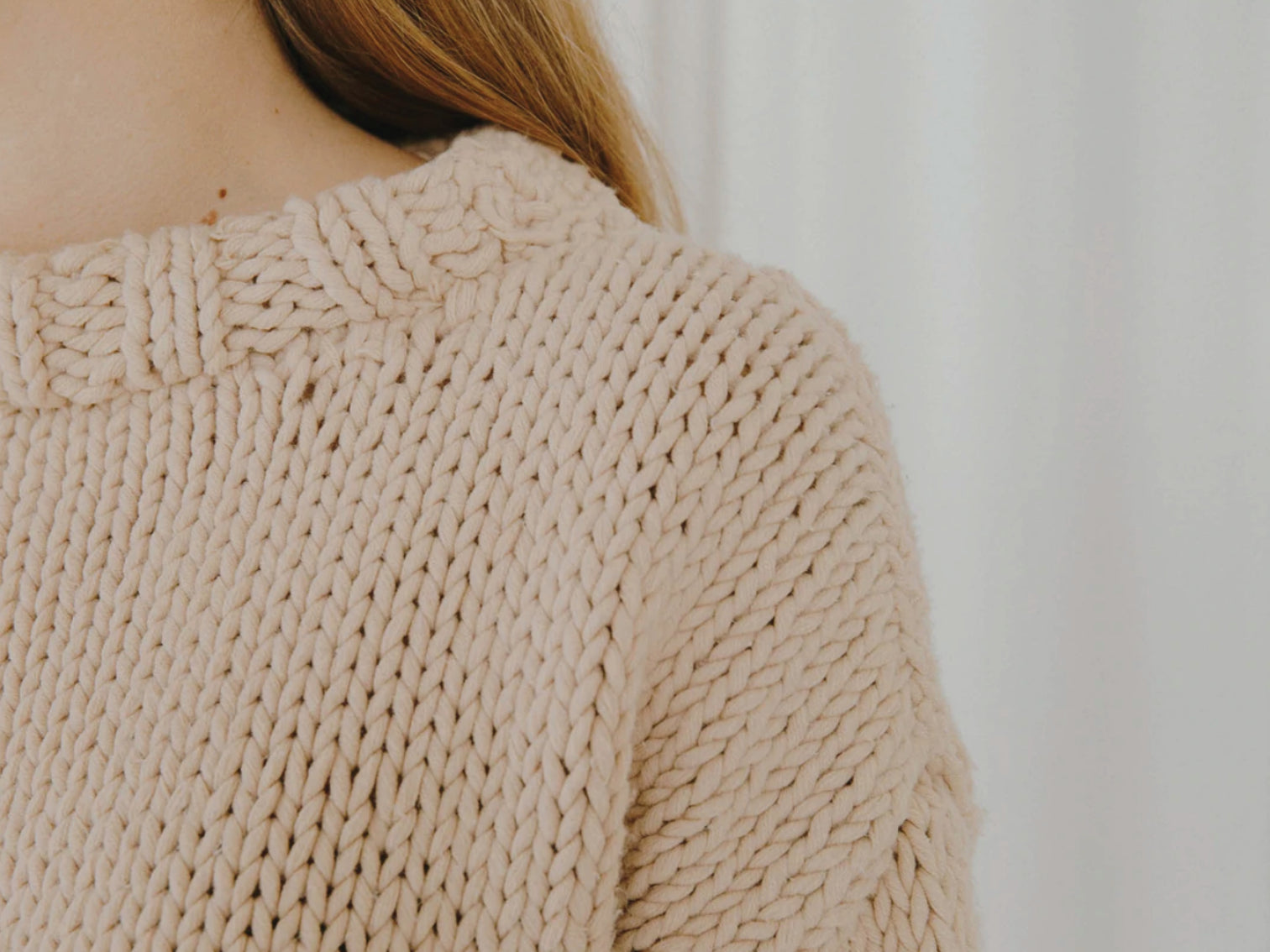 It's time to seek out the winter woollies in anticipation of cooler days ahead.  There is no shortage of great new season knitwear hitting the shelves, ready to update existing outfits or inject new energy into the season.  We share some of our favourite labels that have a focus on sustainability and style…
A. BCH
Based around the concept of a 'circular economy', A. BCH work on three core tenets – designing out waste, keeping materials and products in use and regenerating natural systems.  Based in Melbourne their factory operates on 100% renewable wind power and they carbon offset their energy use.  Their focus is on the birth, life and afterlife of clothing ensuring resources are kept in circulation where possible, or naturally decompose when they have reached the end of their usable life.  They will even repair and re-sell (as second-hand) any items sent back to them at end-of-life or transform anything unusable into new yarn.
Arnsdorf
With a foundation of transparency, ethical manufacturing and sustainability, this business cuts, sews and finishes all garments from their own Melbourne-based atelier.  They are B Corp certified and have an Ethical Clothing Australia accreditation, leading the way with their vision for women to live with purpose and style in harmony with the planet.
Country Road
As a member of Textile Exchange which works to minimise the fashion industry's impact on water, soil and air resources, Country Road's wool strategy recognises the Responsible Wool Standard which protects animal welfare, social impacts and stakeholder engagement amongst other initiatives.
Elk
With a firm commitment to improving practice within the fashion industry, Elk release an annual Transparency Report detailing their internal operations, their culture and people, as well as their ethical and environmental journey.
McIntyre Merino
Rather than pursue a life on his family's 150 year old Merino farm, Ned Scholfield and his partner, Raquel Boedo chose a career in fashion, highlighting the qualities of wool.  All garments are made with Australian Merino wool, honouring the couple's love of natural fibres.  With a focus on sustainable production, all yarns are OEKOTex 100 certified and orders are shipped in biodegradable satchels or cardboard boxes which breakdown when composted or can be recycled.
Revel Knitwear
Established in 2016 by Shannyn Lorkin, Revel Knitwear produces hand-knitted pieces, crafted by artisans around Australia in Sydney, Melbourne and Canberra.  Knits can take up to 20 hours work to make, each lovingly made with soul.  With a mission to produce with intent, their garments are made to order to reduce waste with any off-cuts repurposed and spun into new yarn.
Read more
✕