Sustainable Fashion Brands We Love
January 30 2019
·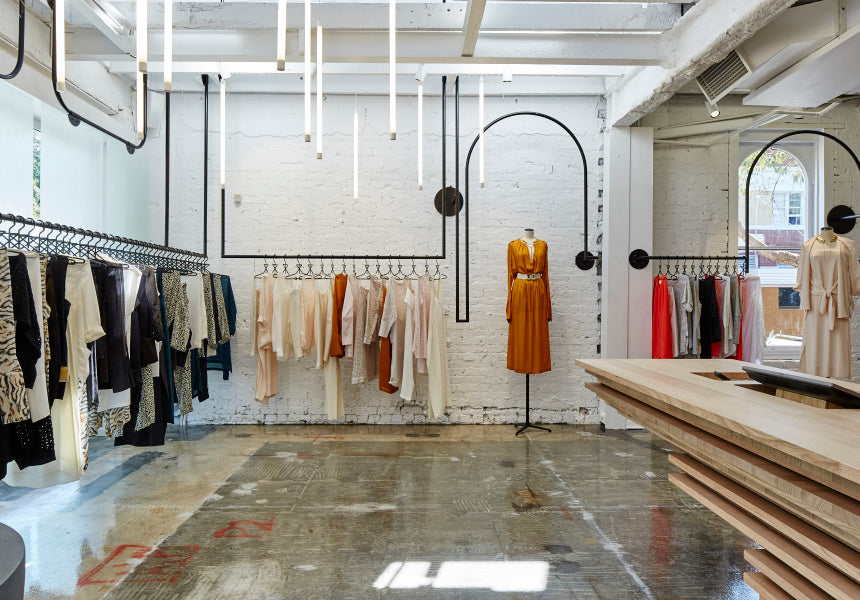 January 30 2019
·
The fashion industry is currently one of the largest polluters in the world, with environmental damage increasing as the industry grows.  Sustainable fashion, or eco fashion is a design philosophy that brings awareness to the human impact on the environment, along with highlighting social responsibility.    
Fast fashion significantly adds to pollution and waste in a number of ways:
1.  Untreated toxic wastewater that contains harmful chemicals is often deposited directly into rivers, polluting the soil and local aquatic life.  
2. Fabric production and dying processes require an incredibly large volume of water, a major factor in the depletion of this precious resource.  As a reference it can take up to 20,000 litres of water to produce 1kg of cotton, and 1.3 trillion litres of water is consumed by the industry yearly.  
3.  Microfibres are also being introduced into the ocean each and every time we wash synthetic fibres such as polyester and nylon. These microfibres are being eaten by fish and slowly being introduced into our food chain.  
4.  The industry also significantly contributes to waste buildup and landfill.  The use of synthetic fibres is common, accounting for up to 75% of production and these fibres are non-biodegradable and can take up to 200 years to decompose.  
You can help reduce the environmental impact by choosing to buy organic, natural and eco friendly fibres such as linen and hemp, along with supporting brands that are committed to sustainable practices.  Try to purchase well made clothing designed to last.  
Here are a few of our favourite sustainable fashion brands:
Good Day Girl, offering limited edition and made to order styles. 
Nimble Active, utilises regenerated nylon manufactured from plastic bottles.  Garments are also produced from raw material to finished product within an 80km radius, leaving its carbon footprint greatly reduced.
KITX, has a focus on certified organic, renewable and recycled fibres, as well as using non-hazardous working materials that won't harm the environment. 
Kowtow, collections that are entirely created using sustainably and ethically sourced materials.  You can even watch the journey of their cotton production from seed to garment here.
Vege Threads, everyday basics that are locally made using organic materials.
Spell, inspiring change towards truly sustainable fashion by offering transparency across their entire supply chain.  
All Birds, creating the world's comfiest shoes made from sustainable resources to limit the environmental impact. Runners have been engineered from wool or eucalyptus and a new thong has just been released, manufactured from sugar cane and engineered with the world's first carbon negative green EVA (plastic).  With an investment from Leonardo DiCaprio and worn by celebrities such as Cindy Crawford, Ben Affleck, Mila Kunis, and Whitney Port, not to mention worn daily by the Bondi Wash team. 
Read more
✕