Quandong Bellini
October 12 2017
·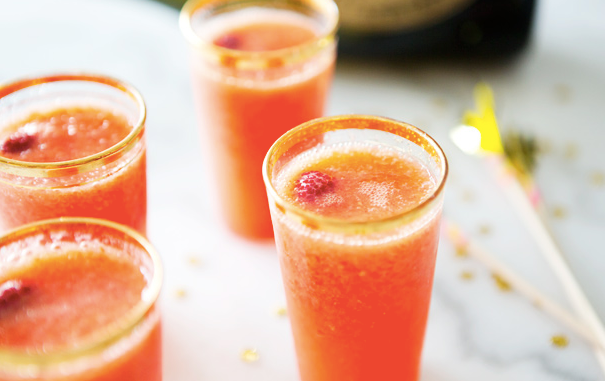 October 12 2017
·
I cup quandong fruit (fresh, frozen or dried soaked overnight)
3/4 cup sugar
1/3 cup water
Place the fruit, water, and sugar into a pot.
Cook the fruit with the sugar and water, bringing it to a boil and then lowering the heat to simmer. Smash the fruit while it is cooking.
Simmer until the mixture has thickened to a syrupy consistency. This should take about 10 minutes.
Once the mixture has thickened, you can press it through a strainer to make a thin syrup or can leave the chunks in for a fruitier drinking experience.
Pour a tablespoon of the quandong syrup into the base of a champagne glass and top with sparkling wine, proseco or champagne to create an Australian twist on an Italian classic.
We purchased frozen quandong from Outback Pride Fresh via T&F All States.  Dried quandong is available from Bush Food Shop.
Read more
✕