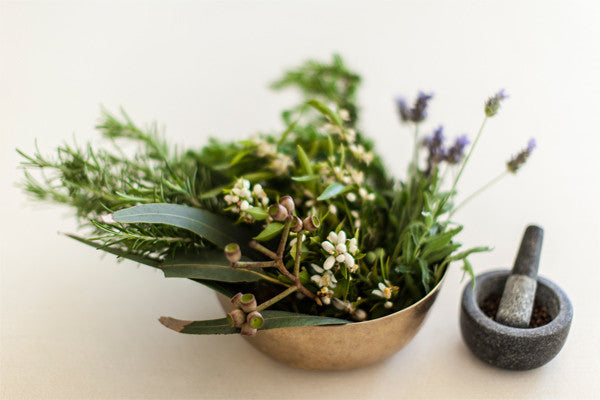 Quality of product and design integrity is how BONDI WASH approaches making choices when we create our product range. With every decision we make, we try and make them as natural, beautifully fragrant, Australian and effective as possible.
Formulations are as natural as possible.  All our products are 99%+ plant-derived and many are 100% plant-derived.  There are many ingredients you won't find in our products – ingredients that are very common even in seemingly natural brands: phenoxyethanol, methylisothiazolinone, synthetic fragrance are just a few.  
We want to create products that are not just very natural, they are products people really love using and work well.  Concentrations of active ingredients are high to ensure effectiveness.
High quality essential oils are used in our blends.  For example, eight different lavender essential oil varieties from around the world (France, Bulgaria, New Zealand and Australia) were tested, with the best one for fragrance and longevity of scent being from a small Tasmanian grower and extractor – which is also ten times the price of some of the other varieties.  We check that our oils are sourced from sustainable sources and avoid oils like rosewood which are destroying forests in Brazil.
Packaging is designed to help make our products last longer.  Our formulations are concentrated and you don't need much for it to be effective, so we have sourced a hand pump that pumps only 1ml instead of the standard 2ml.  Same for the bench spray – the trigger spray gives you less than the other sprays out there.  
We looked into creating products that could be labelled organic.  But in the end we felt it was not genuine and not  relevant for the first range of (wash-off) products we are creating.  Products in this category labelled organic never have all organic ingredients as they simply do not exist.  We felt it was more important to source high quality naturally-derived ingredients which may or may not be labelled organic.  For example, the non-paraben preservatives we use are the latest plant-based technology, costing many multiples of standard preservatives.
Read more
✕