Nurturing your wellness
March 31 2020
·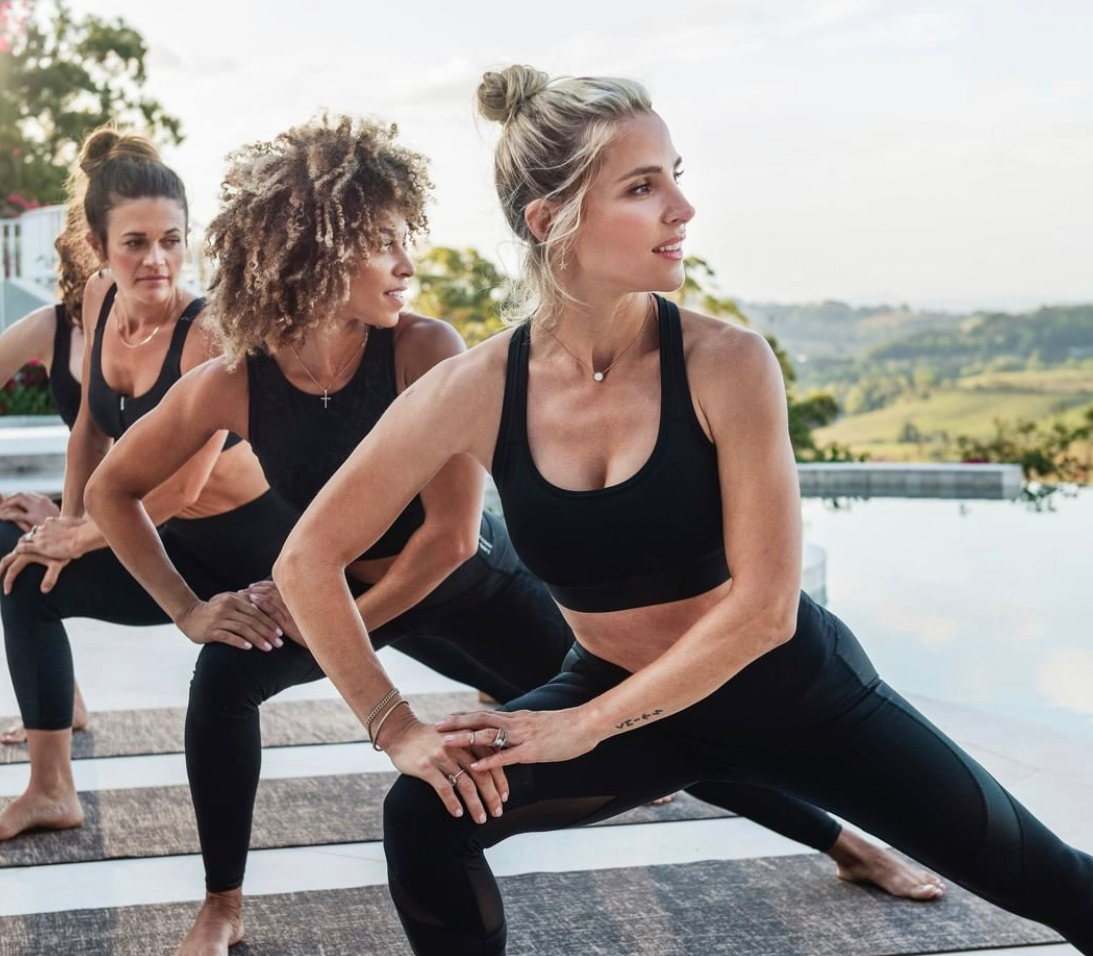 March 31 2020
·
Staying active during this uncertain time is incredibly important for both our mental and physical wellbeing.  We share a few of Belinda's favourite online yoga, meditation and fitness classes that might help keep you and the family active and calm during this uncertain time.
Belinda's personal yoga teacher Sheraz Thomas is offering 5 x 20-35 minute online yoga classes for $20 a week.  You can email her to book in on sherazthomas@hotmail.com and can enjoy her first class complimentary via YouTube.
My Yoga Works is a wonderful platform that offers a number of different yoga classes for all levels.  Belinda often does these classes (using just the audio) with friends in her local park in Bondi, her favourite is currently the classes by teacher Vytas Baskauskas.
Centr, is an online fitness program created by Chris Hemsworth and can be accessed for free for the next six weeks.  Centr offers yoga, meditation, nutrition and fitness and is a great platform for both parents and kids to enjoy. Belinda's teenage kids are all doing these classes which are accessible and well-tailored to their level.
Some other platforms that have been recommended:
The Fresh Body Fit Mind app was created by Amanda Bisk, former Australian pole vaulter, exercise physiologist and qualified yoga teacher - offering online fitness, yoga and meditation classes.
Balance is an online meditation app that personalises your meditation based on your current experiences.  It's a wonderful platform if you are searching for relaxation and needing improved sleep. 
The Sydney Dance Company are offering virtual dance classes along with pilates and body conditioning - all held via the Zoom app which will need to be downloaded to your device of choice.
FITLIFE is great if you're feeling like a high intensity workout including HIIT, floor pilates and spin classes - a new online platform giving you access to a number of different classes for $15 a week.
Read more
✕