Where to eat, shop, stay and exercise in Shanghai
December 5 2017
·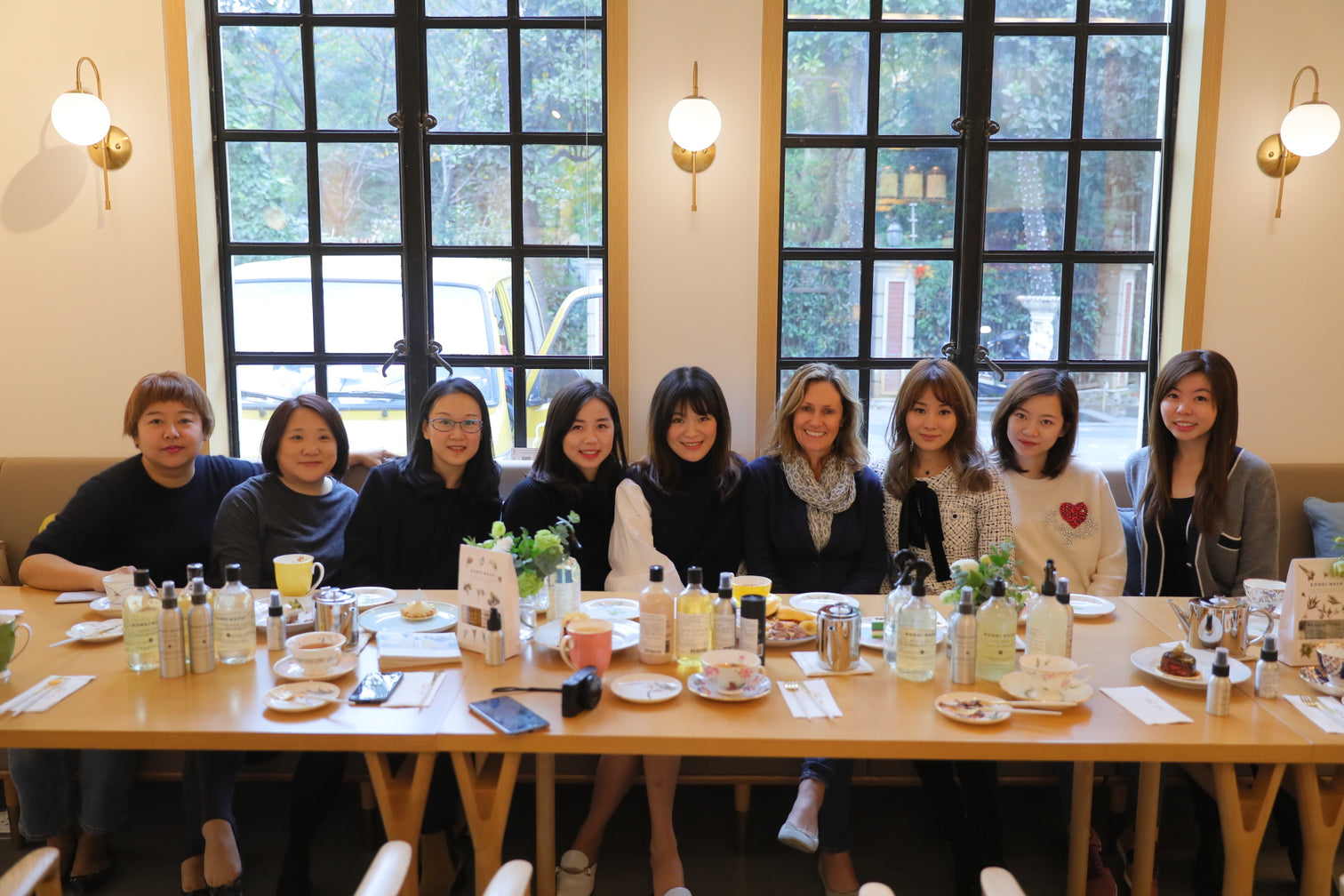 December 5 2017
·
We travelled to Shanghai earlier this month to visit our retailers and distributor there and meet with KOLs ("key opinion leaders" or influencers). 
Shanghai is a rapidly changing city. Belinda Everingham, Bondi Wash founder, was there only 2 years ago and noticed huge changes.  Having a local team show us round meant that we were introduced to some of the best local dining, shopping and sightseeing experiences.  So here are our suggestions for where to eat, shop, exercise and stay in Shanghai. 
STAY
We stayed at the Langham which is well located near the French Concession district with spacious comfortable rooms and an excellent breakfast buffet.
A new hotel has opened down the road from the Langham is the Capella.  We had our team meeting here and loved the atmosphere, food, service and boutique feel.
EAT
There were many culinary highlights for our team in Shanghai. Belinda is coeliac so usually avoids Chinese food.  Being with locals meant she was able to navigate menus and try dishes she ordinarily wouldn't eat and the food was extraordinary.
Sense 8 (Yu Ba Xian No.8 Lane 181 Taicang Road) is a new, very popular ('hard to get a table' popular) Cantonese restaurant in the French Concession district. Cantonese food is well-known for its subtle delicate flavours.  The decor is something to be seen even if you can't get a table.  It's ornately designed in the traditional Pekingese style.

We had another traditional Chinese meal with equally delicate and interesting flavours at Jade House (335 Chengdu Rd. N.). Here we tried Fish Skin for the first time (Chinese cuisine tries to make use of all parts of the animal). Unexpectedly delicious.
Hot Pot is another local culinary experience to try in Shanghai.  We visited Taihodien Spicy Hot Pot (F3 IFC MALL, No. 100 Century Avenue, Shanghai) for a traditional hot pot experience.
A continuously bubbling pot filled with your choice of mild or hot sauce - used to cook your choice of food on the table in front of you.  
We started with tofu and ducks blood (which was nicer than it sounds, a little like tofu in consistency but more flavoursome), followed with thinly sliced beef and lamb, cabbage, mushrooms and other delicacies.  Another of our eating highlights was a refreshing dessert they served called 'Fox Eggs'.  Small caviar style balls of mango flavoured sauce that pop in your mouth.
You do finish the meal feeling a little steamy - and our team recommend the Bondi Wash Mist Spray to refresh your clothes and hair before heading out.
Perfect for a quiet escape from the city, Gen Shang is tucked away in a part of Shanghai that feels more like Europe than Asia. Set on the ground floor of a tranquil retail store, Gen Shang was where we met with local KOLs and learnt all about WeChat, China's much loved and used social media platform (it's much better than Facebook).
Here we had a traditional morning tea served in beautiful delicate English style crockery - and chopsticks.
SHOP
Shopping in Shanghai has changed a lot.  New select stores and speciality stores have popped up everywhere.  We visited a few of Bondi Wash stockists.  Some you might like to visit when in Shanghai...
Klee Klee offer a range of high quality clothes made from ethically sourced fabrics including yak wool from Nepal and organic cotton.  It's a beautiful boutique and just like our Gould St Flagship store, it's pet friendly. 
Wondullful (No. 2, 1728 West Nanjing Rd) has a creative selection of global niche home, cosmetic and fashion brands, along with a cool cafe.  This video welcomes customers on the ground level.
10 Corso Como from Milan is just across the road from Wondullful and contains a highly curated selection of global fragrance, cosmetic, fashion and jewellery.  There is also a wonderful cafe on the ground floor.
EXERCISE
We took a class at SpaceCycle - a pristine new space with a range of classes to suit most.  We did the Sculpt Yoga class which was more Jane Fonda than yoga but a great all body workout with instructor Barry from LA.
SEE AND DO
With Instagram banned and many sites blocked, we took the opportunity to learn about Chinese social media - and how to use We Chat.  The locals LOVE WeChat and we agreed it was a better designed, more practical and engaging platform than any of the social apps we use here in Australia.  People shop, make payments, communicate, call, make friends - all through WeChat.  Even the way you friend someone on we chat is more fun - you bring up your QR code and they put their phone close to yours to scan to connect.
We didn't have time for sightseeing but do recommend walking along the Huangpu River along the Bund - and also heading over the other side for the equally spectacular view of the historic Bund buildings.
Read more
✕