Naturally inspiring: Carla Oates The Beauty Chef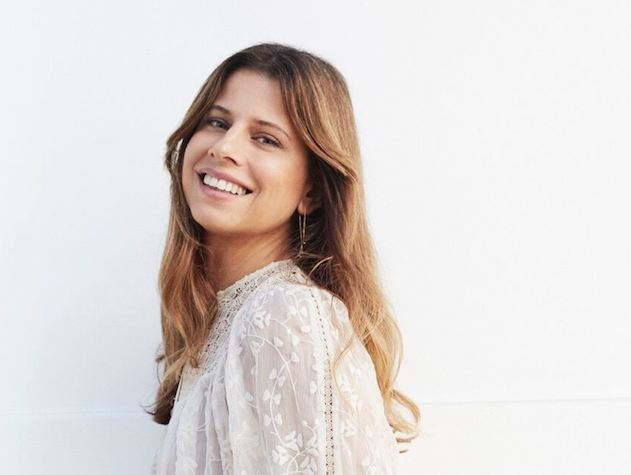 Recent converts to The Beauty Chef (we are taking GLOW and COLLAGEN - with noticeable results), we spoke to founder Carla Oates about her natural life.
We hear the term natural used loosely these days and there are many choices behind it. Can you share with us some of the main ways you choose to 'live a natural life'?
Living naturally to me means……
Literally immersing myself in nature; from swims at Bondi Beach, to walks at Centennial park, eating organic wholefoods, wearing natural fibres and embracing the nourishment and beauty and balance that nature brings. I get so much joy from buying organic produce from the markets and working with it at work and at home - tasting the rich flavours of organic foods and the creativity involved in making delicious meals for my friends and family to enjoy and be nourished. I am also a believer in low HI foods - low human intervention in food and as well as low HI in other areas too. Nature is a very good doctor, designer, nurturer, food producer and architect. There is an innate intelligence in natural materials and form - that humans can't replicate. Nature is a genius.
Which of The Beauty Chef products are your favourite, and why?
Glow Inner Beauty Powder was the first product that I created and it is the foundational product in the range, so I have a very strong connection to it.  We have had so much amazing feedback about this product and for many people it has made a big impact on their skin and wellbeing - which is very rewarding.  I love taking it too - it makes me feel so good and gives me good dose of bio-available skin loving nutrients and also probiotics to nourish and boost digestive health. I take it every morning with Collagen Inner Beauty Boost. They make up my internal beauty routine. Glow is like my inner beauty skin moisturiser/support and maintenance powder and Collagen is like my internal skin serum. 

What are some of the things that you love about where you live here in Bondi?
I grew up near Bondi and my grandmother and great aunt lived there when I was a kid. It is also where I have lived since I moved out of home at 18, so I have a deep connection to Bondi – it is my home. It has changed a lot over the years, but many of the things I love about it are still here – the beach, the community, a focus on a healthy lifestyle and the cafes.
Can you share with us your strongest scent-based memories?
My strongest scent based memory from childhood is of perfume, garlic, baked bread and varnish. My mum always smelled of these things - she was obsessed with fragrance and always cooked with garlic and then she had a business when I was little making bread baskets - which she would knead the dough, plait and bake it and then, paint and varnish it.  An unusual scent combination, but one that was so characteristically the scent of my beautiful mum and childhood.
Do you have a favourite Bondi Wash product, what is it that you love about it?
As I cook a lot, my hands are often submerged in food and water and they can sometimes look a little tired and feel parched - the Bondi Wash Hand Cream with Lilly Pilly (which I grow in my garden) and Tasmanian Pepper and Lavender is rich in antioxidants and super rejuvenating and replenishing on my hard working hands!
Do you have house care/cleaning tips for around the home that you can share with us?
I use natural cleaning products, but mostly bicarb soda, vinegar and essential oils – tea tree, eucalyptus, lemon and orange essential oils. Clove oil is great for mould.
What does your ideal weekend look like?
My ideal weekend is going for a swim at Bondi in the morning or a walk around Centennial park with my daughter, followed by eating a  homemade breakfast while doing the SMH crossword, listening to my son sing and play guitar, pottering around our apartment, tending to my garden, reading a little in the afternoon, followed by cooking a delicious home-made meal for family and friends. And watching a Netflix show with my husband.
What is the best piece of advice you have been given, or a saying that you like to live by?
All disease begins in the gut (Hippocrates) which I believe is the most powerful message for our health and wellbeing  and I believe it is the future of medicine - and is similar to the philosophy of The Beauty Chef - "Beauty begins in the belly".  I also love the saying, "the cure to anything is salt water - sweat, tears or the sea" - by Isak Dinesen.
Read more
✕