NATURAL WAYS TO SHOW YOUR LOVE
February 8 2017
·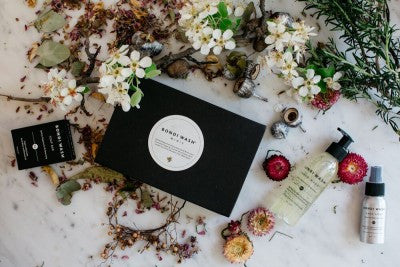 February 8 2017
·
Valentines Day is not huge here in Bondi…not for lack of love…but I think people prefer to show their devotion in other ways all throughout the year.
But for those looking for something special, we suggest avoiding products containing synthetic fragrance.  Some great alternatives we love include a fresh pot-plant, a bunch of flowers, or a set of fresh linen sheets or our all-time favourite gift – chocolate (links will take you to our suggested retailers of each).
Synthetic fragrance is pervasive and its dangers are not well-documented.  It's in perfume, candles, scented body products, cleaning products, shampoos…practically half the products you buy.  The issue is that nobody knows what's really in it (it is considered a trade secret so contents do not need to be listed)…and what is in it is a usually a cocktail of ingredients proven to cause irritation and even cancer in rats.
We know not everyone is aware of what synthetic fragrance is doing to us, but Australian author Kate Grenville has eloquently written The Case Against Fragrance released this month for those wanting to learn more.
Wishing you Happy Love.
Read more
✕