NATIVE FOOD MONTH: NATIVE ENERGY BITES
September 27 2019
·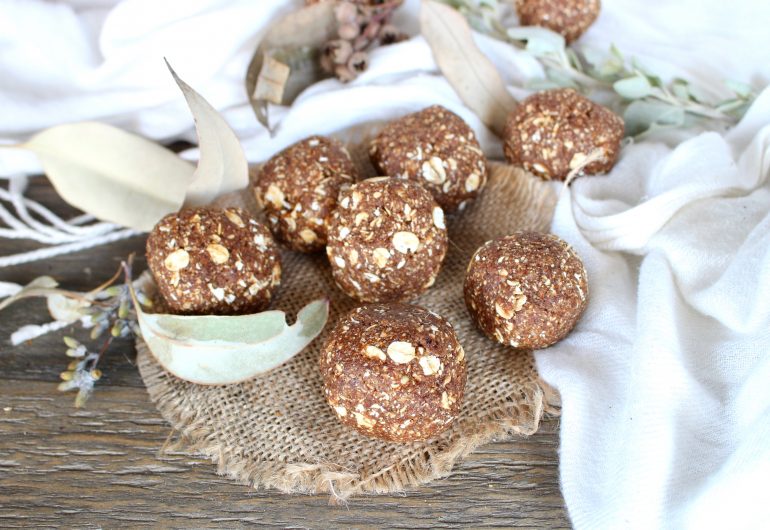 September 27 2019
·
INGREDIENTS
1 1/4 cup dates, pitted
1/2 cup oats
1/2 cup raw almonds
1/4 cup shredded coconut
3 tbsp raw cacao
3 tbsp Wattleseed
1 tbsp Cinnamon Myrtle
1/4 tsp salt
2 tbsp almond milk
1 tbsp coconut oil
METHOD
Add all of the ingredients except for the almond milk and coconut oil to a food processor. Process until the mixture is crumbly and starts to clump together.
Once it starts to form small clump, add coconut oil and almond milk.
Process again and it should come together in one large clump.
Once it is clumped together, turn off the food processor and place the contents in a bowl.
Break off golf ball size pieces and then roll into a ball.
Place the finished balls in an airtight container and refrigerate or freeze and enjoy as desired!
Native recipe and image supplied by The Australian Superfood Co.
Read more
✕