Native Eating: Desert Lime & Macadamia Cake
August 31 2023
·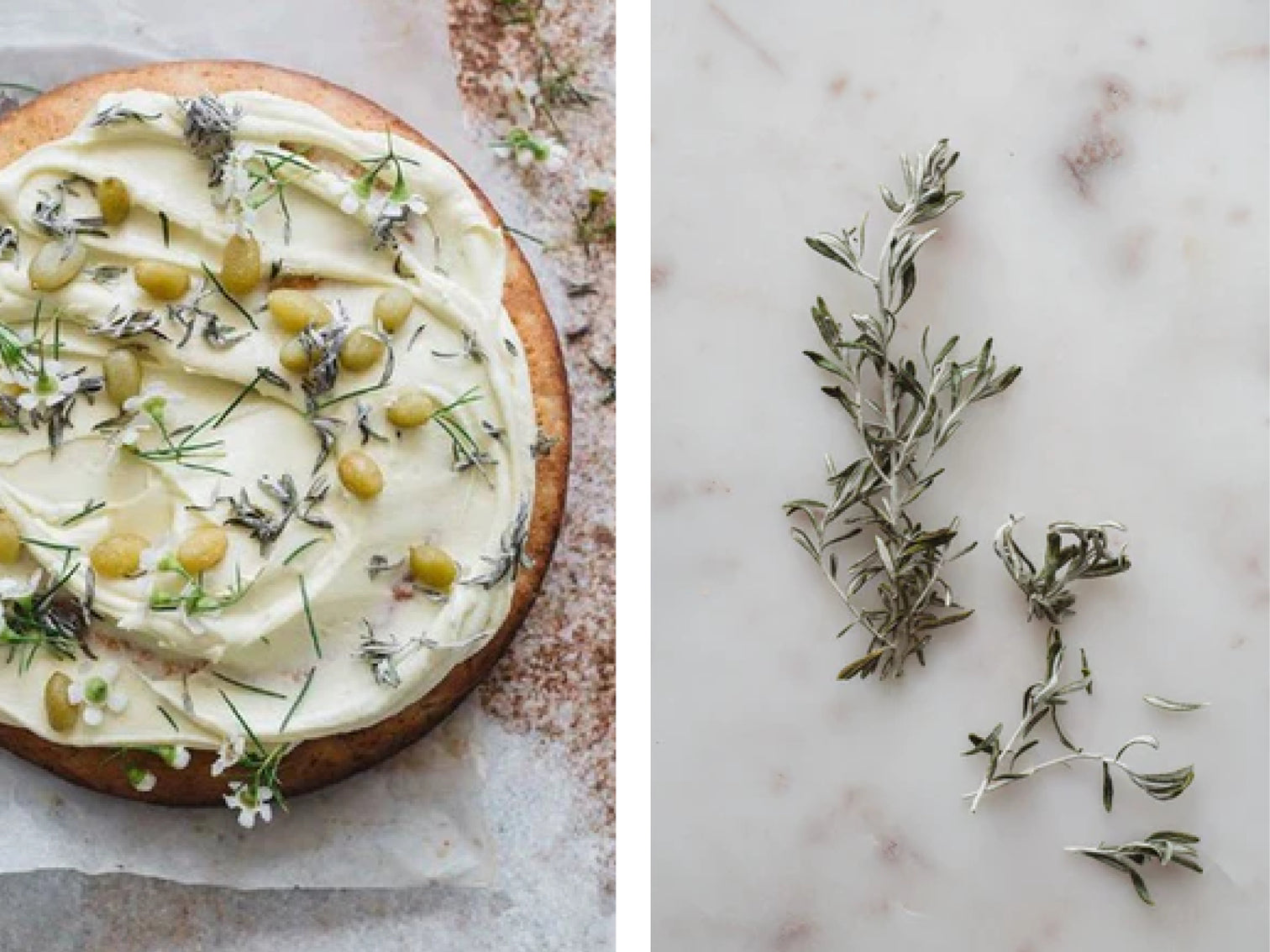 August 31 2023
·
This native ingredient-inspired recipe by Warndu makes a cake that is moist, sweet and just perfect with a cup of tea.  Desert lime and lemon myrtle give it zest and vibrance, sea rosemary adds another layer to the flavour profile, while macadamia oil imparts a rich, buttery texture that will leave you wanting more!  
Cake Ingredients
4 free-range eggs
165g caster sugar
180ml macadamia oil
2 tablespoons finely chopped sea rosemary
100g desert limes, finely chopped
255g self-raising flour
1/2 teaspoon Murray River pink salt
Icing Ingredients
120g icing sugar, sifted
60g butter, chilled and grated
60ml lemon myrtle-infused olive oil (or macadamia oil)
desert limes and sea rosemary, to garnish
Method
Preheat oven to 160°C. Brush a 23cm diameter cake tin lightly with oil.
In a large bowl, beat the eggs for 30 seconds with an electric mixer.  Add the sugar and beat until the mix is foamy, pale and increased in volume.  While the mixer is still running, slowly drizzle in the macadamia oil until mixed in.  Stir in the rosemary and lime.
In a separate bowl, sift the flour and stir in the salt.  Using a low speed, mix the dry ingredients into the egg mix.  Mix until combined.
Pour the batter into the tin and bake for 50 minutes, or until golden brown and a skewer inserted into the middle comes out clean.  Allow to cool for 10 minutes in the tin, then turn out onto a wire rack to cool completely.
To make the icing, mix the icing sugar with the butter and oil to form a soft icing.  Spread evenly over the cake.  Decorate with sprigs of sea rosemary and limes.
Prep time: 10 minutes. Cooking time: 1 hour. Serves 8-10. 
Desert lime can be purchased here. Sea rosemary grows widely across coastal areas of Australia but can also be purchased dried here.
Recipe: Samara Vercoe - warndu.com 
Read more
✕