NATIVE EATING: DAVIDSON PLUM PANNA COTTA
January 28 2021
·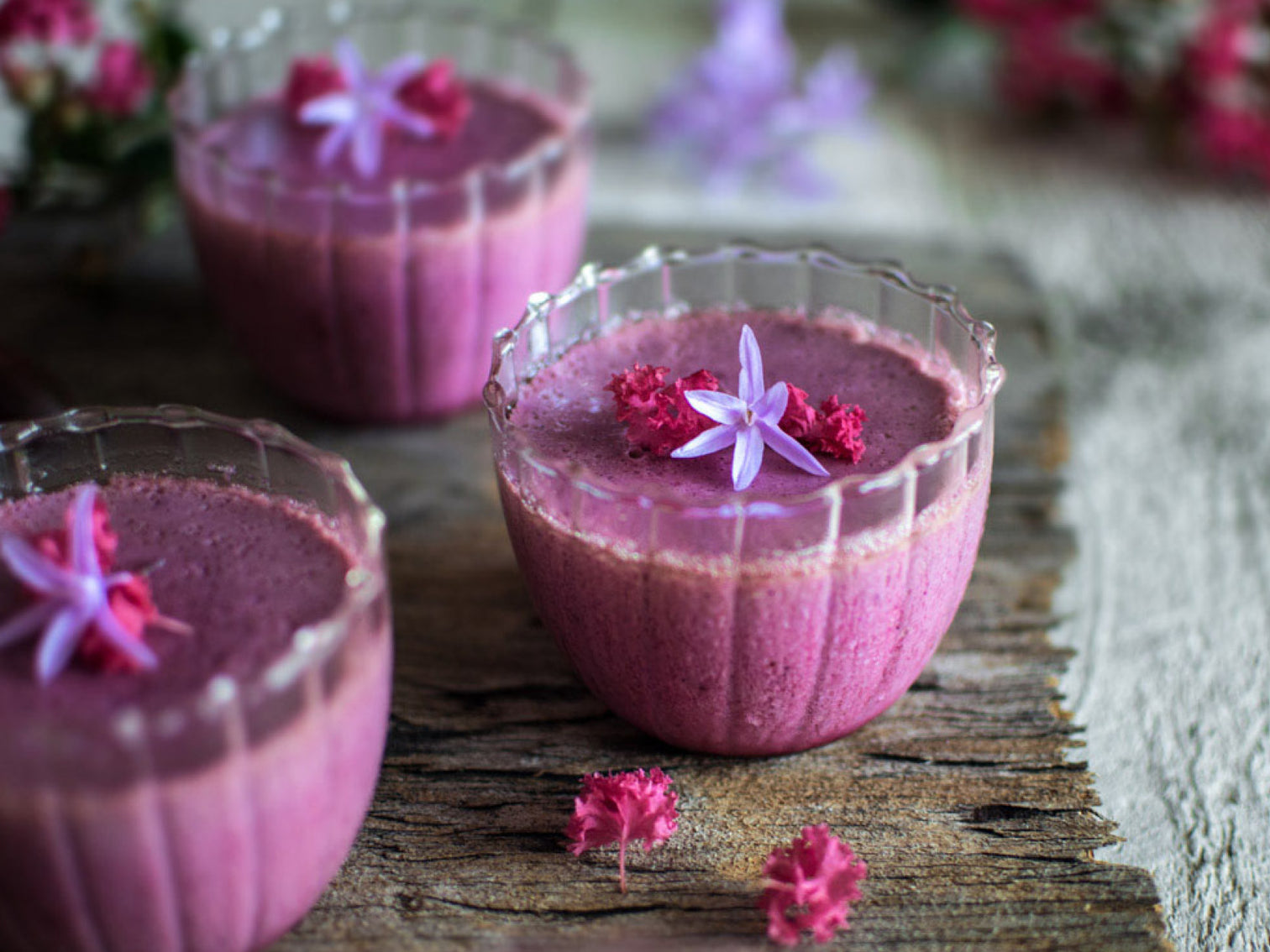 January 28 2021
·
We wanted to share a native recipe featuring Davidson plum and fresh finger lime.  A delicious and vibrantly coloured panna cotta for a sunny lunchtime menu. 
Ingredients

4 servings
250 g Davidson plum (deseeded)

½ cup caster sugar plus ½ cup extra

370 ml cream (1½ cups)

1 vanilla pod or 1 tsp vanilla extract

3 tsp powdered gelatine

250 ml buttermilk (1 cup)

6 finger limes

Method

To begin, use a stick blender or regular blender to purée the deseeded plums and ½ cup caster sugar.  Set aside.
Spray or rub 6 ramekins with oil.  Set aside.
Put the cream and remaining ½ cup caster sugar into a small saucepan.  Cut the vanilla bean in half, lengthways, and scrape out the seeds.  Place the seeds and scraped pod into the same saucepan and turn the heat onto low.
Stir occasionally as the cream heats and the sugar dissolves.  Just before it simmers whisk in the gelatine and continue whisking gently for 2 minutes.
Add the buttermilk and plum purée and stir for 5 minutes.  Pour the mixture though a sieve and then evenly pour the sieved mixture into the prepared ramekins.  Put the ramekins onto a small tray and refrigerate overnight, to set.
To serve - you can serve the panna cotta in the ramekins, if you wish, or carefully invert them onto a plate.  Garnish with some charred finger lime and edible flowers.
For the charred finger lime, l
ightly spray the limes with a little oil, then simply toss onto a chargrill or into a griddle pan.  Turn them from time to time, and after a few minutes they'll get a bit of colour on the skin.  Take them off to cool, then simply cut a slit down the side and squeeze out the pulp.  Discard any seeds.
Read more
✕