NATIVE FOOD MONTH: LIME AND PEPPER SALSA
September 16 2019
·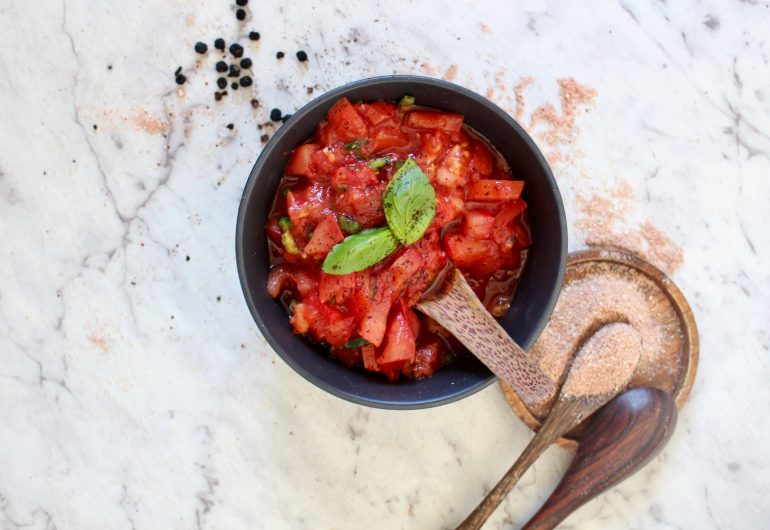 September 16 2019
·
INGREDIENTS
2 truss tomatoes, chopped
½ cup canned, diced tomatoes
1 tsp Finger Lime powder
3-4 Mountain pepper berries, ground
1 tsp Apple Cider Vinegar
1 tbsp each, chopped red and green capsicum
1 tsp Jalepeno, chopped
Salt to taste
METHOD
Combine all of the ingredients in a bowl and stir together. Adjust to your heat preferences by adding more jalapeños or chilli powder.
Enjoy with nachos, on Mexican dishes, or as a topping for your favourite roast vegetables.
And if you want to add a little extra salt or mountain pepper to your salsa – or other dishes – mountain pepper can be used in your pepper grinder in place of traditional peppercorns!
Recipe and image supplied by The Australian Superfood Co.
Read more
✕