Let's Get a Drink!
October 19 2021
·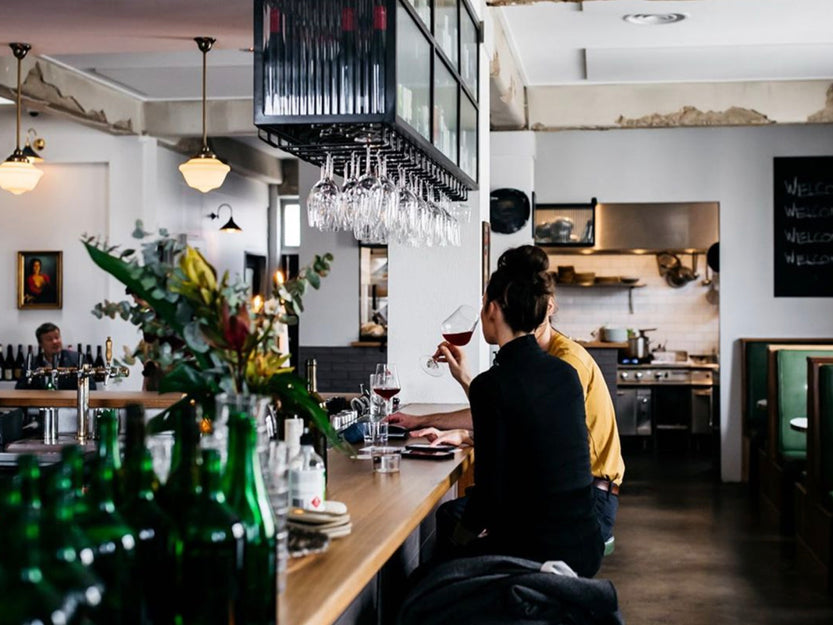 October 19 2021
·
As restrictions ease, a collective sigh of relief can be heard across the nation.  We're definitely up for a fun night out so after months of deprivation, the BONDI WASH team share some suggestions for great places to meet…
ACT / Molly
TERRA is all about the meat and nothing goes better with a steak than a glass of Australia's finest – their extensive wine list features some of the very best.  Their slogan says it all, 'smoked meats, chilled beats'. 
For those who enjoy a challenge, use the GPS coordinates provided to find Molly Bar, an underground modern-day speak-easy with classic cocktails and live jazz music.
Another favourite is Lazy Su, fantastic Asian-fusion food, a great range of cocktails all served in a fun and vibrant atmosphere – everything needed for a good night out!
Bar Rochford on London Circuit, with its chic interiors, could quite possibly be Canberra's coolest wine bar.  A huge wine list aimed at supporting wine producers together with knowledgeable, friendly staff, make this bar a must-visit for anyone local or visiting our country's capital.
Source: Bar Rochford
Adelaide / Jane
We're spoiled for choice with a proliferation of laneway bars having opened over recent years.  If in the west end of town you'll find Proof, Clever Little Tailor, Maybe Mae, Udaberri and Pink Moon Saloon, just some choice spots worth a visit.
Source: Proof
At the opposite end of town off Rundle Street are hotspots
Nola
and
BRKYLN
with pubs,
The Austral Hotel

 
and
The Exeter
guaranteed to satisfy those who aren't looking for the frills.  On the southern side of town is
Prohibition Liquor Co.
where you can settle in for some gin tasting, sampling some of their own award-winning gins, produced in SA. 
Source: Prohibition Liquor
Byron Bay / Kirsty
Raes on Watego is the place to be on a sunny afternoon.  With décor that echoes the bright blue skies and sunshine of the coast, this highly awarded restaurant and bar is the perfect spot to sit with a drink while taking in the surrounding views.  
Source: Raes on Watego
The Balcony Bar and Oyster Co. draws on the relaxed lifestyle eponymous with the lush, green hinterland. Local seafood on the menu is the perfect partner for a glass of wine or an icy cold beer.
For a truly Byron experience, visit Supernatural to sample natural wine with all offerings organically farmed and produced, with many that are biodynamic.  
Hobart / Lisa
In The Hanging Garden is a part of the MoNA family of venues.  It's a great relaxed precinct that offers live music and a variety of food showcasing the best from Tasmanian suppliers.
Lucinda Wine Bar is the perfect little nook for a glass of wine and a bite to eat – they offer a fantastic and unique selection of wines and 'snacky' nibbles like Cheeseplate with Honeycomb and Bread with Whipped Beef Fat.
Source: Lucinda Wine Bar
Award-winning Evolve Spirits Bar is a sophisticated venue located right on Hobart's waterfront in the MACq 01 Hotel, ideal for anyone wanting to indulge in rare local and international premium spirits.
Melbourne / Jemma
Hope St Radio sits amongst a leafy courtyard in the buzzing community and arts precinct, Collingwood Yards.  Communal tables and timber booths make a casual, neighbourhood vibe, paired with good wine, food and music.  The best of Melbourne in one!
Source: beat.com.au / Tom Blachford
Galah is a bespoke cocktail bar championing Australia's best native ingredients with a curated selection of low intervention, natural wines.  The high-ceiling, loft-style fit out gives definite NYC vibes.
In Carlton, Heart Attack and Vine is a true local hangout based on the small neighbourhood bars of Italy and Spain, open both day and night.  Uber-cool but casual and cosy with a great, curated selection of wines, friendly warm staff, plus great coffee and deli sandwiches during the day.
Perth / Katie
Petition on the corner of Georges Terrace and Barrack Street offers a sophisticated drinks list within modern interiors of the beautifully renovated Treasury Building.  Their wine list includes many 'by the glass' options for the opportunity to sample a variety of wines and their Beer Corner supports the many craft brewers in WA with a huge selection on tap just waiting to be pulled.
Source: Petition
When the weather is fine and it's time to get outdoors, Shorehouse is a great spot to watch the sun set over the Indian Ocean with cocktail in hand.  As self-professed wine geeks, their list includes favourites of their own as well as suggestions from clientele.  Constantly updated, it promotes local winemakers and features unique regions and styles.
Emily Taylor in Fremantle is all about fun vibes and relaxed times.  Settle into the leafy courtyard with a glass of bubbles, a cocktail, wine or beer or give their non-alcoholic agua frescas and iced teas a shot for a better chance of waking with a clear head in the morning.
The Gold Coast / Kirsty
With breathtaking views across the ocean, head to The Tropic in the Gold Coast, it's the ideal spot to slip into party mode with a tropical cocktail.  Sit back, relax and soak up the coastal hospitality before taking a dip to cool down.
Source: insidegoldcoast.com.au
For something a little spicy, try Frida Sol, a modern Mexican bar and Tacqueria. What could be better than a frozen Margie or daiquiris, just a sample of their Sunset Specials sure to get any gathering jumping.
For those looking for a more traditional watering hole, the more moody Cambus Wallace in Nobby Beach specialises in fine rums and whiskeys from around the world.  A place to share yarns with friends over a dram or two. 
Sydney / Belinda
It's hard to go past Icebergs in Bondi Beach for spectacular views across the ocean.  The beautiful dining space is decorated in soothing sea greens and blues with an Italian-inspired menu which is updated with the seasons.  Its downstairs' cousin, the Bondi Icebergs is more relaxed but shares the same magnificent waterfront location.  A meeting spot for local swimmers since 1929, it has since evolved from the tin shed it once was into a welcoming venue, ideal to visit for a drink or a bite to eat. 
Source: Icebergs
The Paddo Inn is another one to visit – steeped in local history, this pub opened way back in 1814.  Find a seat near the huge open windows and watch life in Paddington go by while enjoying a Negroni or Big Daddy, just two options from their great cocktail list.
Sydney / Ineke
The striking Victorian-style hotel, The London Hotel, is another of Sydney's oldest pubs, it's been operating since 1870, a local attraction on Darling Street.  The owners have faithfully retained many of the heritage details giving this hotel an old world charm so unique to neighbourhood.
Source: The London Hotel
If you're after a fun night out with plenty of live music, make your way to Gasoline Pony in Marrickville.  This intimate space has atmosphere in spades, offering craft beers, cocktails and wines.  
Main photograph source: Bar Rochford  
Read more
✕