Healthy Christmas Drinking
December 12 2018
·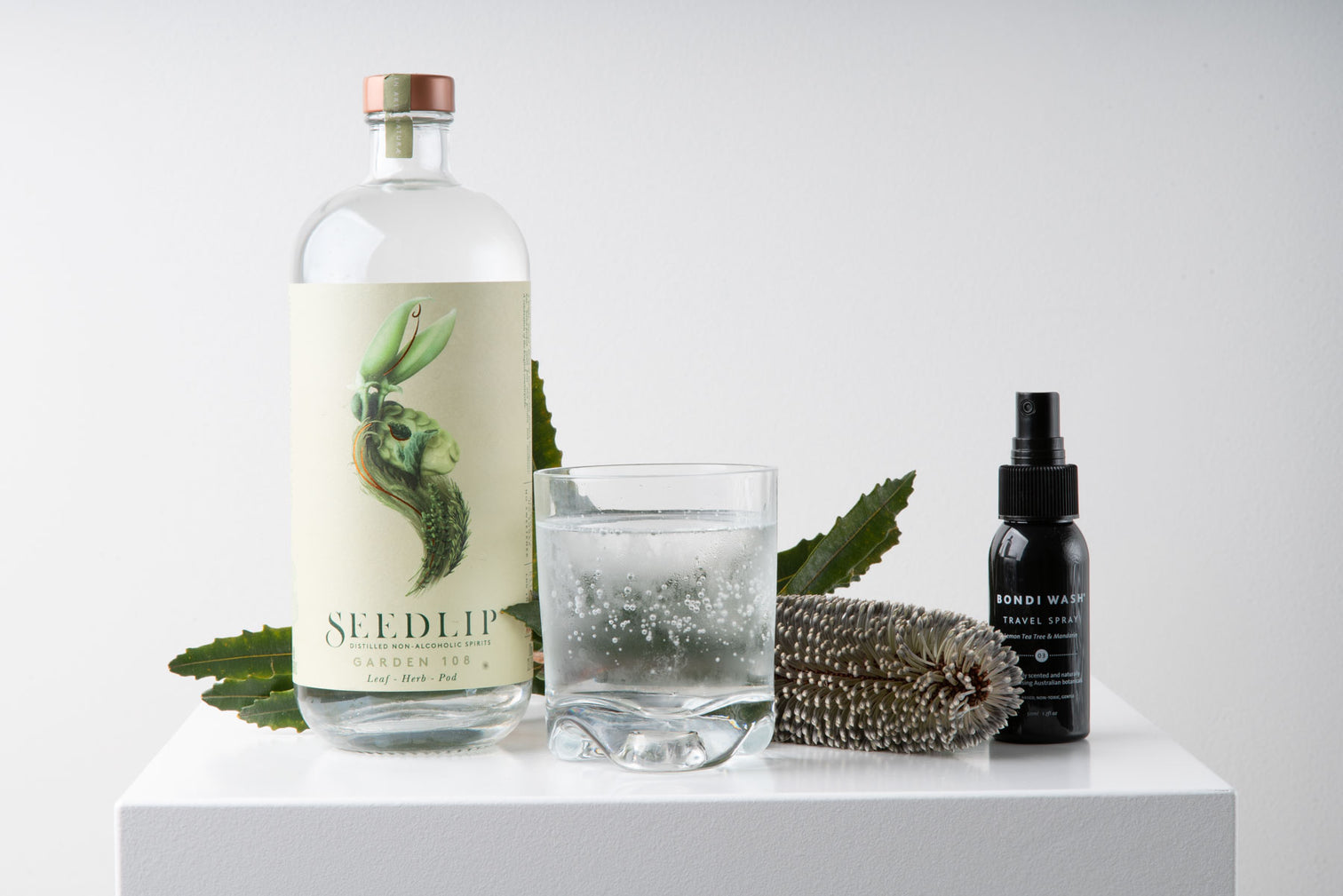 December 12 2018
·
Injecting a healthy twist into your summer Christmas drinking is something we try to do with all our Bondi Wash team celebrations.
So here are our suggestions for increasing the vitamin content of your drinks - and a new spirit that even means you can remove the alcohol content without compromising the taste.
Add Finger Lime
Finger lime is a refreshing, exotic, flavoursome burst of delicate fruity caviar beads that we add to drinks.  You'll need a paper straw to get the full effect as the finger lime falls to the base of the drink - but it's a delight for the senses and can be added to a drink for a botanical burst of goodness. Finger lime can be found at fine grocery stores.
Add a Native Extract
Australian Super Foods Company now sell a range of native extracts you can add to flavour and add nutrition to your smoothies and drinks.  The range includes, kakadu plum, finger lime, davidson plum and riberry - and a sampler pack with all 4 varieties.
Add Lemon Myrtle Syrup
Infuse a lemon myrtle tea by combining 10 chopped lemon myrtle leaves with 2 cups of boiling water.  Leave to cool and drain infused tea.  place in saucepan and add coconut sugar ( 1/4 cup - 1/2 cup to desired sweetness), heat and simmer to dissolve to create a light lemon myrtle syrup.  Use this in mixed drinks (e.g. add it to a gin & tonic) for a vitamin and flavour boost. We keep it in the fridge to have it handy for evening drinks.
If you can't source fresh lemon myrtle leaves, dried can be sourced from speciality stores like the Bush food Shop.
Use Seedlip instead of gin or vodka
We are converts to the new British brand Seedlip. We especially love their 'Garden' non-alcoholic spirit which we think smells a little like a bottle of our products.  Replace the alcohol with one of Seedlip's 3 (Garden, Spice or Grove) drinks for a healthier alternative that means you don't compromise on taste - and won't have a headache the next day.
Read more
✕