NATIVE FOOD MONTH: KAKADU PLUM CARAMEL SAUCE
September 9 2019
·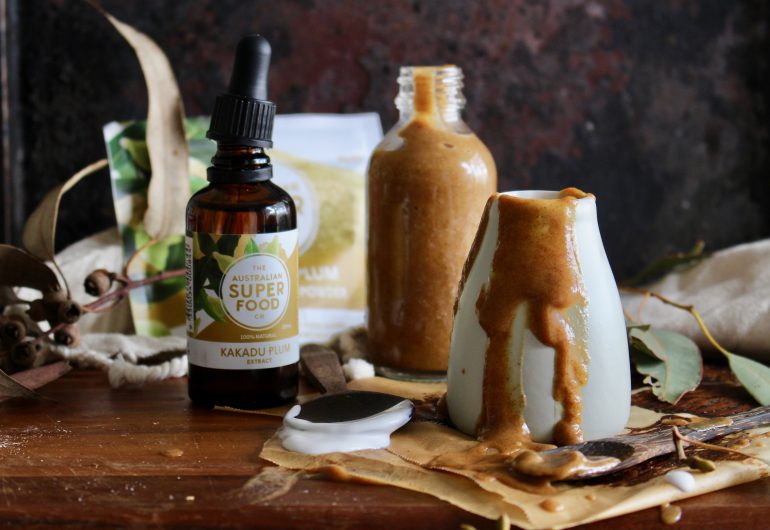 September 9 2019
·
INGREDIENTS
1 cup table dates
Boiling water; 1 cup reserved
1 tsp cinnamon
4-5 tbsp Coconut cream
1/2 tsp Salt
1 1/2 tsp Kakadu Plum Extract
METHOD
Place the dates in a heat proof bowl, and pour on enough boiling water to cover dates. Set aside until dates have softened.
Once dates are soft, add to a blender or food processor with half a cup of the boiling water. Add the cinnamon, coconut cream and salt and then blend until smooth. Add additional soaking water as necessary to help thin it out and to allow the mixture to reach a smooth consistency. It should be thin enough that it can be easily poured.
Once the mixture is smooth and pourable, add the extract and blend for 10-15 more seconds to incorporate.
Recipe and image supplied by The Australian Superfood Co.
Read more
✕