Field of Light - Uluru
March 24 2021
·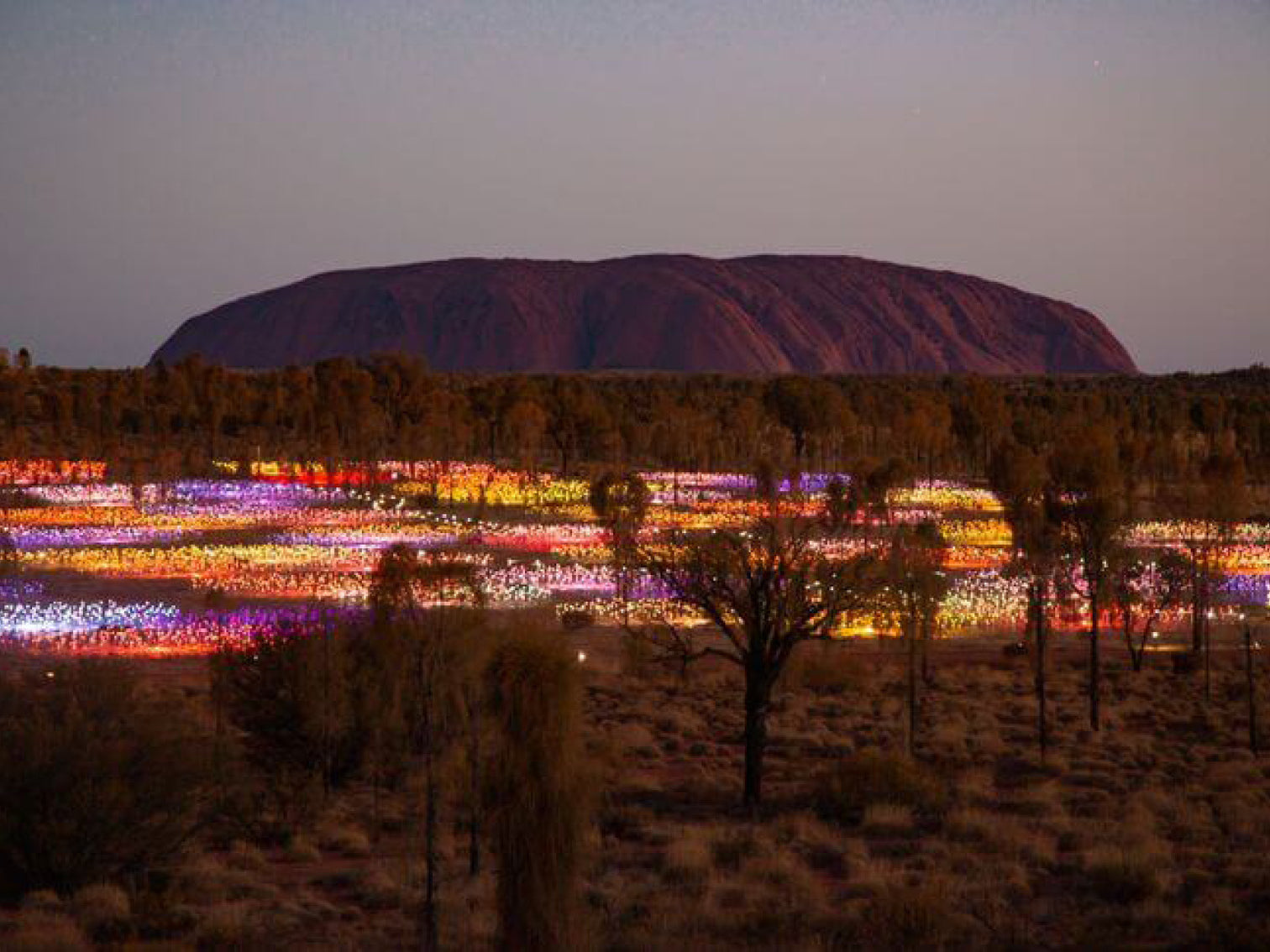 March 24 2021
·
Field of Light is a critically acclaimed light installation at Australia's centre - Uluru. 
The exhibition titled Tili Wiru Tjuta Nyakutjaku or 'looking at lots of beautiful lights' in local PitjantjatjaraIts is an illuminating experience created by artist Bruce Munro and due to its success is now running indefinitely. 
The installation is overwhelming in size featuring a collection of 50,000 spindles of light covering more than seven football fields.  And the best part - that deep ocher backdrop of Uluru.
Read more
✕