YOGA, CORTISOL & IMMUNITY
March 31 2022
·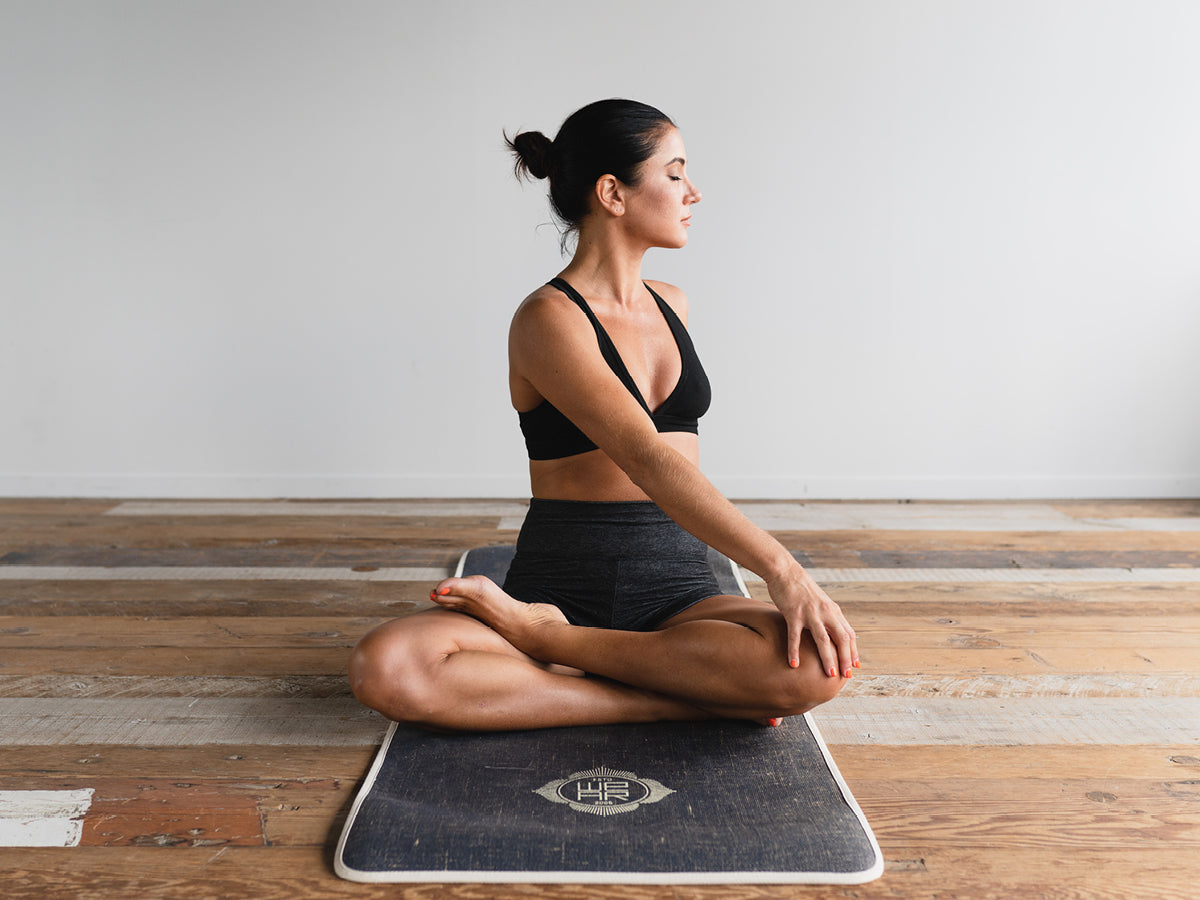 March 31 2022
·
During the latest COVID-19 spike in Sydney, our team noticed that those that seem to 'miss' catching covid when all those around them got it, were often the ones in the household or office that do yoga regularly (and were vaccinated).  Or if they were unvaccinated and did yoga and caught it, they got it relatively mildly.
We mentioned this theory to a few people who mostly laughed at us - clearly we are not scientists or doctors, nor have comprehensive studies been done on any link between the two to verify or reject the theory.  But more and more anecdotal stories emerged of the one or two people who are not getting covid despite close exposures.
A friend mentioned it to her doctor who said 'yes - that makes sense'.  Yoga reduces cortisol levels which in turn boosts the immune system.
It's been proven that increased cortisol levels hinder the immune system – one report has shown that individuals with elevated cortisol levels were more susceptible to catching rhinovirus when they were exposed compared to those with lower levels.  The meditative practices associated with yoga calm the mind, ease anxiety and lower stress levels.   
Dating back more than 5,000 years, yoga is spiritual discipline traditionally practiced in Hinduism, Buddhism and Jainism and now in many modern-day forms, each teaching the connection between mind and body.  Through meditation, breathwork and a series of structured poses known as asanas, yoga has been shown to relieve stress, improve well-being and increase fitness.  Benefits include increased flexibility, balance and core strength, improved digestion, lower blood sugar levels and boosted metabolism. 
Studies also suggest yoga can positively support natural immunity with one report demonstrating yogic practice increases natural killer cells (lymphocytes) that recognise virally-infected cells within the body. These lymphocytes keep track of all microbes they have conquered, then identify and destroy each new infection as it is encountered. 
Not only the immune system but the respiratory, circulatory, digestive, nervous, endocrine and reproductive systems can all benefit from targeted asanas.  Controlled breathing exercises strengthen the lungs, maximise breathing capacity, improve blood flow, lower stress levels and increase the efficiency of the lungs.  Asanas that increase blood flow ensure vital organs, including the brain, receive adequate oxygen levels. 
Though just a theory here at Bondi Wash, it is possible that regular yoga can minimise the risk of catching COVID-19.  If nothing else, regular practice has many proven benefits for the general health and well-being of those who partake in this ancient form of exercise.   
Sources:
https://www.psychologytoday.com/us/blog/urban-survival/201802/new-research-how-yoga-boosts-your-immune-system
https://thedailyguardian.com/yoga-for-boosting-immunity-during-ongoing-pandemic/
https://ayushnext.ayush.gov.in/detail/post/how-yoga-can-help-boost-immunity
https://thedailyguardian.com/yoga-for-boosting-immunity-during-ongoing-pandemic/
https://thedailyguardian.com/yoga-for-boosting-immunity-during-ongoing-pandemic/
Image source: unsplash.com / Kaylee Garrett
Read more
✕