BUYING LOCAL FOR AUSTRALIAN GEMSTONES
October 8 2020
·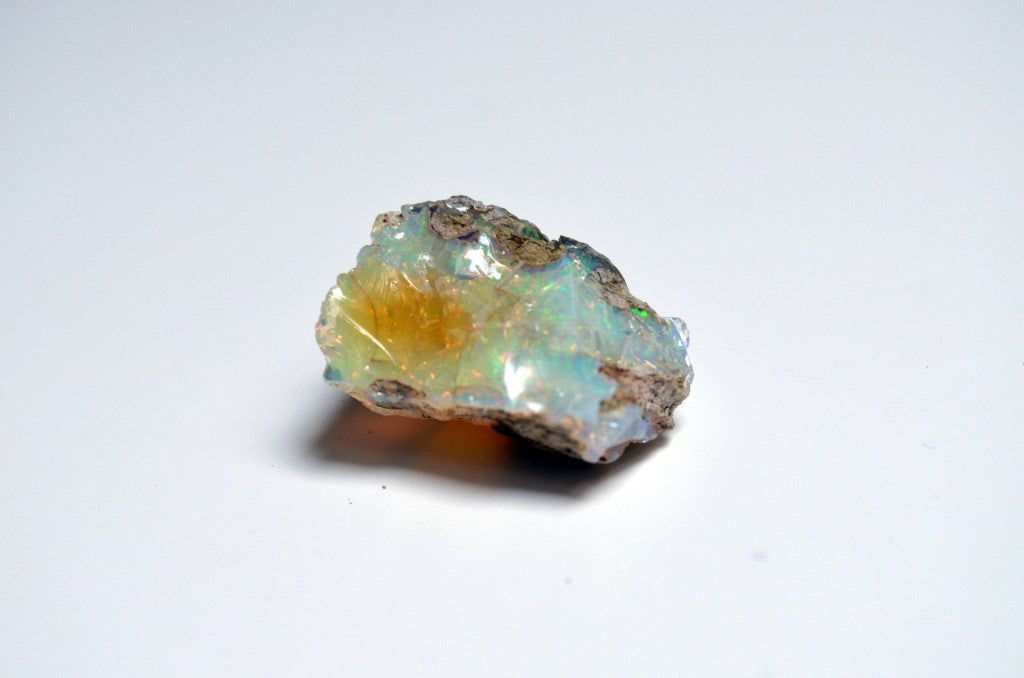 October 8 2020
·
Australia is one of the world's biggest exporters of precious and semi-precious stones including diamond, opal, sapphire, emerald and jade.  Our landscape includes some of the oldest known rocks and minerals and we are the fourth largest producer of the world's diamonds with one operational mine located in the Kimberly, Western Australia - owned by multinational, Rio Tinto.
We list below a selection of semi-precious stones that are produced in Australia and not mined by the big global corporations but by smaller producers. 
Sapphires
Large sapphire deposits are located in the east of Australia at Anakie in Queensland and New England, New South Wales and Australia accounts for over 70 percent of global sapphire production.  Australian sapphires are typically dark blue or parti-coloured which is a unique combination of green, blue and yellow and considered highly valuable.  Smaller mining companies include Coolamon Sapphire and Capricorn Sapphire.
Emeralds
These brilliant green stones are currently mined at Menzies in Western Australia and Emmaville in Northern New South Wales.  The most sort after and rarest of Australian emeralds are the Torrington emeralds which have a unique series of bands alternating between clear and green.  You can fossick for emeralds in a number of areas including the Torrington State Recreation Area, Aroona Glen, Timbarra River and Yarrow Creek.
Opals
The most famous opal locations are located in the Great Artesian Basin - Lightning Ridge, Coober Pedy, Andamooka, White Cliffs, and Cunnamulla districts in Queensland.  These multi-coloured precious stones are mostly found in Australia - some so rare that they are more expensive than diamonds.  Broken River Mining is a small Australian family run business that are environmentally responsible in their mining and processing of opals.
Jade
Currently, Cowell in South Australia is the only commercial jade mine in Australia.  The stones are high-quality with fine-grained black to olive shades.  The site is actually the largest deposit of black jade in the world and highly sought after.  You can purchase had directly from Cowell Jade Mining Company.
If you are in the market for buying precious or semi-precious jewellery there are smaller jewellers that can help you understand the source of the stones you choose. Here are a few we like.
Located in the Strand Arcade in Sydney, crafting elegant and timeless jewellery.
Makers of fine jewellery with stores in Double Bay, Melbourne and Brisbane.
Located in Paddington, Sydney, creating jewellery with exceptional craftsmanship and distinct style.
Bespoke pieces referred to as 'wearable treasures' all hand made in their Sydney studio.
Based out of Melbourne, offering fine, contemporary jewellery and bespoke engagement rings.
Proudly handcrafted pieces made using ethically sourced materials. 
A multi-award winning apprentice jeweller based in Leederville in Perth.
Custom diamonds and gemstone jewellery hand crafted in the historic Brisbane Arcade.
For those located in the UK and Europe, Olivia Creber puts an Australian twist on fine jewellery and uses Australian gemstones in her work.
Read more
✕