NATIVE FOOD MONTH: Bush Food Brittle By Warndu
September 1 2019
·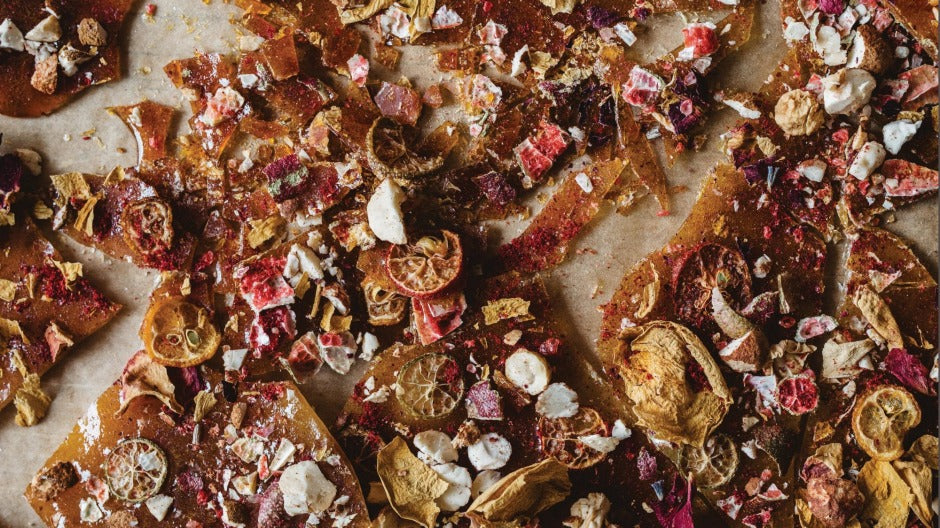 September 1 2019
·
Ingredients
1½ cups caster or raw sugar
¼ cup freeze-dried finger lime
¼ cup dried rose petals
¼ cup sandalwood nuts
Method
Preheat oven to 220°C.
Place the sugar in an even layer on a large baking tray lined with baking paper. Cook for 10-15 minutes, turning tray halfway until sugar has melted and is caramelised. (It will start to melt from the edges in.)
Spread with a palette knife if there are any patches of sugar that have not started to melt.
Remove from the oven and sprinkle with freeze-dried finger limes, rose petals and sandalwood nuts. Set aside for 10 minutes to set.
Break into shards to serve. This brittle can be stored in an airtight container for up to a week.
Recipe and image supplied by Rebecca Sullivan and Damien Coulthard of Warndu.
Read more
✕