BONDI WASH FEATURES IN AUSTRALIAN VOGUE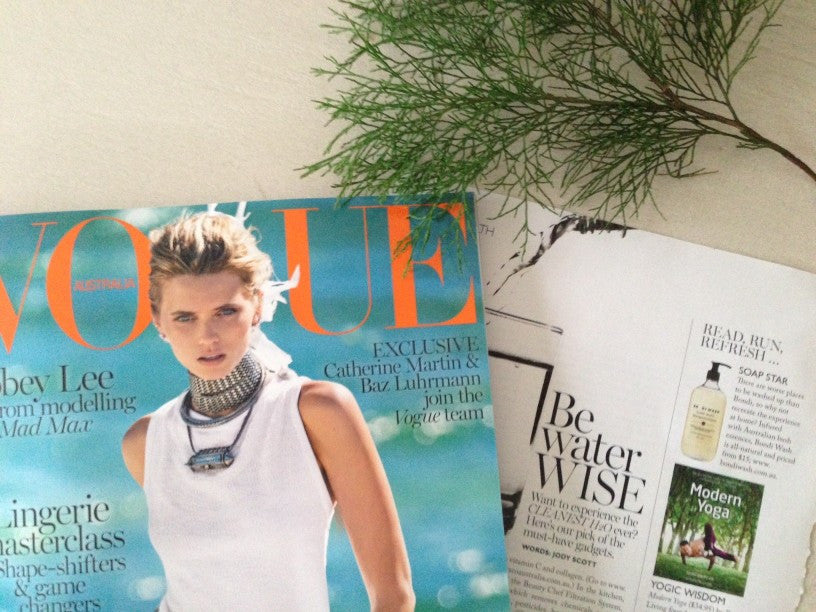 We were contacted by Australian Vogue way back in October, before we had even officially launched, for pictures and information on our new range.  We were of course absolutely thrilled.  What a way to start to have such interest in our natural products.
   But we weren't sure it would actually make the pages of the magazine.  So we were very happy when it finally made it into the April issue….calling us a Soap Star.
Read more
✕