BELINDA'S WISH LIST
December 7 2021
·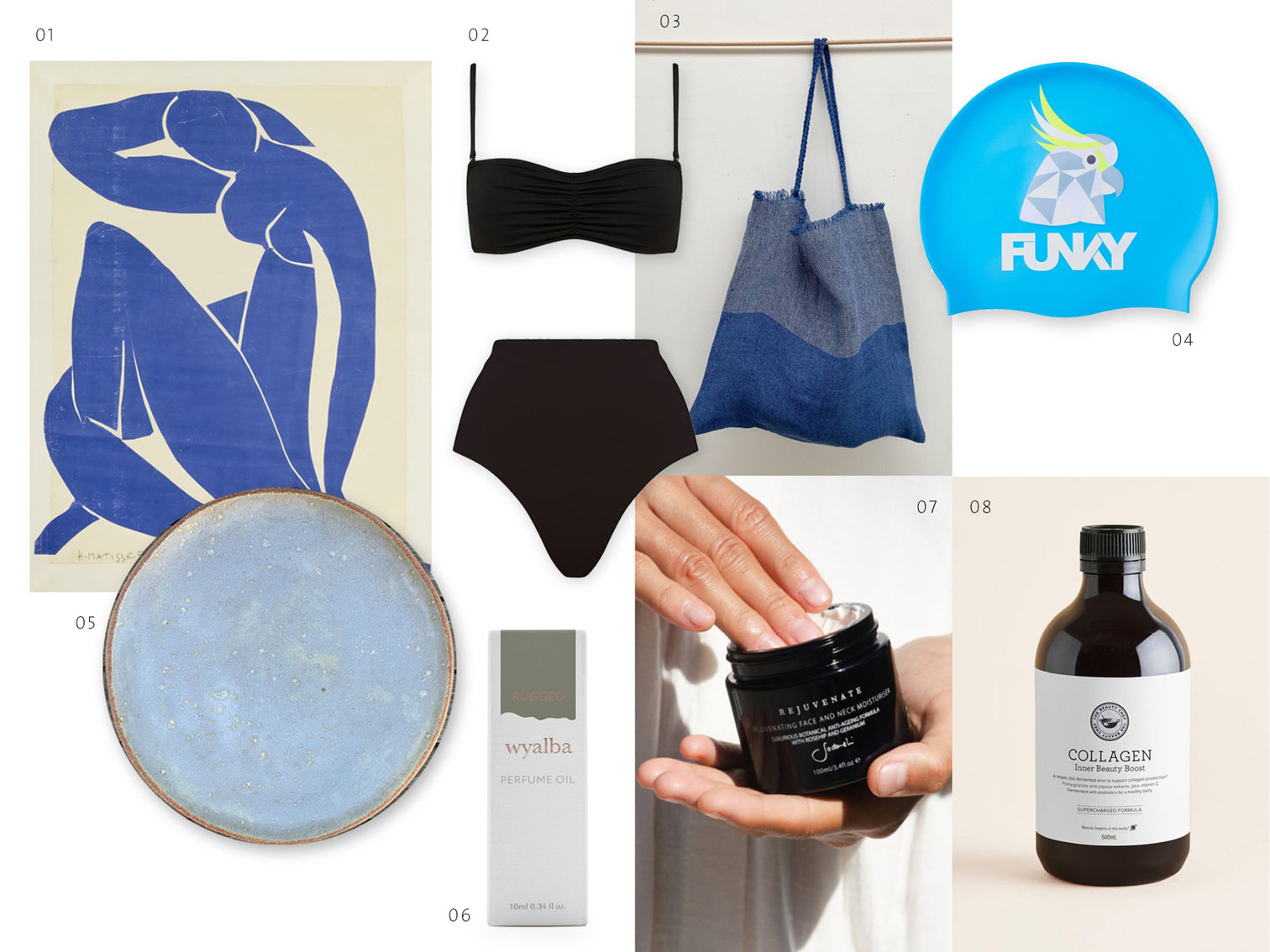 December 7 2021
·
Our founder and CEO, Belinda shares her wish list for the festive season…
01.  A ticket to see Matisse at the AGNSW
I love the French impressionists, especially Matisse.  I've visited the Musee Matisse in Nice and would love to see this collection at the AGNSW.
02.  Swimmers by Bondi Born
I like to go straight from yoga in the park to the ocean – so a supportive bikini would mean no change of clothes.  I love Bondi Born's beautiful shapes and their superb quality Italian fabrics.
03.  Beach bag by Sundance Studio
Handwoven and sewn on the Mornington Peninsula – I'm coveting all things from this small label.
04.  Swimming cap and Bondi Icebergs membership
After injuring my foot recently I haven't been able to do much walking, running or yoga – so I've been swimming.  I'd like a new swimming cap from Funky and a membership with Icebergs.
05.  Memory Box Design platter
Global Sisters helps female entrepreneurs and I was one of the mentors in their program Back her Brilliance.  I was matched with talented ceramicist, Heike Stephan who runs Memory Box Design.  I'd love this platter for summer entertaining.
06.  Wyalba Perfume Oil
One of my own new roll-ons – I love the cool application of the metal roller ball and the scents are light and uplifting for summer.  Rugged is my favourite of the Australian Virtues range.
07.  Sodashi face moisturiser
Sodashi is a brand I love for their gentle, natural face range.
08.  Beauty Chef Collagen
I've been taking Collagen every evening for years and in addition to softer skin, I have virtually not been sick.
Read more
✕