NATIVE FOOD MONTH: ROAST VEGETABLES WITH BALSAMIC, NATIVE THYME DRESSING
September 25 2019
·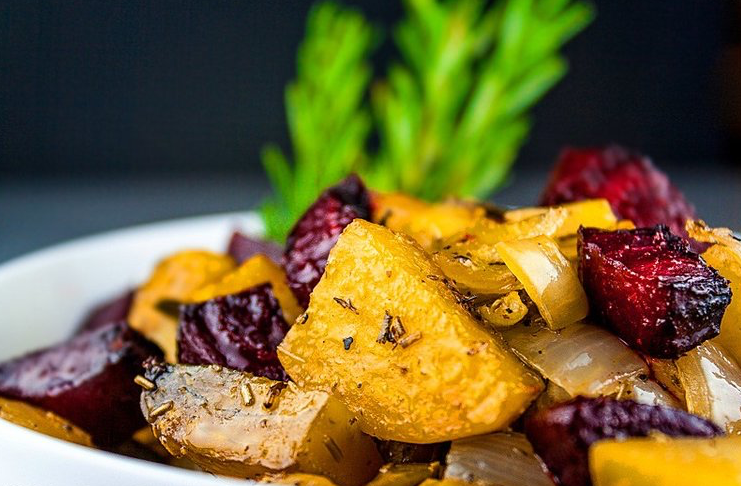 September 25 2019
·
Ingredients:
Any seasonal root vegetables of your choice, potatoes, sweet potatoes, carrots, beetroot (peeling optional), sliced into bite sized pieces.
For the dressing:
1 part wattleseed balsamic
2 parts native thyme oil
Method:
Preheat the oven to 200 degrees C.
Add vegetables to a baking pan lined with parchment paper, drizzle with oil and a pinch of salt.
Bake until golden brown (anywhere between 25 - 40 minutes).
Put the dressing ingredients into a small jar, shake and dress your roasted vegetables.
Native recipe and image supplied by Rebecca Sullivan and Damien Coulthard of Warndu.
Read more
✕