Australian Winter Escapes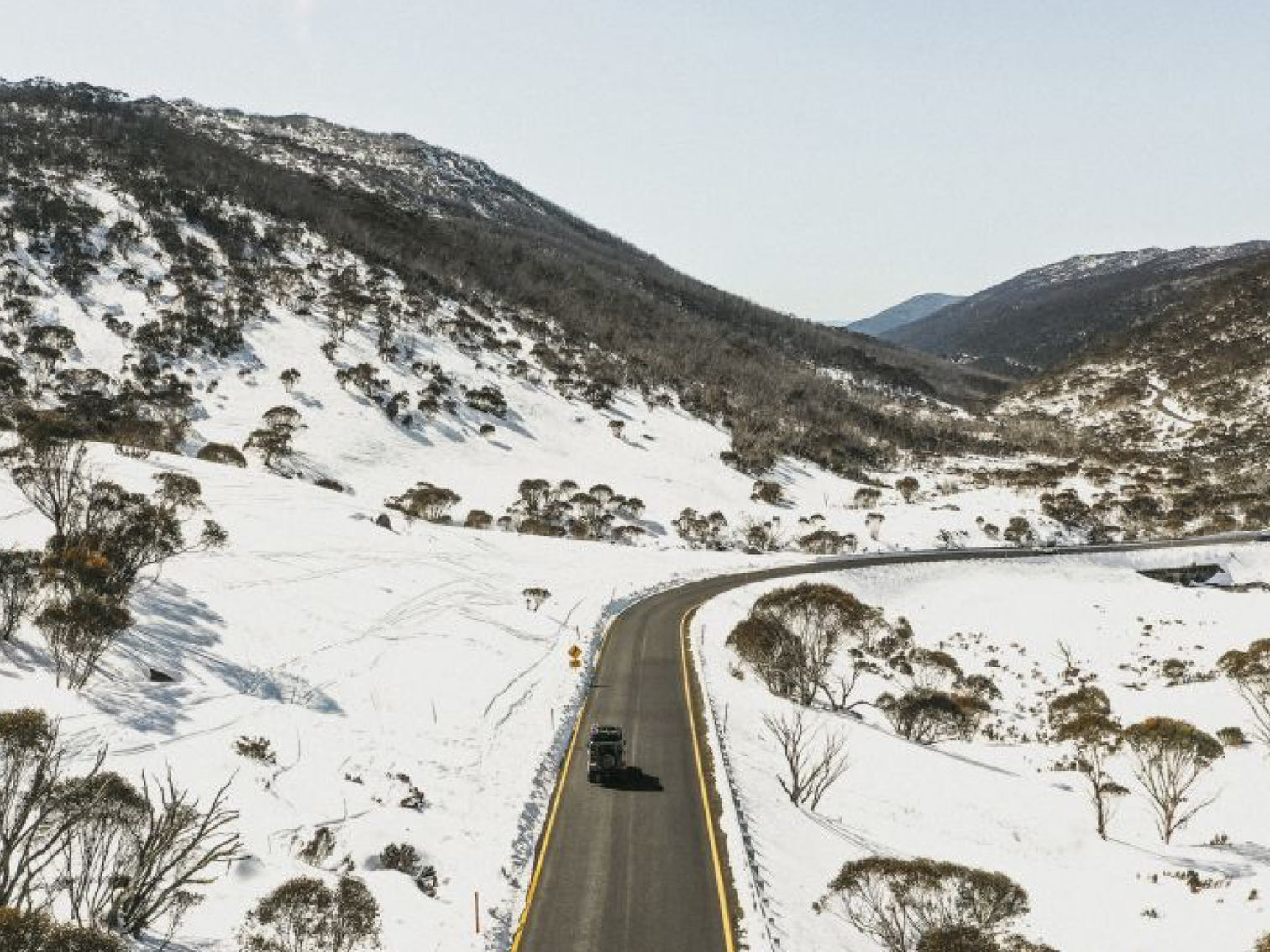 Whether you're looking to embrace the crisp chilly mornings or to escape this "harsh" cold season by venturing off to a more tropical destination - we have selected a range of domestic locations which make for perfect winter escapes.
Snowy Mountains – New South Wales
For those seeking to ski, the Snowy Mountains (pictured above) is a popular playground for sports enthusiasts and nature lovers.  Snow generally falls from June through early September and skiing, snowboarding, even making snowmen are all possible in these New South Wales peaks.  Commonly called "The Snowies", it is also home to Australia's highest peak – Mount Kosciuszko.
Falls Creek – Victoria
Only four and a half hours from Melbourne – Falls Creek alpine ski resort is one of Australia's most popular ski destinations.  The resort contains 65km worth of trails and more than 90 different runs.
Image source: Falls Creek
Blue Mountains – New South Wales
With an average of five days of snow fall per year there isn't enough white powder to ski in this particular mountain range, but the Winter Magic Festival celebrated around Winter solstice is a special time to visit.  Artists, musicians, dancers, drummers and choirs take over the streets of Katoomba, one of Australia's most famous towns.
Margaret River - Western Australia
A perfect cool-weather destination, Margaret River offers plenty of activities during the winter season.  Enjoy the region's famous food & wine scene or strap on those hiking books and explore the diverse landscape that blankets the south west.  And from June till the end of September you might be lucky enough to spot whales, as thousands of these majestic creatures make their way north from Antarctica.
Image source: Wine Enthusiast Magazine
Cockle Creek - Tasmania
Located at the southernmost point of Tasmania and just a two-hour drive south from Hobart, is one of the prime locations to view the southern lights or aurora australis.  June through August are the darkest months in Tasmania and therefore the most likely period to see the southern lights.
Image source: Space Tourism Guide
Barossa Valley – South Australia
Less than an hour's drive away from Adelaide, the Barossa Valley is home to more than 80 cellar doors for the wine enthusiast traveller.  You can tour the area by bicycle, hot air balloon, motorcycle or even helicopter - wining & dining through some of Australia's finest restaurants. 
Image source: Stonewall Cottages 
Flinders  Ranges - South Australia
Escape to the outback to relax and sleep under the stars in a furnished glamping tent.  Flinders Ranges offers ancient and rugged landscapes, vast array of wildlife  and rich Aboriginal history. 
Image source: SA Eco Tours
Broome – Western Australia
Broome's temperatures from June to August range from low 15°C to high 30°C - the slow-paced charm of the town and its surrounding turquoise waters contrasting with the deep red Outback landscape make for a perfect warm winter holiday.
Darwin - Northern Territory
If you're truly looking to escape the cold, head to Darwin.  With temperatures sitting comfortably around 20°C to 30°C, the dry season is the time to explore the most populated city in the Northern Territory.  Things to do: swim with salt water crocodiles (yikes!), experience the Darwin Festival, explore Aboriginal art galleries and visit a variety of national parks. 
Image source: Northern Territory
Uluru - Northern Territory
Australia's Red Center is actually best to visit during winter months where temperatures don't get too hot.  Visit the impressive monoliths of Uluru and Kata Tjuta, wander the incredible Field of Light installation featuring 50,000 solar-powered stems and witness the spectacular wildflowers blanketing the desert around August and September. 
Image source: National Geographic
Great Barrier Reef – Queensland
Another tropical escape - dry season in northern Queensland runs from June to August, so rainfall is at its lowest and temperatures are normally warm and sunny.  As the weather is clearer its the perfect time for those looking for ideal diving conditions.
Image source: Coral Nurture Program 
Read more
✕