Australian Souvenirs We Love
February 14 2020
·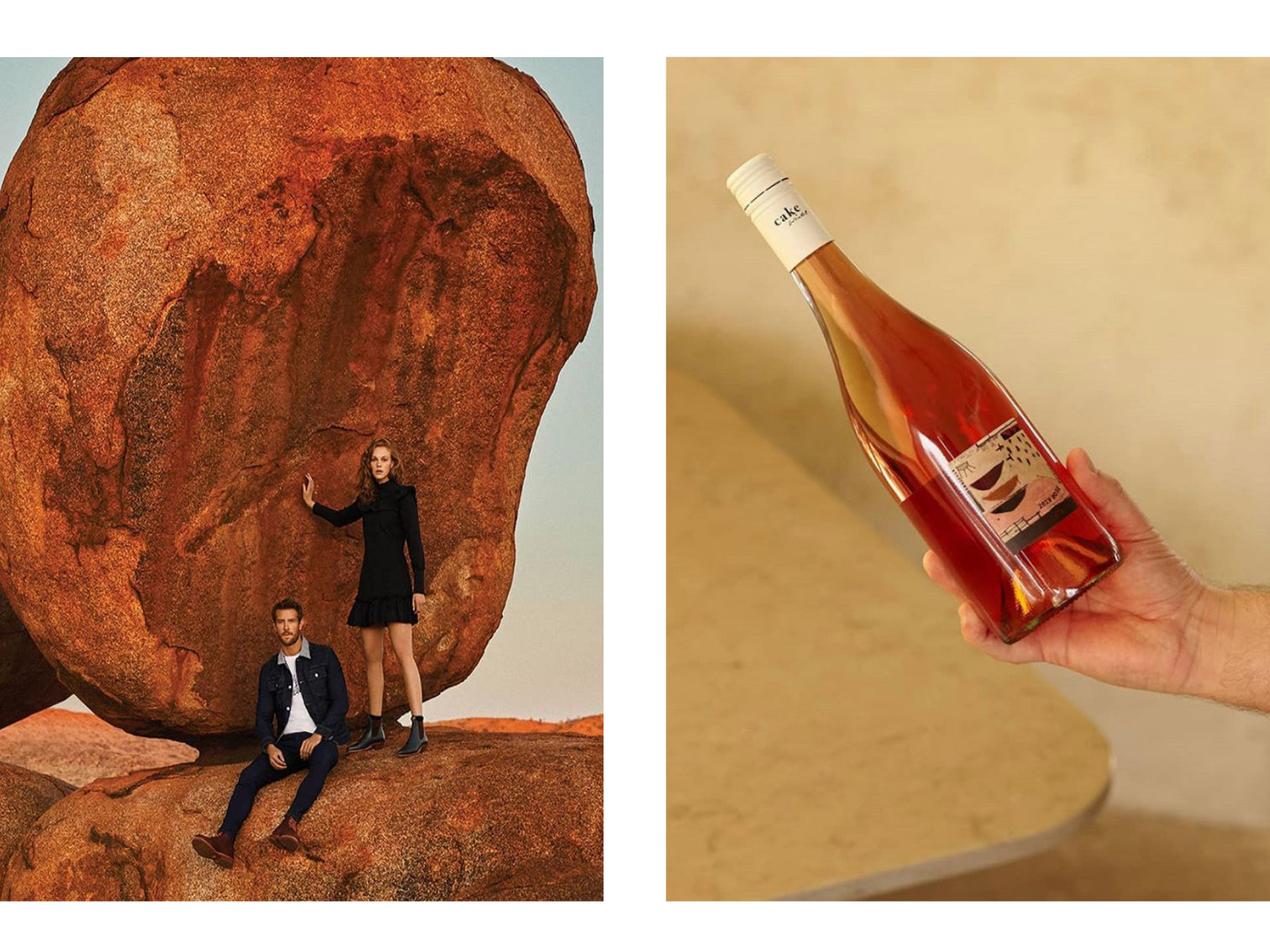 February 14 2020
·
We list a few of the most authentic 'Aussie' souvenirs below - be sure to leave a little room in your suitcase as these gifts will be a perfect reminder of your visit to Australia. 
R.M. Williams
R.M. Williams was born in the Australian outback so it's fitting to take home a pair of boots.  They are certainly an investment - worth the price tag given the quality of craftsmanship and longevity. 
Australian Wine
Australia has a number of wine regions spanning the countryside - Yarra Valley, Hunter Valley, Coonawarra, Margaret River and The Barossa Valley are all worth a visit.  These regions are home to a number of award winning vineyards such as Wirra Wirra, Penfolds Magill Estate, Vasse Felix and Leeuwin Estate.  There are also a number of boutique wines being released every year, a few of our favourite bottles are from Cake Wines and Bird in Hand.
Dinosaur Designs
Beautiful homewares and jewellery are brought to life by artists Louise Olsen and Stephen Ormandy in Sydney brand, Dinosaur Designs.  You can find sculptural resin pieces and impactful jewellery or perhaps a brass gumnut (a collaboration between Bondi Wash and Dinosaur Designs) that will certainly fit in your carry-on luggage.
Vegemite
You literally cannot leave the country without experiencing Vegemite on toast.  It's an acquired taste - just make sure to use it sparingly.  
Australian Art
Australia is home to a large selection of local and indigenous artists including Stephen Ormandy, Sally Anderson, Leila Jeffreys, Gabrielle Penfold, and Tuppy Ngintja Goodwin just to name a few.  If you are looking to purchase a piece of Australian art you can head to Art lovers Australia as they host a large database of established and emerging creatives.
Tim Tams
Chocolate covered biscuits - crucial for the long flight home.
Australian Coffee
Cafe culture is huge in Australia and we are said to have some of the best coffee in the world!  Take home some locally grown coffee beans and think of Australia's coastline as you enjoy your morning ritual.  We like Byron Bay Coffee Co.
Australian Fashion
There are many Australian designers who have sedimented themselves within the global fashion scene.  Zimmermann, Bassike, Camilla, Toni Maticevski, and Dion Lee are a few examples of Australian fashion worth taking home with you.
Macadamia Nuts
Australia has an enormous macadamia nut industry - exporting over 50,000 tonnes a year.  Take home a delicious reminder of your trip, we like dry roasted, honey and raw macadamia nuts from MPC. 
Gulbarn Tea
A uniquely Australian aromatic tea made from the leaves of the Melaleuca citrolens plant.  Gulbarn tea is traditionally brewed to drink, inhale or use for bathing and the leaves have been been used as a bush remedy for healing coughs and colds by the Indigenous people of the Northern Territory for thousands of years. 
Native Swinson 
Based in Sydney, Native Swinson offers native Australian artwork ethically and sustainably printed onto wallpaper and fabric.  We recommend a beautiful printed tea towel or cushion cover that's easy to pack. 
Akubra
If you're visiting Australia during the hotter months (between September and March) you will need sun protection.  An Akubra hat is an Aussie staple - a family owned and operated brand that have been making hats for 145 years.
UGG Boots
Beautiful Australian sheepskin boots - the most luxurious comfort for your feet.  Just make sure to buy the authentic UGG brand.
Read more
✕