A curated selection of gifts for new mums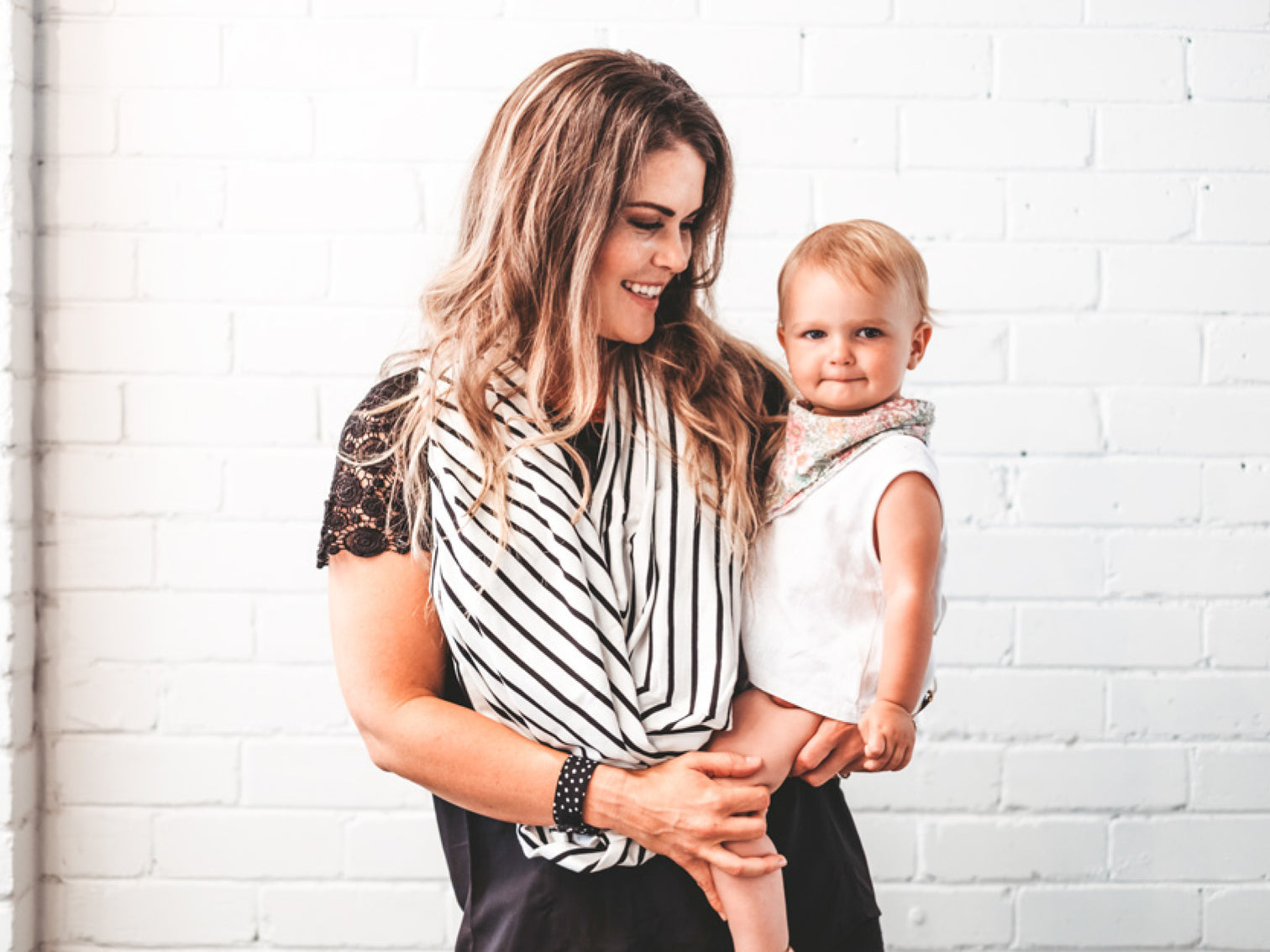 We can't imagine a more overwhelming situation than those first few weeks coming home from the hospital after becoming a mother, more so for those first-time mums.  While there are endless gift options for newborn babies, we found that it is quite difficult to find the perfect gift to pamper mum.  
For that new mum in your life, we've created this curated list of gifts to help make her journey into motherhood a little easier:
Luxurious Caddie | Bunnie Caddie
Boasting neutral tones and elegant vibrant shades, this beautiful caddie has a luxurious look and feel, and will double as a stylish nursery decor item. 
Image source: Bunnie Caddie
The Comfy Baby Carrier | BabyDink
Easy as putting on a t-shirt, this carrier is all about simplicity and style with no wrapping, no buckles and clips.  
Image source: BabyDink
Gift Subscription Box & Baby Detergent | Bondi Wash
A range of our products delivered monthly for 3 months and a gentle, pH neutral, all-natural Baby Detergent specifically designed for washing baby clothes and bedding.  Perfect for new parents, those who love natural fragrance or those wanting to shift away from using chemicals in everyday life.
Home De-Clutter & Organising Service | Clear the Clutter by Rita
It can be a challenge to keep an orderly space with the new responsibilities of motherhood - this tidying service eases mum from those tasks but leaves her enjoying the benefits of a de-cluttered home. 
Image source: Clear the Clutter by Rita
Nursing Pillow | Mamaway
If you're looking for a gift for mum and baby, this moon pillow is the perfect snuggle companion - serving as a valuable aid for nursing and doubling as a comfortable booster for baby.
Image source: Mamaway
Organic Baby Nest | Bubnest
Portable, breathable and soft.  A beautiful organic bed for bubs to rest at home or anywhere else - letting mum rest too.
Image source: Bubnest
Multi-Use Cover | Zoe Sage
An infinity scarf for mum that doubles as a breast feeding cover, car capsule cover, trolley cover and high chair cover.  This 5 in 1 versatile cover is a gender neutral classic to any baby bag.
Transformazing Face Masks | Go To Skincare
A serum-drenched sheet mask that revives dry and tired skin.  Each face mask contains native botanicals such as kakadu plum, finger lime and tasmanian pepper leaf for bright, even-tone skin.
Glow - Inner Beauty Powder | The Beauty Chef
A daily beauty powder for radiant skin and gut health formulated by a team of leading microbiologists, naturopaths and nutritionists to bring back the Glow.
Nursing Sweatshirt | Bloomberri
A cozy sweatshirt for mum to stay warm while nursing during the chilly winter months.  Designed for both pregnant & new mums and made from GOTS certified organic cotton.
Image source: Bloomberri
Meal Kits | Pepper Leaf
With only 20 minutes of prep time required - Pepper Leaf delivers fresh ingredients and meal plans to take away the struggle of figuring out what to cook for the family. 
Image source: Pepper Leaf
Book Subscription | WellRead.
Really any type of subscription is great for new mums, be it books, TV or podcasts, but a book subscription is perfect for a time-poor mother who would like a moment to escape (noise-free) while bub is sleeping.
Image source: WellRead.
Spa Day & Massage | Endota Spa
A wonderful gift to make her feel nurtured and relaxed.  After nine months of pregnancy a massage will help relieve tension, calm the mind, and melt away individual aches and pains.
Image source: Endota Spa
Aussie Adventures Baby Playgym | Raja Homewares
This beautifully handcrafted rattan playgym with crochet animals will look stylish in any nursery while introducing your baby to the unique world of Australian animals.
Image source: Raja Homewares
Read more
✕