48 hours in paddington: through the eyes of a local
February 7 2020
·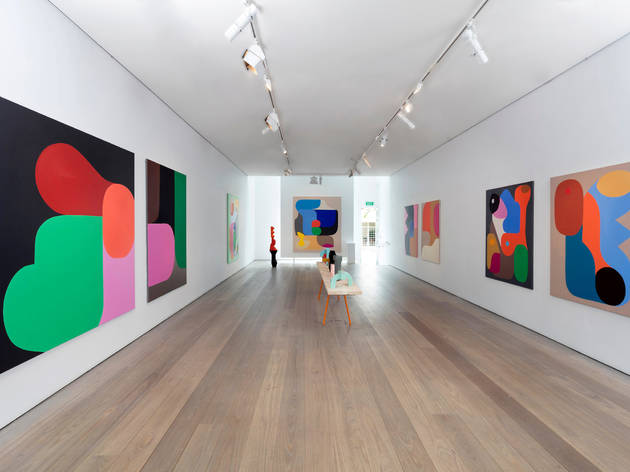 February 7 2020
·
We love the charms of Paddington and wanted to share our tips on enjoying one of Sydney's most creative suburbs.  If you're planning a quick trip, here's a few ideas on how to make the most of your visit.
STAY
Mrs Banks Hotel is a beautifully designed space - a former bank constructed in 1914 and recently modernised into a boutique hotel with heritage rooms offering a cosy base to explore paddington and surrounding suburbs - including Sydney CBD. 
EAT + DRINK
Day one: If you're a coffee lover Alimentari should be your first stop.  An authentic Italian deli-style cafe complete with hanging baskets, cheeses and prosciutto.  A cosy spot perfect for a strong coffee, a pastry or baguette.  For lunch we recommend Freds, a welcoming venue with a focus on sustainability, sourcing fresh seasonal produce from local farms.  The menu is simple and delicious, with a majority of dishes cooked on an open Tuscan grill and custom made hearth.  Enjoy fine dining at The Paddington Inn or perhaps something more intimate at the Wine Library - a wine bar and restaurant with an award winning wine list and a large selection of natural wines and a small but terrific dining menu as well.
Day two: Stop by Barbetta for a late breakfast / brunch to enjoy coffee, eggs and a brioche bun, if you're up after midday you can enjoy more traditional Italian fare such as polpette or swordfish carpaccio.  If you're feeling like a light lunch, Sushi n' blue is a winner - with fresh salmon with wild rice/quinoa sushi rolls.  Head out for dinner and drinks at 10 William street - an intimate bar and restaurant with an impressive, constantly evolving wine list and classic Italian share plates.
SHOP
The Paddington markets are a weekly event held every Saturday from 10am to 4pm - you can rummage through a selection of Australian crafted products.  The top of Oxford street is a wonderful shopping area and home to the second Bondi Wash store.  You can peruse independent boutiques such as Incu and Parlour X along with a few major retailers - Dinosaur Designs, Assembly Label, Country Road, Zomp Shoes and furniture brand Jardan.  William Street is close by and home to a few eclectic vintage stores and pop-ups.  For those with a sweet tooth it's worth visiting Just William Chocolates - delicate sweets handmade in the area.  The corner of Oxford street and Glenmore road is a destination for Australian designers - Zimmermann, Scanlan & Theodore, Ginger & Smart, Bassike, Jac + Jack and Sass & Bide all reside along this shopping strip.
DO
Explore local and international art with a visit to PIERMARQ, The Australian Centre For Photography, and the Cooee art gallery.  The Olsen Gallery is definitely worth a visit, it's a short walk to Jersey Road in Woollahra and features work by acclaimed and emerging local and international artists.  Take a walk or stop for a picnic in Centennial park - it's a beautiful leafy space and during Summer you can enjoy the Moonlight Cinema.  If you're visiting in the cooler months there are two cinema's on Oxford street - enjoy an arthouse or foreign film at either The Palace Verona or the historic Chauvel cinema in town hall.  If you're feeling active, a morning yoga class at Flow Athletic is a wonderful way to begin the day - the studio is clean and fresh and has a wonderful view of Victoria Barracks. 
Read more
✕